This article first appeared in Forum, The Edge Malaysia Weekly, on September 24, 2018 - September 30, 2018.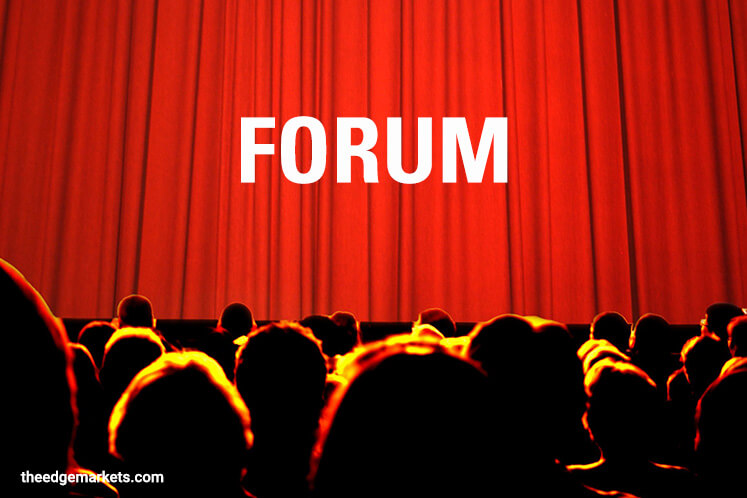 May 9, 2018, will be remembered as a most momentous day in the history of Malaysia — not only for Malaysians but perhaps also for the world at large in terms of the great lessons to be learnt about the workings of democracy.
For on that day, against all odds and defying all popular expectations, a 93-year-old charismatic leader in the person of Tun Dr Mahathir Mohamad managed to inspire and galvanise the people of Malaysia to vote for change and bring down a powerful government, whose Umno-led coalition had ruled the nation for more than six decades without any interruption. This was achieved without any bloodshed, anarchy or chaos.
The results left both the victors and vanquished shell-shocked, with each side having to make big adjustments to its new position and role in due course.
There is no mistaking the fact that the people voted for change, for a better and safer Malaysia. Away from the corrupt government of Datuk Seri Najib Razak and a nation deeply divided by race and religion.
However, after about four months of euphoria, the excitement is starting to wane. Questions are cropping up on failed promises and the ability to push through bold reforms and address the many scandalous issues left behind by the previous administration. Mahathir himself recently voiced his dissatisfaction with the performance and achievements of his administration — things are not moving fast enough or in the way Malaysians have come to expect.
Politically, the fact remains that the current government comprises the coalition whose primary purpose was to remove a kleptocratic government. That purpose was achieved but the question for many Malaysians now is whether the common goals and bonds are deep enough to hold the coalition together. Political infighting within a major component party, as portrayed by the media, has not engendered the confidence of Malaysians.
Economically, the outlook is less than ideal. We have already been given the bad news of the nation's high gearing, of unexplained financial leakages and losses, of deep-rooted corrupt practices and of a string of large and disadvantageous contracts that we have got ourselves into. Meanwhile, the structural issues of an economy with a relatively low-skilled workforce and weak productivity and income growth continue to pose a formidable challenge to development. On top of that, we have to make adjustments in view of a slowing global economy and impending trade wars between the US and other superpowers. In short, we need to brace ourselves for tougher times ahead.
Socially, the issues of race, religion and class continue to create fissures in our social fabric, threatening national unity and cohesiveness.
Instead of celebrating our diversity and upholding the values of respect and trust, the major communities continue to be troubled by suspicions and animosity towards each other. This situation was brought about by the divisive politics of race and religion perpetuated by both sides of the political divide but more so by the past government that stopped at nothing to preserve its hegemony.
Some may argue that it is still early days for Malaysia Baru and perhaps we should give the new government more time and not be unduly pessimistic. While this may be true, we need to also know and accept that given the above narrative, we are transitioning into a phase of uncertainty. And in such times, we need to think and act more decisively to bring about greater clarity to the purpose and direction of the nation.
First, there is the long list of promises in the Pakatan Harapan manifesto. PH has already acknowledged that many of these will take years to fulfil. The economic and socioeconomic challenges, for instance, will not be resolved in the next 24 months. Large corporations, for example, usually need a few years to change their growth trajectory and fortunes. We expect a similar, if not longer, time frame for the national economy, especially given the gross abuses and mismanagement of recent years.
But the economy aside, there are promises in the manifesto that must be fast-tracked. These relate to institutional reforms. Given the uncertainties on the political front, the prime minister should prioritise the removal of the rot that has crept into key institutions and establish a system of transparent and good governance.
At the top of the list is restoring the dignity of parliament, reviving public trust in the judicial and legal institutions, establishing a respected civil service and reforming the Public Service Commission, ensuring clean and effective government procurement and abolishing oppressive laws. These are the hallmarks of a developed nation. If properly established, these reforms will form the bedrock for other reforms and prevail regardless of which administration or coalition runs the country. This is the legacy that Mahathir must have in place for Malaysia.
Alongside institutional reforms, there must be zero tolerance for corruption and abuse of public finances. The value system of the nation has been badly eroded and needs to be redefined, inculcated and imbued into Malaysia Baru. The problems of the recent past came about partly because of weakened institutions and poor governance. If the moral values of the individuals involved or of those in the know had been intact, the transgressions we are witnessing today would not be so extensive. Indeed, the education of our young must be focused on permeating moral values.
Another non-negotiable agenda is the prosecution, which must be done without fear or favour, of those who have transgressed the law and caused great losses to the nation, without any exception. Let this tough stance on zero tolerance for abuse of power and trust be the way forward and serve as a deterrent for future generations.
Thirdly, remove the uncertainty on leadership succession. Taking the analogy of private corporations again, the high-performing entities often have in place successors who are ready to step up to the plate when required, providing stability and confidence for the medium to longer term. This is what Malaysia needs now and we should have the certainty that if Datuk Seri Anwar Ibrahim is to be the next prime minister, then there should be no doubt about it. He should take on the role of deputy prime minister as soon as it is practical and in this official capacity work alongside Mahathir to drive the reforms mentioned above.
Finally, we need to turn to ourselves as Malaysians, have faith and give Mahathir the latitude and space to lead the reforms. If he believes that the most practical and effective way to do so is to have specific appointments in place to assist the administration for a period of time while institutional reforms are being carried out, we should support that and not second-guess his intentions. And once we have clarity on leadership succession, the issue of whether Mahathir is prime minister for two years or more should not arise. He should lead and carry out what we have elected him for, for as long as he can.
We know Malaysia has much unfulfilled potential. We are blessed with natural resources and generally peace-loving citizens. We rarely experience natural disasters and our population is relatively young. We can achieve so much more than what we have to date. So, despite the diverse challenges facing our nation, let us remain upbeat, united and resilient and do the right thing.
And the right thing to do now is to be resolute in our support of the current administration in its efforts to correct past mistakes and put our nation in order. The fate of our children and future generations depends on us making the right choice.
---
Wan Haron Wan Hassan is a senior practising lawyer and is active in civil society movements. He is also a former treasurer of the Umno Kota Baru division (2004-2008).
Save by subscribing to us for your print and/or digital copy.
P/S: The Edge is also available on Apple's AppStore and Androids' Google Play.