This article first appeared in Forum, The Edge Malaysia Weekly, on February 11, 2019 - February 17, 2019.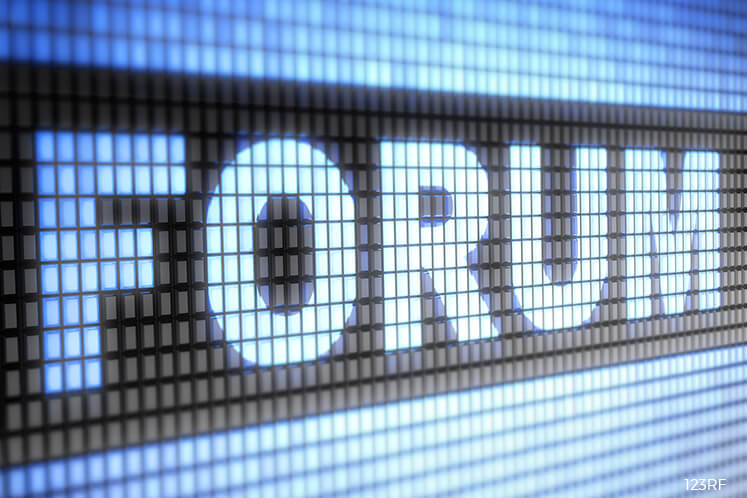 Vietnam's economy has been growing steadily in recent years and it is now reaching a point where it is going to matter a lot more in the global economy, in Asean and in regional political dynamics. In 2007, Vietnam's economy was less than 6% of the total Asean economy and by 2017, it was above 8%. At current rates of growth, its share of Asean's output will exceed Malaysia's and Singapore's and match Thailand's within the next decade. It is also a growing market for other Asean economies. For example, from a negligible share of Singapore's exports 20 years ago, Vietnam is now its 10th largest market — and that importance can only grow.
So, Vietnam matters a lot more and we need to better appreciate the path it will take over the coming years. The prospects are indeed rosy, with cyclical and structural trends favouring Vietnam. With sufficient political reforms to tackle corruption and unleash entrepreneurial energies, Vietnam could become an economic dynamo with corresponding political heft.
Near-term outlook: Vietnam likely to outperform most of the world
Vietnam looks set to buck the global trend in the near term. Even as the global economy slowed in late 2018, Vietnam's GDP rose 7.3% in the last quarter of 2018, accelerating from 6.8% in the third quarter, which resulted in full-year growth reaching a decade-high of 7.1% in 2018. It achieved this despite a slowdown in exports, suggesting that domestic demand was playing a more substantial role in keeping its economy on a good track.
The portents are good for Vietnam as we go forward.
First, the economy is showing improved resilience, a product of rising domestic demand and an improved supply side.
As the global economy lost momentum in the later part of 2018, it was striking how purchasing manager surveys showed production and order books in Vietnam holding up much better than those in its regional partners such as Taiwan, South Korea and Malaysia. We think that this outperformance vis-à-vis regional peers can be traced to strengthening domestic demand as well as Vietnam's success in attracting foreign investment.
    Domestic demand will support the economy: Private consumption is being fuelled by rising wages, allowing it to become an important engine of growth. Indeed, retail sales grew at double-digit rates in 2018. This has contributed to the expansion of the services sector, which expanded 7% in 2018. Vietnam's youthful, urbanising population is optimistic about the future, contributing to a consumer ebullience that can underpin domestic demand.
    A winner from globalisation: Vietnam's leaders have astutely negotiated 17 free-trade agreements, integrating its economy more closely with key trading partners across the world. In particular, most studies show it to be the clear winner from its membership in the Comprehensive and Progressive Trans-Pacific Partnership which brings 11 countries together. In addition, it is part of the Asean free trade agreement and has economic partnership agreements with the region's giants — China, India and Japan. It is also close to concluding an FTA with the European Union. These FTAs bring many benefits — improved access to foreign markets and domestic reforms that improve competitiveness.
    Improved business environment attracts game-changing investment: Tariff barriers have been steadily lowered and Vietnam has also clarified rules on foreign investment while also speeding up the processing of investment applications. As a result, foreign investment inflows reached a record US$19.1 billion
(RM77.9 billion) in 2018. Going forward, the government's commitment to major infrastructural projects will help to improve its attractiveness to foreign investors who, by bringing together a package of capital, technology, access to markets and branding, help accelerate economic development.
    Vietnam is a huge winner from production relocation out of China: This production relocation will be a long-term trend because it is a product of two factors — a secular increase in Chinese costs that requires manufacturers to reconfigure supply chains as well as growing trade tensions especially between the US and China, which have hastened the shift. Surveys show that Vietnam is far and away the most favoured destination for a good part of this production shift. Vietnam's mix of a readily available, low-cost and highly productive labour force and its geographical proximity to supply chains in China and Asean are almost unbeatable.
Second, Vietnam's policymakers have also paid attention to previous weaknesses in its economy, improving the sustainability of its recent economic performance.
This improvement can be seen in several areas.
    A decisive fall in inflation: Unlike in the past when strong growth tended to raise inflation, price pressures have remained well under control in the current economic cycle. After reaching a peak of 4.7% y-o-y in June last year, inflation has eased to just 3% in December. The central bank, the State Bank of Vietnam, appears to have come to a better grip over managing inflation in the economy and we believe it will act prudently to prevent any acceleration in inflation.
    Fiscal position is also more robust: Vietnam has been struggling with fiscal deficits in recent years, but this reflects overdue reforms that will eventually put its economy on a sounder footing. Some of the shortfall stems from the ongoing "equitisation" drive to sell-down stakes in state-owned enterprises, which initially takes away a source of revenue but eventually produces more efficient companies. The deficit is also the product of an ambitious infrastructure programme. The government is now emphasising fiscal consolidation — the fiscal deficit has fallen to 4.5% of GDP in 2017 and its public debt-to-GDP ratio has fallen for the first time in five years to 61.4% in 2017 from 63.6% in 2016.
But Vietnam needs to undertake more reforms if it is to sustain high growth
A number of structural weaknesses continue to hold back Vietnam's prospects.
   Financial sector clean-up has not gone far enough: Vietnam's banking system is still riddled with non-performing assets that prevent the sector from serving the needs of the real economy. While official data seems to show that non-performing loans (NPLs) have fallen to 1.89% of total loans in 2018 from 2.4% in 2016, many observers question the accuracy of these figures. Indeed, the International Monetary Fund estimates the share of all impaired loans in outstanding loans to be closer to 7% in 2017 — although this is still much lower than the 12% share in 2015. In other words, good progress has been made in putting the banking system on a better footing, but much more hard work is needed before we can be confident that weaknesses in the banking system will not bring the economy down as they have in the past.
    Similarly, much-needed reforms of state-owned companies are emerging too slowly: The government believes that the private sector should play a bigger role in its economy and indeed, this is a major thrust of the government's socio-economic development agenda. The National Assembly adopted three reform targets for 2016-2020, relating to public investment, state enterprises and financial institutions. Initially, the progress was encouraging but the pace of privatisation slowed in 2018. The government targeted a reduction in the number of state enterprises to 103 by 2020 from 583 in fiscal year 2016 but by the end of 2018, progress had slowed to a crawl, with the total number still above 500. Half-hearted reforms prevent private sector energies from being fully unleashed.
    Weak linkages between foreign invested firms and local firms: Vietnam's manufacturing prowess has been primarily sustained by foreign firms, which account for an eye-watering 90% of manufacturing exports in sectors such as mobile phones, electronics and vehicles. This extent of dependence after a decade-long boom in foreign investment indicates that there have been inadequate spillovers to the domestic sector in the form of technology transfers and the development of local subcontractors who can provide progressively higher level components and services.
More political change may be needed before such reforms can be enacted
Fundamentally, Vietnam's challenges go beyond the economy and requires the political leadership to act more vigorously. Take corruption as an
example. Rampant corruption had, by the mid 2000s, created a rent-seeking system in which powerful political-business complexes were able to exploit their influence over the state. The state's control over land, policy-making, state enterprises and financing was distorted by these groups that extract payments from the efficient parts of the economy, sapping economic vigour and creating resentment against the ruling Communist Party of Vietnam, which could have led to political instability in the longer term.
Although a campaign against corruption was started in 2011, it was half-hearted and had little impact until 2016 when there was a decisive change in the leadership. Since then, the fight against corruption has intensified. Nguyen Phu Trong, who heads the Communist Party of Vietnam, extended his power by taking over the presidency. Nguyen appears determined to root out corruption but has had to move cautiously because of resistance to reforms at the highest levels of the party and government.
But there is a more profound political change that has been lacking. Sometimes, it seems that Vietnam's political leaders are hesitating to make the fundamental break with ideology that the Chinese Communist Party made 20 years ago. In the late 1990s, CCP leader Jiang Zemin and then-Prime Minister Zhu Rongji undertook a groundbreaking overhaul of state-owned banks and state enterprises that provided the foundation, in combination with membership of the World Trade Organization, to totally transform China. Vietnam's leaders do not seem to have reached such a consensus — and that means reforms of inefficient state banks and state enterprises remain half-hearted and incomplete. Until this is sorted out, the risk remains that heady growth could be accompanied by financial imbalances and state sector inefficiencies, which could eventually produce a storm and impede growth.
Conclusion
In short, near-term economic prospects for Vietnam are bright. Economic growth can be sustained even with some slowing in the world economy, helped by a robust outlook for both domestic demand and investment. With inflation under control, the exchange rate can remain stable as well.
Vietnam is also in the sweet spot insofar as structural trends such as demographics, urbanisation and production relocation out of China are concerned. But, policymakers must redouble their efforts to combat corruption, fix the financial sector and expand the space for private entrepreneurial energies while the going is good. Failure to do so could compromise Vietnam's otherwise brilliant future.
Manu Bhaskaran is a partner and head of economic research at Centennial Group Inc, an economics consultancy
Save by subscribing to us for your print and/or digital copy.
P/S: The Edge is also available on Apple's AppStore and Androids' Google Play.