This article first appeared in Forum, The Edge Malaysia Weekly, on November 19, 2018 - November 25, 2018.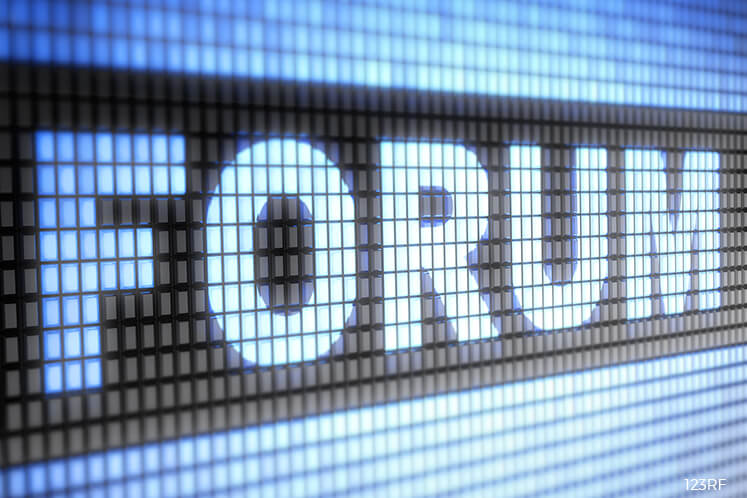 The headline above sums up my opinion when friends ask me whether Utusan Melayu — the Umno-controlled media group that publishes Utusan Malaysia and its Sunday edition, Mingguan Malaysia — should be allowed to go out of business and die a natural death now that Umno is no longer in control of the government.
Without power or influence in the new government, the already troubled company — with circulation dwindling for its titles — is unlikely to get a fair share of advertising revenue to survive. Even when Umno was in power, many advertisers had been shying away from the newspaper's right wing and ultra-Malay position and its one-sided Umno view about everything in Malaysia. It basically survived with the aid of government-linked advertisements and projects.
But Utusan Melayu, whom many Malays consider an institution that is part and parcel of the country's history, must live on, revert to its original cause and continue to play its role of highlighting the interests of the community in Malaysia Baru. The newspaper, established in Singapore in 1939 — together with earlier variations of Malay newspapers — fought for the interest of all segments of the Malay community, defending the royal institution and Islam long before Umno made that its raison d'etre.
Originally published in Jawi, this was the newspaper that fought for the farmers, rubber tappers and fishermen. It was at the forefront of the struggle to safeguard Malay interests in education, businesses and Islam. It provided a platform for Malay literature to flourish and for Malay nationalism to thrive. It was a voice that championed the advancement of the socioeconomic status of the community. In British Malaya, it was a beacon of hope for the Malays and their political movements.
Rural Malays as well as their richer brethren pooled their money to fund the paper. My late father was among those who bought Utusan shares and who believed the newspaper would always fight for the interest of the Malays.
And before Malaysia Baru was born on May 9 this year with the promise of a freer press, it was the Utusan editors, journalists and newspaper workers — though not all of them — who fought tooth and nail to free the press from the political parties. After Merdeka and freedom from the British colonial administration, Utusan's independent editorial stance was sometimes seen as going against the interests of Umno and indirectly, the Malays and newly founded Malaya.
Umno then decided to take over the newspaper — some board members by then were from the party — but the move met with resistance, culminating in the infamous strike of July 21 to Oct 21, 1961. In his memoirs Dark Clouds at Dawn, Said Zahari, one of the editors at that time, was handed what he called four-pronged terms of "surrender" by Ibrahim Fikry, the aide to prime minister and Umno president Tunku Abdul Rahman.
The four-pronged policy demands were that Utusan:
1.     Give full support to the ruling party as this would be more profitable commercially.
2.    Publish factually accurate news but limit news headlines for other parties.
3.     Publish more news reports under big headlines about all Alliance (the Umno-led coalition that morphed into Barisan Nasional in 1974) ministers, where possible, including important policy statements.
4.    Support the Alliance when an action has already been taken and offer constructive criticism when a bad decision is made.
Said and his colleagues saw such a policy as directly contradicting Utusan's 1939 pledge, and, if accepted, would curb press freedom and the discretionary powers of the editors and journalists. The staff from all sections — editorial, printing and administration — chose to go on strike.
They lost in the end and Umno gained control of the paper. But the editorial desk, despite having to maintain a delicate balance with the new political shareholders, managed to remain vocal and was brave enough to offer its views to Umno leaders, the royal institution and religious leaders.
But as the years went by, the line between objectivity and impartiality became blurred and the paper that was set up to serve all segments of the Malay community and political parties began to slowly serve Umno Malays only, and then selected Umno members. Finally, in the last few years before the May 9 general election, it attended to the interests of former prime minister and party president Datuk Seri Najib Razak.
When Umno politics became intertwined with editorial power, that was when Utusan lost the plot. Editors were appointed with the approval of the Umno government. While it was initially a sort of partnership — a delicate balancing act — the appointment of editors subsequently became a question of loyalty. Under Najib, blind and absolute loyalty was demanded, and issues such as 1MDB were not to be questioned, let alone challenged. To varying degrees, politically owned media groups such as The Star and Media Prima behaved the same way with regard to 1MDB, ignoring the world's biggest financial corruption scandal that was unfolding before their eyes.
In recent weeks, although Utusan is still controlled by Umno, some editors seem keen to right the wrongs of the past. Brave words have been penned, declaring that the paper's priority is to protect the interests of the Malays and even chiding Najib and calling on him to apologise for misappropriating 1MDB funds.
But Utusan can only regain its long lost integrity if Umno relinquishes ownership and let private entrepreneurs manage it. It is the only way for Umno to help Utusan live and fight for the cause of the Malays, from all segments of the community.
A political party today, in the digital era, need not have a newspaper to present its views. Why continue to control a newspaper that is losing money and that continues to bleed the party? It will be a lot cheaper and more effective to operate an online news portal, employ a few bloggers and build a small cybertrooper team to fight its cause and try to win support. But still, you need to argue your case well.
For Utusan, as a Malay institution, the community must let it live although some may want to see the demise of Umno.
National Laureate, the late Usman [email protected] Warrant, who was the head of the strikers' information committee in 1961, paid homage to Utusan Melayu at its 50th anniversary in May 1989 with this sajak or poem.
Utusan Melayu
Fifty historic years
Laden with misery, yet you stood tall
You fanned the flames of nationalism
Expressing the rise of a nation
Utusan Melayu
When the nation was silent
You became the voice of your nation
For those fearful afraid of declaring independence
You declared it loudest
When your nation was abused
You bravely spoke up
The people heard your defence
As you were always with them
The farmers, fishermen and workers
Utusan Melayu
Your appearance and movement may change
Your voice and tone may vary
But your soul will never betray its promise
To honour your nation, religion and motherland
To the current batch of editors, if I may add, where did it all go wrong for Utusan Melayu?
---
Azam Aris is editor-in-chief at The Edge
Save by subscribing to us for your print and/or digital copy.
P/S: The Edge is also available on Apple's AppStore and Androids' Google Play.