This article first appeared in Forum, The Edge Malaysia Weekly, on July 16, 2018 - July 22, 2018.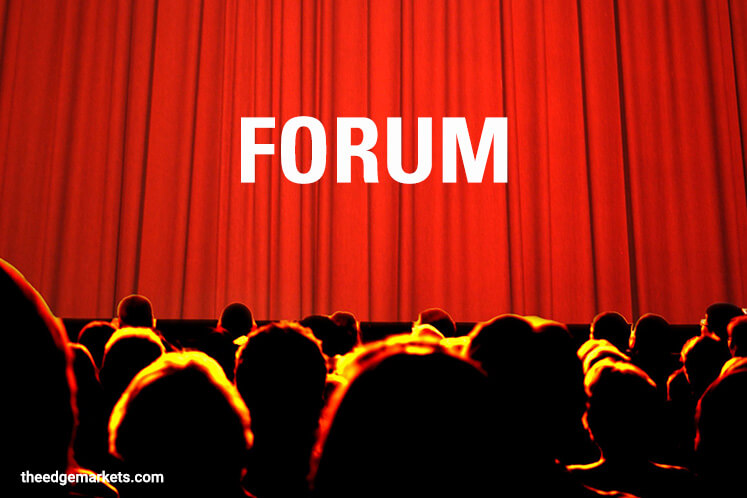 No one celebrates Aidilfitri like Malaysians do. There are numerous open house invitations for the whole month of Syawal. For some, the festivities are still continuing even though we are now entering Zulkaedah — the second last month of the Muslim calendar.
A Raya open house is a good time to meet family and friends, renew old ties and reminisce about the past. Many of us, though, would prefer not to discuss politics during a month when we seek forgiveness and greet each other maaf zahir batin. But this is hard to avoid after the May 9 general election, which saw the government changing hands and Umno-led Barisan Nasional (BN) defeated for the first time since independence in 1957.
Even I, a journalist, refrain from talking about politics as one often gets caught up in endless "them and us" positions, especially among relatives and friends, but if asked, I offer my views.
Umno says it still enjoys majority support among the Malay community. Some senior party members go even further and insist that Umno and BN remain popular with Malaysians and that some Malays — just two months after the new government took over — are already regretting voting for Pakatan Harapan.
You can't say they are entirely wrong but what is certain is that Umno lost the general election, and they would be better off if they knew why and faced up to the country's new political reality.
Cousin Shikin related to me how she cried when casting her vote. I asked her why. "Abang, this is the first time I am voting for the opposition and not BN. Will it be the right decision … in the long term?" Her love for Umno and BN was still strong but she voted against them.
Admittedly, Umno has substantial Malay support — it secured 35% to 40% of the community's vote — and people like Shikin might have caused just a 5% to 10% swing but that was enough to relegate Umno to the opposition benches in parliament and consign BN, which disintegrated after May 9, to history.
How did it all go so wrong for Umno? It does not take rocket science to explain why political parties fail but it is worth repeating. The party, which ruled for more than 60 years, just stopped listening to others. Corruption was rampant, patronage and money politics became deeply rooted, and it simply became too arrogant. Some within the party truly did not believe the time would come when enough Malays would desert it for it to lose power. This was a political party that said it wanted to rule for another thousand years.
These members were stuck with the mindset that the Malays would need Umno more than the party would ever need them, no matter how much — to borrow the words of their leaders — they were "bastardised".
It did not help that the top office bearers stopped questioning then party president and prime minister Datuk Seri Najib Razak on many pertinent issues. One question in particular that perplexed many — and which I got asked a lot during Raya gatherings — was why didn't more members of the Umno supreme council and the Cabinet, including the best and brightest, stand up to Najib's obvious political abuses? And that was after the party's deputy president Tan Sri Muhiyiddin Yassin and vice-president Datuk Shafie Apdal were sacked for raising the 1MDB scandal.
Was Najib so powerful that he could not be told to account for his actions? Certainly not, as Malaysians found out when they ousted him at the polls on May 9.
Post-general election, reactions from the likes of Khairy Jamaluddin and Annuar Musa — ranging from "we failed to speak up" to "we did reprimand Najib" — are now just water under the bridge.
Umno has elected Datuk Seri Zahid Hamidi as its new president. While the current leadership line-up includes some promising names, the overall impression is that the party is still being led by leaders in the same mould as those who lost the general election. Many of the old warlords are still around to steer the party to become even more Malay/Muslim-centric, and  who won't hesitate to play the race and religious card to gain support.
Many issues currently being bandied about by Umno still revolve around such matters as the "Christian DAP" dominating the PH government; a Malay/Muslim should hold the posts of finance minister, attorney general and chief justice; recognition of the Unified Examinations Certificate will affect the status of Bahasa Malaysia as the national language; and that Islam is under threat. This is despite many Malaysians now holding the view that parties making use of race and religion may no longer be relevant in the new Malaysia.
Would it not be better then for Umno to raise issues on how to fight corruption, improve living standards, improve the economy and promote harmonious racial and religious relations so as to provide checks and balances within the democratic system?
For Umno, the test will come when parliament convenes on July 16. Will it get involved in substantive debates and learn to be an effective opposition or will it be stuck in the divisive politics of old?
---
Azam Aris is editor-in-chief of The Edge
Save by subscribing to us for your print and/or digital copy.
P/S: The Edge is also available on Apple's AppStore and Androids' Google Play.