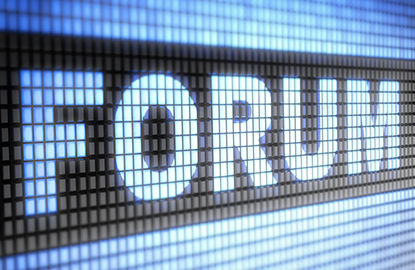 This article first appeared in Forum, The Edge Malaysia Weekly, on March 7 - 14, 2016.
The news out of Thailand continues to be dispiriting. Returning Thailand to constitutional rule after the 2014 coup has turned into a long-drawn process, with the date for elections often being postponed. The revered King Bhumibol
Adulyadej, once the lynchpin of political stability, remains in poor health. The economy does appear to be recovering, but the rebound is a sputtering one. Going beyond this cyclical bounce, the long-term challenges appear to be growing, as demographic and competitiveness challenges grow.
Political risks could be coming to the crunch
The two intertwined issues of royal succession and a return to democracy continue to dominate Thai politics. Neither appears to be close to a comfortable resolution.
First, the royal succession will lead to a new dispensation of power.
•    As King Bhumibol, now 88, ages, he appears to be suffering more frequent bouts of serious illnesses, causing the millions who revere him to be concerned about what the future might hold. There had been much speculation over the years that Crown Prince Maha Vajiralongkorn might not become king and that there might be efforts by some within the elite to change the order of succession. However, it now appears that a consensus has formed that Prince Vajiralongkorn should indeed ascend the throne in line with tradition. The talk is that those who had sought such a change are now resigned to the traditional system of succession.
•    This sets the scene for a major change in the structure of power in the country. The new king could be expected to reshuffle the Privy Council, which has become a centre of considerable political power under its head, the formidable former prime minister Prem Tinsulanonda. In his many decades in public life, General Prem had built up an extensive network of politicians, bureaucrats, military officers, academic thought leaders and businessmen who sympathised with his views. During his years in power from 1980 to 1988, he introduced bold reforms that ushered in a burst of economic development and political stability. This, and his reputation for moral rectitude, gave him tremendous moral authority.
•    But General Prem is now 96 years old and while he is reported to be in good shape for his age, it is likely that the new king will appoint an entirely new Privy Council. Many speculate that this new council will centre around a group that comprises many of the generals who took power in the 2014 coup and their allies.
•    Because the stakes are so high, such power transitions can often precipitate political shocks as contending political factions throw caution to the wind and move aggressively to defend or advance their positions. Our sense is that political stresses could escalate after the Songkran religious festivities are over in mid-April.
Second, the return to constitutional rule has been slow and fitful.
After 11 years of unending political crises and two military coups, Thais yearn for a return to normalcy. But that could only happen if a new consensus emerges among the majority of Thais on critical issues such as how democratic the political system should be, what role traditional values should play, the role of the monarchy and allied institutions, and how the perennial difficulties of reining in corrupt and cronyist politicians should be managed. Unfortunately, the schisms in Thai society remain wide and the committee that is drafting the Constitution has struggled to create this new consensus.
The new Constitution being drafted under the aegis of the current military government has not made much progress and has been hurt by controversies over proposed clauses that could entrench the traditional elites in power. Some observers go so far as to claim that the military government seeks to promulgate a Constitution that will be less democratic than the first draft, which even the military-appointed legislature rejected. This group believes that a section of the elite is determined to entrench their privileges and highly conservative views in the Thai political system, emasculating the power of political parties in the process. ­Another group feels that the military government is deliberately creating yet another constitutional draft that is bound to be rejected by the people in a referendum, thus prolonging the return to democracy and thus extending the rule of the military government.  
Unfortunately, until there is a genuine and broad consensus within Thai society over such critical matters, a fundamental resolution to what is really a struggle for the soul of Thailand cannot emerge. And if this resolution is not going to materialise, it is difficult to expect Thailand to regain a durable political stability.
The economy: A weak cyclical recovery is underway
In the near term, there has been some good news on the economy.
•    A big government push for growth, helped by tourism. After a new economic team came in late last year, there has been a big push to accelerate public investment and this has been successful. Consequently, public investment and private consumption helped drive growth higher in the latter part of 2015. Tourism remains a solid pillar of the economy. The latest data for January shows that these trends are continuing, but not gaining a huge amount of traction, partly because rural incomes are still under pressure as a result of falling prices. However, agricultural production is rising again and the worst could be over for the agricultural sector, which is still a key driver of growth. Nevertheless, the government is not taking any chances and is stepping up support to offset the remaining headwinds in the rural sector. Policymakers are emphasising rolling out programmes to boost rural incomes. Soft loans are being extended to village funds, and small-scale sub-district, public-sector investment projects are being implemented. Small and medium-sized enterprises will also enjoy preferential interest rates on loans.
•    The private sector could kick in. The key question now is whether that surge in public investment will encourage private companies to also invest and thus bring in a virtuous cycle of rising domestic spending. Anecdotal evidence from lending institutions we spoke to suggests a rising optimism in the economy, with more business enquiries about new lending, for example. There has also been an encouraging recovery in imports of capital equipment, which suggests companies are indeed beginning to step up investment.
•    Stability indicators are improving, creating more space for easier monetary policy. Inflation remains muted, owing to falling commodity and oil prices. The country's external accounts are robust and its foreign exchange reserves are rising. Unemployment remains low, which means that wage incomes are rising, offsetting to some extent the fall in rural incomes. Non-performing loans are relatively low and Thai banks remain strongly capitalised. Bank of Thailand governor Veerathai Santiprabhob has indicated that the central bank is ready to cut interest rates if necessary. However, the BOT is unlikely to rush to cut rates in the near term, given that the policy rate of 1.5% is at a five-year low. It will probably wait to see how effective the fiscal stimulus packages have been before acting.
•    Nevertheless, weak global demand remains a headwind for now. Thailand's plunging exports have weighed on industrial production and exerted a drag on growth in 2015. January saw a continuation of weakness in exports. While exports to the Mekong region are booming, as Vietnam, Myanmar, Cambodia and Laos are growing strongly, exports to big markets such as China and the West are slower.
Consequently, the overall outlook for 2016 is brighter. The recovery in developed economies that we expect to be clearer by the middle of the year should drive a recovery in exports, while ramped-up fiscal disbursements should restore private-sector confidence and investment.
Structural issues must be addressed to ensure long-term economic vibrancy
Looking beyond this cyclical recovery, the prospects are murkier because of a number of challenges. Two in particular stand out.
•    Demographics will become a drag on growth potential. Thailand is an ageing society and is set to grow old before it grows rich on present trends. By the start of the next decade, the country's workforce will be falling as fewer young people replace those who retire and leave the workforce. Given that unemployment is already low, wages could rise unsustainably and result in an erosion of competitiveness. The burden of looking after an older population will also affect the country's fiscal position.
•    Competitiveness is another issue. Thailand miscalculated by not being a party to the Trans-Pacific Partnership. Now, it finds that its two main competitors for export-market share and foreign investment — Malaysia and Vietnam — are in the landmark economic deal led by the US. Joining the TPP when it is ratified would mean being held to higher standards that are not subject to negotiation. Even though detailed studies are still being conducted to ascertain the costs and benefits of Thailand's joining the TPP, it seems that the country looks inclined to be part of the agreement. In any case, as its neighbours raise standards to comply with the stringent requirements of the TPP, Thailand would also have to match these higher standards — or be left behind by its competitors. Thus, it seems logical that Thailand joins the TPP sooner rather than later.
What is encouraging is that policymakers are stepping up and nurturing plans for Thailand to counter the structural headwinds.
•     Infrastructure mega projects have the potential to lift potential growth by up to 0.5%, according to official estimates. The boost to physical connectivity within Bangkok, and between Thailand and its neighbouring countries, will bring about multiplier effects and entrench Bangkok as the de facto capital city of the thriving Greater Mekong Subregion.  Infrastructure projects that are in the pipeline are worth THB1.79 trillion (RM208.3 billion), not including the rail projects involving China and Japan. These mega projects will also boost private-sector confidence and possibly crowd in private investment.
•     The creation of Special Economic Zones at Thailand's borders with its Mekong neighbours should allow the country to leverage and benefit greatly from the growth spurts of these countries, which are developing at a rapid clip.
In essence, the near-term risks appear to us to be extremely high. If these political stresses can be contained as well as we hope, then the weak cyclical recovery should gain more traction. However, the real question is the long term. Thailand is devising credible plans to address deep structural challenges, but it probably needs to step up such policy responses if it is to achieve its potential.
---
Manu Bhaskaran is a partner and head of economic research at Centennial Group Inc, an economics consultancy