This article first appeared in Forum, The Edge Malaysia Weekly, on September 23, 2019 - September 29, 2019.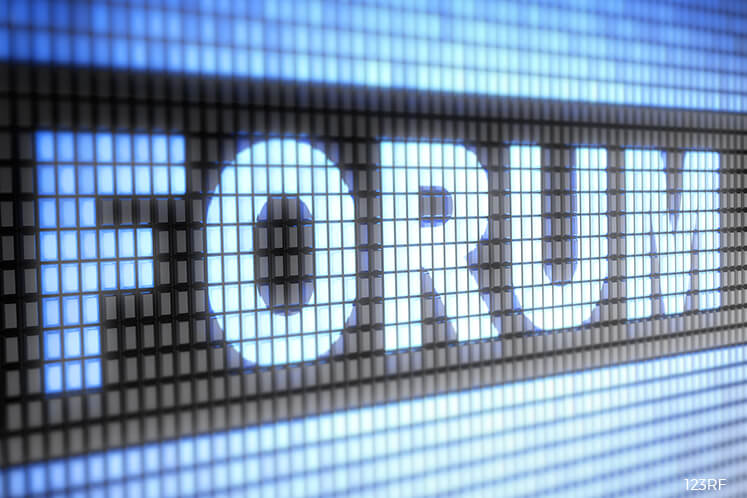 One of the biggest draws for tourists coming to Malaysia are the night markets, with their incredible food, lively atmosphere and, of course, the mind-boggling array of products on sale, from kitsch key rings and exotic souvenirs to traditional outfits or beautiful woodcarvings. At any given market, you are likely to come across plenty of European tourists browsing the wares.
According to statistics from Tourism Malaysia, last year alone saw over one million tourist arrivals from Europe. This accounts for a sizeable proportion of Asean's overall European tourist arrivals, and is an indicator that many people from that part of the world have taken a specific interest in what our country has to offer.
That said, only a small proportion of Europeans that are interested in visiting Malaysia and Southeast Asia actually make the long journey, so, there is an undeniable opportunity to use e-commerce to bring aspects of the experience — and especially the distinctive products — directly to the people.
Research commissioned by UPS has shown that 7 in 10 European online shoppers have purchased from an international retailer. Among this group, 33% explained that they bought products from international retailers because they were after something "unique" — so, why not offer them some of the incredible handicrafts and gifts that are so popular among those that travel here?
For the SMEs that make up 98.5% of all the country's businesses, here are the things you would need to consider if you are looking to sell online in Europe.
Know the deal with the trade deal
The European Union (EU) and Malaysia have been negotiating a potential free trade agreement (FTA) for several years. At the time of writing, this deal had yet to be finalised but that does not mean there is no work to be done.
Entrepreneurs in Malaysia should pay close attention to the progress of the FTA and strategise accordingly, in particular looking into whether any future deal outlines prohibited products, or whether there are any categories of products that have had import duties removed or reduced.
Until such time as an FTA is signed, do not worry — oftentimes currency differences and the cost of producing goods locally means you can still offer competitively priced products, even if they incur a tariff upon entry into the EU.
Choose the right platforms
For many smaller businesses considering selling online, developing an entire website is simply not feasible. This is especially so  when you consider the fact that there are marketplaces — sites like Amazon, or in Asean, Lazada or Shopee — that provide a simple, ready-made platform where merchants can sell their wares. In fact, according to UPS research, 96% of European shoppers have already purchased goods from marketplaces, making them an ideal way in which to reach new customers in Europe.
Before committing to any marketplace, you will need to do some research as there is not one platform that reigns supreme. While Amazon is active in several European countries, there are in fact several country-specific platforms that are leaders in their respective markets. For example, Allegro is an e-commerce site that is incredibly popular in Poland and Bol.com operates specifically in the Benelux region (Belgium, the Netherlands and Luxembourg).
An exporter may choose to build a strategy around multiple platforms in order to maximise the chances of getting its product in front of consumers. One thing that should be noted, however, is that marketplaces will have differing requirements and regulations that pertain to sellers, so it is important to do your research.
Understanding local 'customs'
One of the fundamentals to getting shipping right is being able to offer customers a "landed cost" — the cost of the purchase including the sale price, shipping and any customs duties that need to be paid. In fact, our research found that 72% of European online shoppers consider this to be one of their top priorities when purchasing from international sellers.
Each EU state has its own set of trade rules and barriers to entry. It is important to understand each individual country's trade regulations before you start doing business.
When a certain commodity reaches a customs territory of the EU, the owner of the commodity may face different national tax regulations, prohibitions and restrictions, as well as government agencies of different member states. Therefore, business owners must pay the correct import tariffs and taxes, ensure the accuracy of invoices and obey the laws of each state. Many logistics providers offer Application Programming Interfaces (APIs) that calculate these additional costs before the customer makes a purchase, preventing sticker shock from unexpected fees when their delivery arrives.
The speed and cost of shipping is also an important balancing act; again, our research found that 62% of EU online shoppers list speed of shipping as a main concern when buying internationally. Offering a range of shipping options with varying delivery speeds and prices will allow you to meet the needs of most customers.
While setting up an online shop undoubtedly takes work, European consumers are generally globally minded and are willing to make online purchases from anywhere in the world, as long as two key conditions are met — payment security and the total cost of the order including duties and fees. If you plan carefully you will soon be enjoying the benefits of your new revenue stream as it begins to bear fruit from the other side of the world.
---
Lim Tze Hsien is managing director of  UPS Singapore and Malaysia