This article first appeared in Forum, The Edge Malaysia Weekly, on May 13, 2019 - May 19, 2019.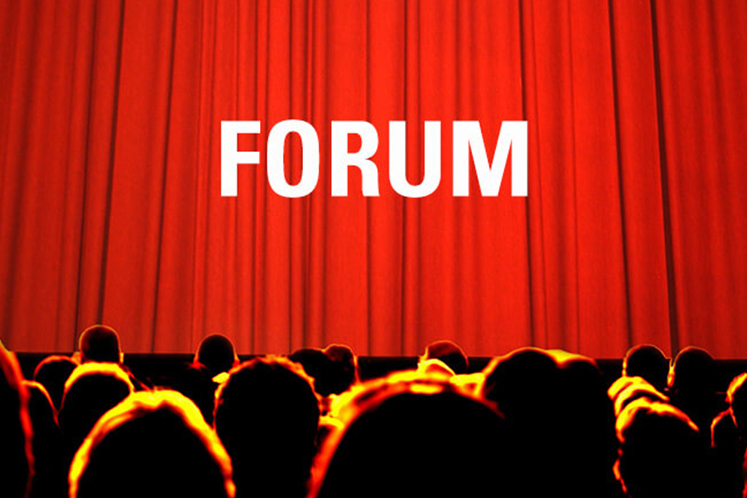 Imagine that you have a second job but your partner is not pulling his or her weight. Attendance is compulsory, seven days a week. The deadlines are constant and demanding. And do not even get me started on the job specifications. You are a caretaker, personal assistant, chef, emergency care worker, and so on. In the blink of an eye, your job can shift from washing dishes to a life-or-death situation involving a crayon.
But the most challenging part about this second job is not the workload or its constantly-on-call emergencies — it is the mental strain. It is not so much the tasks but the home management load that is constant, under-recognised and unpaid — and it falls disproportionately on women.
Planning and organising things is a full-time job and being the person ultimately responsible for all of this in the home can take a toll on women, limiting their ability to focus on their careers and taking on leadership roles. That is the reality of a woman's role in dual-career households as explored in The Boston Consulting Group's (BCG) report, Lightening the Mental Load That Holds Women Back.
Industry conditions on the ground
In any other industry, faced with these working conditions, a shrewd woman would start looking for other opportunities. But a scan of the landscape reveals that her peers all around the world are struggling with the same challenges. Not only are the hours just as long, the burden of the work is equally as unbalanced.
From BCG's survey of over 6,500 employees in 14 countries, it is clear that there remains a noticeable mismatch in the household duties held by men and women in dual-career households. Let us do a quick rundown of everyday chores and the likelihood that women have primary responsibility for them (see table).
That is not a glowing performance review of women's "colleagues" in this role. In fact, only one-third of dual-career households share responsibility for everyday chores.
Emerging change and why it matters
I am glad to say there is light at the end of the tunnel. It is worth noting that there is a clear generational gap when it comes to who does the most household chores.
Women aged 45 or over are 2.6 times more likely to carry the larger burden of doing domestic chores. In the 35 to 44 age group, the rate falls to 2.1 times. If we look at women aged 18 to 34, that ratio falls to 1.5 times. Change, at least, is moving in the right direction.
Comparing my parents' generation with mine, I can see a marked difference, with men taking on a greater role in supporting women in household chores today. However, the mental load involved in orchestration and project management still falls disproportionately on women. What needs to change is the delegation of work, which would result in a shift in the workload.
So why does this change matter? It is firstly a story of personal development. Men are far more likely to have the freedom to stay late at the office, travel for work or enjoy informal evening meetings with colleagues or clients. These realities all add up to opportunities, arguably more so in Asian markets such as Malaysia, where networking and business relationships can play a significant role in one's career.
But it is not just individuals who suffer. Companies are failing to make the most of female talent and their leadership skills.
What can we do to encourage this change?
There is a real fear in business about crossing this work-home barrier. It is important to understand this opportunity as one of empowerment, not interference. If an employee had a second job that is detrimental to his first job, there is no doubt that his employer would take steps to address it. We must stop looking at the domestic burden as some sacred duty that is uniformly separate from our working life.
Four recommendations for companies
1)     Offer flexible work arrangements: Flexibility for both men and women is important to help balance the load. Focus on outcomes rather than time in the office, reward results rather than presence. I have been very lucky that BCG offers flexible work arrangements, allowing me to spend time with my family and take my daughter to her speech and occupational therapy sessions, something that requires significant parental involvement. Having more control over my own time — without impacting the outcomes I deliver for the company and without compromising my career development — has really helped me to balance the loads at home and at work.
2)     Celebrate role models: Provide a positive view of dual-career households by celebrating both male and female role models. This is an area I believe Malaysia can improve, particularly in identifying male role models, which can help remove the stigma of men sharing household duties. Promoting positive views of paternity leave is also a crucial area.
3)     Increase support for working parents: Support all working parents with initiatives that help balance their work-home duties. Consider other initiatives such as on-site childcare, babysitting referral services and wellness support services. Even small steps such as giving employees access to a list of recommended childcare providers can make an impact.
4)     Change consumers' thinking: Influence traditional mindsets to adopt a more collaborative approach, where men and women share and manage their mental workload together. For example, [email protected] aims to increase the number, successes and job satisfaction of women (and men) by making the workplace work for dual-career couples.
Three recommendations for couples
1)     Quantify problems and communicate openly: Our study shows clearly that men are helping out in dual-career households, yet, the domestic burden is not shared equally. Quantifying duties to understand the time taken to carry each of them out and positive communication of that understanding is an important step.
2)     Clarify roles and find comparative advantages: Once you have built an understanding of the workload, it is important to share the chores equally and honestly. This is not about delegating tasks but assuming true responsibility. Men and women must be equal partners, although part of that might involve shifting expectations on how certain tasks are done.
3)     Prioritise: Societal pressures are hard to ignore. There are significant cultural expectations — such as women should prioritise childcare and domestic chores while men are the provider and breadwinner. Rebalancing these expectations is essential.
These three points may sound simple but they are not easy to meet. My husband and I work hard at this to ensure we have a balanced load. I am blessed that he wants to see me succeed in my career and actively supports me by sharing the load when it comes to taking our daughter for her therapy sessions, buying groceries and cooking meals, among others. We work together and help each other succeed, not just at home but also in our careers.
Moving to balance the load
There is no doubt that dual-career households are moving towards a better workload balance. But it is also clear that support is needed along the way.
At the end of the day, it is not about pushing an unwanted burden to one side, it is about sharing a workload in a balanced and considerate way. Like any job, there should be a fair expectation that your colleague will pull his or her weight.
This Mother's Day, I would like to celebrate women who have multiple jobs and are often unrecognised. Also, let us provide a more empowering environment for both women and men, offering them a path to more successful, fulfilling careers. Happy Mother's Day.
---
Nurlin Salleh is a principal at The Boston Consulting Group in Kuala Lumpur