This article first appeared in Forum, The Edge Malaysia Weekly, on April 8, 2019 - April 14, 2019.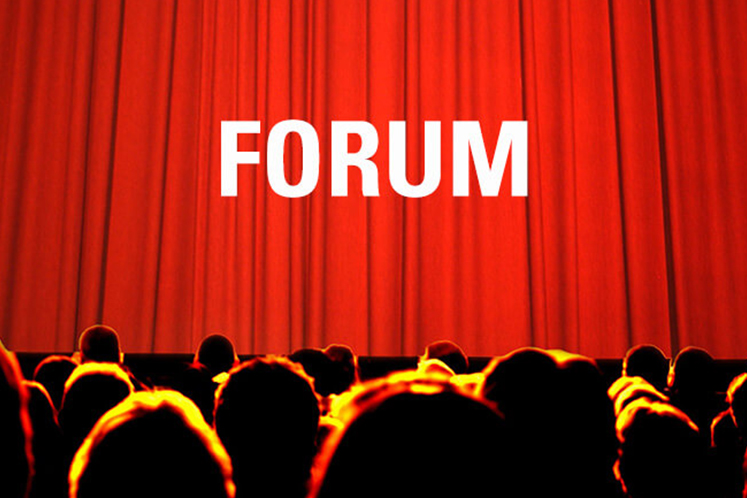 In an economy where the "recovery" hasn't trickled down to low-income Malaysians, and where many middle-class Malaysians are living paycheque to paycheque, that is a lot of prey in the water. No wonder the loan sharks, or Ah Long, are everywhere.
Once upon a time, when the financially desperate could not get help from traditional sources and institutions due to poor credit or lack of collateral they sought out loan sharks — unlicensed lenders who charged exorbitant fees and penalties in the form of threats, intimidation and broken bones. Like their namesake, these predators relied on their ability to sense distress to find their prey and showed little mercy to anyone they put the bite on.
Today, loan sharks have gone public and even corporate. They are so easy to find. Ah Long are not becoming bolder, they are blatantly challenging the authorities. That probably explains why their stickers, posters and banners are getting bigger and more striking, appearing everywhere — on lamp posts, traffic lights, trees, walls, near banks and on vacant shoplots.
The Ah Long have even hopped on the social media bandwagon. They are promoting their services on Facebook and WeChat, with some even labelling themselves "licensed moneylenders".
Operating as syndicates, they lure victims with flyers, stickers and social media, promising "easy" funds. The syndicates clearly prey on those who are in need of fast cash.
The best advice is prevention. Do not take out loans from Ah Long under any circumstances. Those who have options should stay as far away as they can from them. But, for those who live a hand-to-mouth existence, loan sharks offer a way out. When a child falls seriously ill and requires surgery, who foots the bill?
And, what about the single mother thrown out on the street over the non-payment of rent? These are among the situations exploited by illegal moneylenders. Not all those who fall victim to them are gamblers.
Malaysia has the Moneylenders Act 1951 (Amended 2011), Moneylenders (Control and Licensing) Regulations 2003 and Moneylenders (Compounding of Offences) Regulations 2003. The penalty for those who run an unlicensed moneylending business is a RM1 million fine. The law also prohibits the licensee and unlicensed moneylender from employing an agent to invite a person to borrow money. Strict provisions are in place.
Why, then, are Ah Long allowed to run foul of the law? Simple: it is the lack of enforcement. There must be an organised crackdown by the police, working with the authorities, to nab loan sharks and bring them to book.
Having said that, while it is common for people to cry out for laws that impose severe punishments, the legal avenue is not necessarily the primary solution to purge unlawful moneylenders. In this context, the object of the law to regulate and impose severe punishments is only for the purpose of punishing a person for a crime or crimes that have been committed.
In other words, it is only for punishment and retribution. Its purpose is not deterrence, and in this country the use of the law as a deterrent is mediocre at best and useless at the very least. Severe punishment does not deter moneylenders from getting involved in this trade. It merely acts to deter them from letting themselves get caught.
In fact, in Malaysia, like other countries, loan sharks are part of the criminal fraternity and operate underground. Therefore, to effectively address this phenomenon, other unlawful activities such as gambling, drug trafficking, prostitution, and smuggling must be drastically controlled and regulated, if not eradicated.
At present, there are certain laws that can be invoked to penalise those involved in the business of illegal moneylending. They consist of the Money Lenders Act 1951 and the Anti-Money Laundering Act 2001.
This allows for the regulation of legal and registered moneylending entities as the relevant authorities are able to track down and issue them warnings that may result in closure should there be any non-compliance with the rules and laws. They would be inclined to conform rather than risk tarnishing the reputation of their company.
For those who trade in illegal moneylending, if the money lent is sourced from unlawful activities and, compounded with the element of violence in their treatment of borrowers who default, other existing laws would then apply, for instance the Dangerous Drugs Act 1952, the Common Gaming Houses Act 1953 and the Penal Code.
In short, loan sharking has been around for many, many years, and probably will remain so. But curtail it we must. In this regard, a Commission of Inquiry should be set up to study the whole problem, or at the very least, a Parliamentary Committee to investigate and gather a comprehensive picture from all sides of the professional, social, economic and even political spectrum.
It is high time a Fair Contracts Act is enacted to protect the public — not only from the Ah Long but from the big financial institutions — and policies adopted that will not drive the desperate into the arms of their waiting lethal embrace.
The last thing we should do would be to act in haste in response to the public clamour, as this often ends in ad hoc measures that are worse than the disease we seek to cure.
---
Khaw Veon Szu, a former executive director of a local think tank, is a practising lawyer. The opinions expressed in this article are the writer's personal views.