This article first appeared in Forum, The Edge Malaysia Weekly, on May 25, 2020 - May 31, 2020.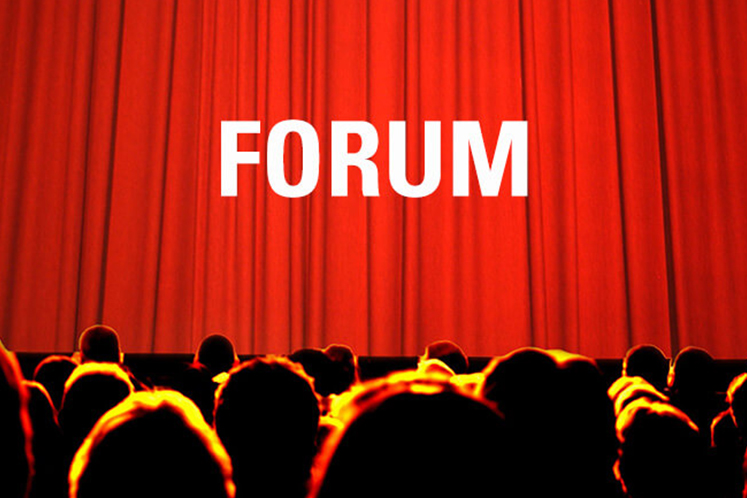 In my last article (One Meter Close, April 27), I wrote about our government making the right decision to prioritise "human penalty" over "economic penalty", which are both the consequences of the current Covid-19 pandemic. It does not matter whether we are rich or poor, urban or rural, employers or employees; we are in this crisis together, the pandemic affects us all.
Like everywhere else in the world, Malaysia has not been spared the devastating effects of the pandemic on our economy. Every trade and business, from tourism to manufacturing, distribution, retail and micro-businesses, are adversely affected. Business owners have had to dig deeper into their financial reserves to stay afloat.
Those who were in dire straits in the past months would have folded by now. If more companies go under in the months ahead, businesses along the supply chain will likely follow suit. Business owners will be forced to lay off workers, which will collectively result in a higher number of people losing their jobs. A high unemployment rate, in turn, has serious repercussions, including increased poverty and crime rates.
Resolving the pandemic issue involves action with scale and speed at the national level. The target is to zerorise the virus from public circulation. That means identifying infected and potentially infected patients with speed using technology.
I am not referring to launching an app for people to download and then facing issues related to the Personal Data Protection Act.
I am referring to tracing platforms with data analytics that can automatically identify potential patients, which would result in improved qualitative testing. People tend to forget that a negative test is costly. It is also an opportunity lost to identify a positive patient instead. Once we have zerorised the infected from public circulation, we can start sanitising the potential places of recurrence. This must be done at scale and with speed as a day's delay compounds our economic penalty.
Once the pandemic is zerorised, places sanitised and Malaysians allowed to fully resume their livelihoods, we will soon realise that the deep-rooted impact of this pandemic has given birth to a new normal.
We now move to our second challenge, where the government needs to holistically make the unpopular, tough decisions to support job providers, which indirectly support employees and their job security. From the people's perspective and in business terms, consumers will struggle with public distrust, apprehension, scepticism, anxiety and even suspicion. All these factors will affect consumer spending; therefore, it will take some time before the economy regains its full momentum. This does not augur well for businesses.
In Malaysia, companies of micro, small and medium sizes make up more than 80% of the total number of companies. They are influential job creators and providers, hence, it is imperative that we minimise the attrition of these enterprises in the interest of our nation. During the Movement Control Order (MCO), most businesses understand that they may not get high productivity levels from their staff who are working from home. Productivity may drop to even as low as 50%, yet employers have to continue paying 100% of their employees' salary besides meeting all other operational costs. With a reduced income level or zero income during this period, it is a time bomb for businesses that are continuing to operate. Many are forced to downsize or close down their companies, resulting in employees losing their jobs. This will hurt everyone across the board.
I am an entrepreneur. I run and invest in businesses. I dare say that this is the toughest of times for all of us. If a company has no income for six months during and post-MCO but still incurs monthly operating costs of RM300,000, its cumulative operating expenses will be RM1.8 million, which is used to pay salaries, rent, utilities and other charges. If the restrictions of the MCO impact the business for over a year, the cost to run it without income would be a whopping RM3.6 million! The company's owner has to find a way to pay these costs upfront if he or she wants to continue to operate.
There is an option of taking a bank loan under the government's special business stimulus package. Typically, businesses take loans to fund a project or to be used as working capital to generate enough business to service operational costs and interest and still have enough margins left for the company. So, to take a loan with cost and interest, and to just pay overheads with no generation of business, does not make sense to any discerning entrepreneur.
The real solution lies in the employer and employees of the company recognising that both are in the same predicament, facing a common enemy — the pandemic. Everyone else, including the government, should equally acknowledge and support this and avoid identifying them separately in these unusual times. If the employee leaves it to the employer to shoulder and solve this problem alone, there may not be a job to return to if the company closes down. Likewise, the business will also fail if the employer does not engage with the employees to solve it together.
Let us agree that enterprises need the government to be supportive if we are to survive this collectively. Direct support for the sustainability of these job providers indirectly safeguards the job security of their employees. To synthesise, let us be more focused on making sure these job providers do not close down. Taking the same example aforementioned, how can that company not close down if it has to pay RM3.6 million in costs with no income?
The impact of business to that company must be shared by the job provider and employees. They are in the same predicament. To quote a line from Tiara Jacquelina's Ola Bola The Musical: "Kita menang sama-sama, kita kalah sama-sama." If the company has to tighten its belt, the employees should voluntarily tighten their belts too. After all, it is only for this period so that the company can survive until the economy and business return to normal.
At the moment, businesses are not allowed much room to take action to reduce costs without satisfying conditions set out for them. It is known that our labour laws are employee-centric, whereas countries like the US have more liberal labour laws that support enterprises. The latter promotes competition and businesses while we have a more populist and protective approach to our workforce.
If a company needs to survive by reducing salaries or is forced to terminate the services of some employees, it will be tough to implement according to our labour laws. What businesses need in these unusual times is some empowerment and flexibility within the law. This is where the government's support can come into play. What is going on today is not business as usual, but it is business "very unusual". Therefore, solutions for helping companies to continue operating require extremely unusual and unconventional broad-spectrum protection for them.
It will help business owners to deal with the difficult situation if the government can allow some leeway and empower them to do the necessary to remain in business, such as lowering operational costs by reducing salaries depending on the collective reduction in productivity.
It is also based on the premise that employees are already receiving disposable income from the various forms of government aid, so agreeing to a pay cut may not have a gross adverse impact on them. By doing so, the employees are also helping their job providers to remain afloat in the interim so that their jobs will be preserved until the situation returns to normal.
With Bantuan Prihatin Nasional, many Malaysians would have increased disposable income from the government's cash handouts as well as savings from the moratorium on housing and car loan payments, free internet access and a discount on electricity consumption, to name a few. With these short-term incentives, many people, especially wage earners, can continue to live quite comfortably, except for vulnerable groups such as lower-income individuals, part-time low-wage workers, the unemployed and the very poor.
For employees, working from home (WFH) means savings on petrol, toll, parking, public transport charges and the cost of eating out. All these savings contribute to the pool of disposable income. Expenses during this period when everyone is staying home are mainly on food. Even if companies were to cut salaries, their employees would still make it through the period with the disposable income at hand.
Everyone must make tough decisions to survive. Employees must do their best even while working from home with lesser pay, while employers re-strategise and re-evaluate their business priorities so that they can remain operational and continue to be job providers. When the pandemic is over, and the MCO is fully lifted, business owners can start to rebuild.
Covid-19 is the real disruptor of businesses and technologies, not the CEOs or chief technology officers. The virus has forced us to do things differently. Consumer behaviour has also changed, so businesses, even those running on digital platforms, must pivot to meet the change. Many, including small businesses, have engaged digital and technology solutions to streamline their operations as well as adopted new operational strategies. Even hawkers and restaurant operators have adapted to provide for advance online orders and home deliveries. In demand now are video conferencing, fintech services, sanitary and healthcare products, home entertainment and e-sports. Also in demand are spiritual products, such as religious books, as people tend to seek divine help when faced with adversity.
While people talk about the MCO flattening the curve, I think it also serves to flatten all ego and bring everything to their knees. That all things created, viruses and humans alike, are humbled in our rightful place in the presence of our Maker, the Almighty. The Creator creates the virus for reasons best known only to Him. Take this as a lesson, and a time for self-evaluation and contemplation on the real purpose of life.
It is indeed the time to take stock and act on the necessary. It is not the time to point fingers and criticise unnecessarily. Shame on us if we persist in criticising while others are putting their lives on the line by helping those infected. Offer prayers if we cannot, or choose not to, be out there helping. Do the best that we can to contribute in any way — for ourselves, our family, our company, our employer, our community and our country.
There is an Arab proverb, which I find very empowering: Trust in God, but tie your camel. It means we must do everything humanly possible to the best of our ability, and pray with the sincerest of our heart. Once that is done, have faith and leave the rest to God.
---
Datuk Azrin Mohd Noor is the founder of Sedania Group, and an innovator, author and intellectual property expert