This article first appeared in Forum, The Edge Malaysia Weekly, on July 1, 2019 - July 07, 2019.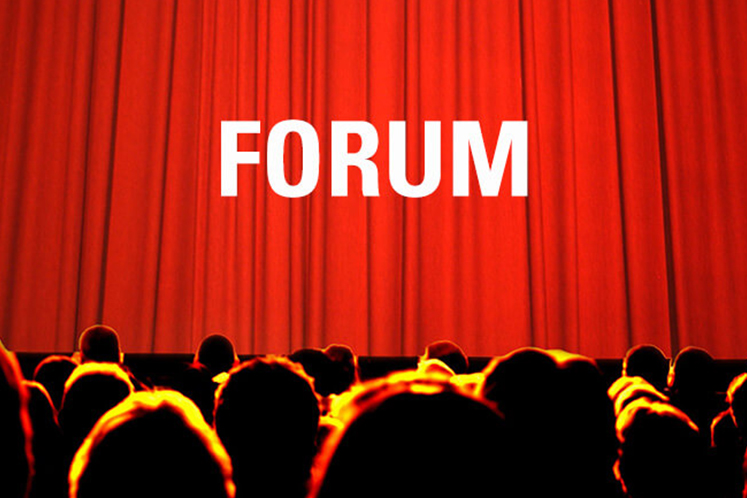 I was at the five-hour annual general meeting (AGM) of FGV Holdings Bhd on June 25, where, among others, the shareholders voted against the directors' remuneration.
Many minority shareholders are hurting with their investment in FGV. At the time of writing (June 27), the share price was RM1.14. We must remember that shareholders subscribed for FGV's initial public offering (IPO) at RM4.55 per share in 2012. It was then touted as the world's second largest IPO after Facebook's. In fact, FGV's share price went up to RM5.46 before falling to
63 sen on Dec 14 last year.
We will not enter into a debate as to what is the right remuneration as there are two schools of thought. One states that FGV, which is plagued with problems, is a turnaround case requiring intensive care and, as such, a higher remuneration for the board is justifiable as more expertise and time are required. The other is that FGV cannot afford high directors' remuneration as it is making huge losses and shareholders are suffering (as evidenced by the dismal share price performance). In other words, there is no alignment of shareholders' interests with those of the board/management.
One of FGV's key shareholders, Koperasi Permodalan Felda (KPF), which has a 5.25% stake, has now indicated that the directors' remuneration should be half of that proposed.
The FGV saga has more questions than answers.
Nevertheless, there are some lessons to be learnt and some points to ponder — all in the interest of good corporate governance.
Talk to your major shareholders
Major shareholders can scuttle a company's best-planned and proposed resolutions. In FGV's case, the Federal Land Development Authority (FELDA), which has a 33.7% stake in it, was just able to do that. It was instrumental in defeating all the resolutions relating to directors' remuneration. (Two other shareholders — KPF and Lembaga Tabung Angkatan Tentera — with a 1.25% stake, also voted against the remuneration resolutions.)
But who should initiate the discussion — the major shareholders or the board of its investee company? It is the board that should initiate the discussion with the major shareholders — as it is, the shareholders who put the board in place — if it is aware of the major shareholders' concern or displeasure.
But even if the board was not aware of the major shareholders' concern or displeasure, would a reasonable board have been aware that there might be a need to discuss the remuneration proposals with the major shareholders? The major shareholders should have engaged with the board if they had wind of the remuneration proposals.
We are unsure if they had such wind. The chairman of FGV has stated that he really did not know why the shareholders had opposed the resolutions, implying that the board of FGV had not been aware of any concerns or displeasure of the major shareholders.
The question, therefore, is whether the major shareholders indicated their displeasure.
In this context, it would be interesting to know if FELDA's nominee director on FGV's board was aware of FELDA's displeasure, or had he been caught by surprise too? If he was aware, did he highlight it to FGV's board? This is another unanswered question.
You must talk to your major shareholders. You may disregard their advice, but at least talk to them. In fact, you should disregard the major shareholders' advice or instruction if you find that it is not in the best interest of the company, which has been defined to be the collective interest of all shareholders, not just the major shareholders.
Deputy Minister of Economic Affairs Dr Mohd Radzi Md Jidin has said the issue could be solved through discussions and that there must be a reason why FELDA and the other shareholders voted against the resolutions.
It is a pity that such discussions may be coming after the AGM.
The risk of bundling directors' remuneration
The chairman's total remuneration was RM1,949,275 and the total remuneration for all directors was RM5,738,622. In fact, the next highest salary was that of an independent non-executive director, at RM305,811.
The chairman's remuneration was 34% of the total directors' remuneration and may be considered an outlier compared with all the other directors'
remuneration. But because all the directors' remuneration was bundled together as a single resolution, the shareholders were forced to vote on an "all-or-nothing approach" resolution. As a result, all the reso-
lutions were defeated, although many of the other directors' remuneration may have been reasonable.
It seems that the board was aware of the sentiment of the major shareholders before the AGM. This probably prompted the chairman to personally
 volunteer during the meeting to waive his own fee to enable all the other directors to be paid their remuneration. But it was too late as the waiver was not a resolution before the shareholders and some of them had come with proxy forms that had already indicated how they should vote.
Now, FGV finds itself in a messy conundrum. The directors will not be paid for their 2018 work unless a revised remuneration structure is put forth at an extraordinary general meeting. This would cost time and money, both of which FGV can ill afford.
Need to consider company's performance
There is a listing requirement that states that non-executive directors' (NEDs) remuneration should not be based on percentages or commission. This listing requirement was quoted at the AGM and taken out of context, seemingly to justify the level of remuneration regardless of the company's performance, which in FGV's case was losses. The spirit of the said listing requirement is that NEDs should not be remunerated as a percentage of some metric, say, 1% of revenue or 2% of profit before tax. The remuneration should also not be based on a commission basis — say, if the profits are above a certain figure, the directors get a remuneration at a certain "commission" rate and, if it is above another certain figure, they get a different "commission" rate.
The reality is that boards cannot and should not ignore the performance of their companies when formulating remuneration proposals for resolution. There must be an alignment of shareholders' interests with those of the board/management.
This point was aptly made by Employees Provident Fund CEO Tunku Alizakri Raja Muhammad Alias when he said, in the FGV context, that remuneration must be linked to the performance of the company.
Directors working for free is not a good idea
It was reported that FGV's board is still contemplating its next move and the chairman has not discounted the possibility of the directors continuing their jobs "for free". There are risks to such an approach. The directors may eventually become demotivated. There is an opportunity cost to their time and FGV demands much time commitment. We should pay "fair wage for fair work done". That is a better approach than asking directors to work for free. Also, there is the risk-reward ratio. FGV is embroiled in a few legal actions that may have risk implications on the directors in their individual capacity. Surely the directors need to be remunerated for this increased risk?
Moving forward
It would be interesting to see how this saga pans out. If at all there is one overwhelming lesson, it is for there to be improved communication channels between the board and major shareholders and for both parties to act reasonably.
Practice 11.1 of the Malaysian Code on Corporate Governance 2017 states that boards should ensure there is effective, transparent and regular communication with their stakeholders.
Guidance 11.1 further adds that dialogue with stakeholders is a necessary and beneficial process as it enables companies to understand stakeholders' concerns and take them into account when making decisions. Shareholders are stakeholders too.
---
Devanesan Evanson is CEO of Minority Shareholders Watch Group