This article first appeared in Forum, The Edge Malaysia Weekly, on March 19, 2018 - March 25, 2018.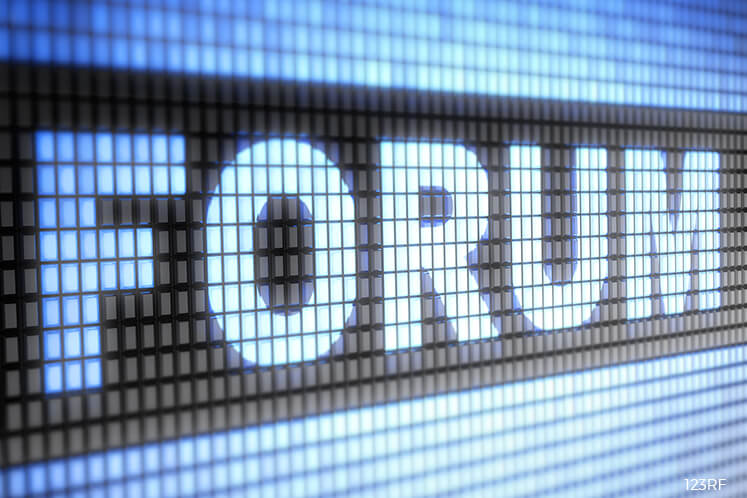 The late Sanusi Junid was a loyal, reliable and very trustworthy friend, and was absolutely honest. Besides his wife and family, his other love was books. He was never without a book and his house is full of books. When he was the menteri besar of Kedah, he set aside a few acres of land in Langkawi for a book village. My family foundation donated half-a-million ringgit to support this excellent idea and he named one of the buildings after the yayasan. I don't know what has happened to the book village.
I first met Sanusi, I think, in 1980 when I was appointed a senator. He must have been curious as we both were from Kedah but had never met. From then on, we got along extremely well. I admired his intellect, his sense of humour, his incorruptible ways and his wayward ideas.
He made me chairman of Rakyat First Merchant Bankers Bhd, which was under his portfolio as rural development minister, and because he was educated in Germany, he managed to have a German cooperative as one of the shareholders. Sanusi spoke German fluently. He was a multilinguist.
When I was asked to stand in the 1982 general election, he was curious and asked the then prime minister Tun Dr Mahathir Mohamad for the reason as I was a businessman and had no political background. He was not one to accept things as they are and he had a questioning mind.
When I was offered a position in the cabinet, I sought his and Anwar Ibrahim's advice as both of them had different perspectives of the cabinet then.
Sanusi was a man of ideas. He was ahead of his time. He was a thinker and a voracious reader. Even when he was young and in London at the time, he had set up Shamelin Cooperative, and Taman Shamelin in Cheras today is testimony to his ideas.
He can, however, be very stubborn and a fighter for justice and would always remind me of his Acehnese descent.
He and Anwar were in the Malay College Kuala Kangsar and knew each other very well. They were together in Abim (Muslim Youth Movement of Malaysia), where Sanusi was one of the founding members. Both were close to me. They were in the cabinet and both held high office in the party. I joined them in both party and government. Both played very important roles during the party crisis and they, during that period, were loyal to Mahathir.
When the party was declared illegal, we were advised to form a new party. Sanusi declined to be appointed the secretary-general as he was unwell. The office had taken too much of his time and a toll on his health. His health problems started from then. He approached me to convince Mahathir to release him from the cabinet so he could go back to Kedah as menteri besar. It took a lot of convincing. There were those who objected, but the late sultan spoke to me and wanted Sanusi.
In the 1995 general election, three ministers stood for Kedah state seats and Sanusi only became menteri besar after some delay due to objections from certain quarters. He knew who were behind the objectors and stayed calm while planning his next move. The result was, he became menteri besar. He was a good strategist and always delivered on his assignments and promises. He was a man of his word and you could always rely on him.
Mahathir, Sanusi and I were together on our pilgrimage in 1999 and in Madinah, Sanusi had a mild heart attack and was admitted to hospital. We were staying in the same hotel and had had lunch together that day. I only came to know of his admission when I went to look for him to go for our Maghrib prayers. Mahathir and I visited him at the hospital and were relieved when the specialists told us he would recover soon. He did recover but his heart problem accompanied him for the rest of his life.
The 1999 general election was very tough. Parti Keadilan Rakyat (led by Anwar) was very focused on Kedah, where Mahathir, Sanusi and I were standing. Barisan Nasional won with a two-thirds majority but the message was clear. Sanusi delivered Kedah also with a two-thirds majority but lost a few seats.
Being an honourable man and a gentleman, he took responsibility and tendered his resignation as menteri besar. Many of his supporters were lobbying for him to stay on but once Sanusi had made a decision, it was final. He was a man of principle.
He was appointed the president of International Islamic University Malaysia. Sanusi was a living history and a walking encyclopedia. He was very knowledgeable, wise and big-hearted.
He was a great storyteller and very witty and I never had a dull moment with him. Although he was quiet, Sanusi had vast connections, particularly in Indonesia and China.
I have lost a dear friend, one who was absolutely loyal and had never let a friend down. He was brave and blunt, and he never minced his words. And most importantly, he was incorruptible and morally upright. When he was the menteri besar, he told me that there were numerous attempts to bribe him. He also told me how he put these people to shame.
The last time I met him was a few weeks ago, when Mahathir asked us to see him. We did not discuss politics but fear of the next economic crisis. Mahathir invited us to join him for lunch but both of us politely declined. The three of us are under doctors' instructions to consume only certain food.
I never thought that the meeting between me and Sanusi was our last. Al-Fatihah.
---
Tun Daim Zainuddin is a former finance minister
Save by subscribing to us for your print and/or digital copy.
P/S: The Edge is also available on Apple's AppStore and Androids' Google Play.