This article first appeared in Forum, The Edge Malaysia Weekly, on May 13, 2019 - May 19, 2019.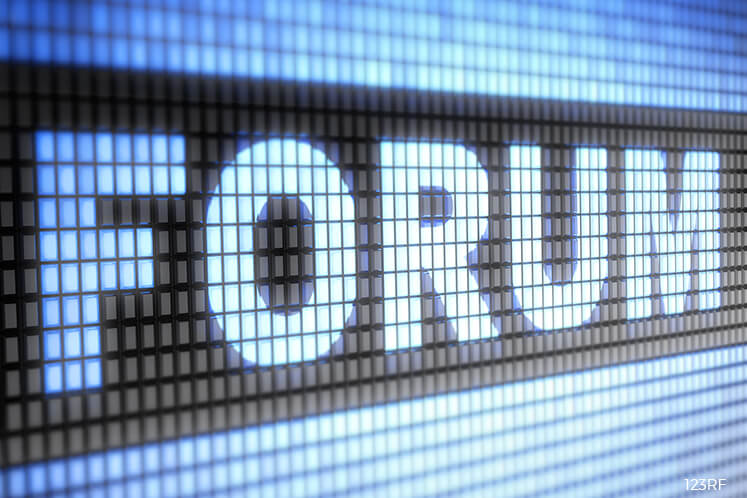 The high-profile Second Belt and Road Forum was successfully held in Beijing on April 26, well attended by 37 heads of government and 5,000 delegates from more than 150 countries. Since its inception six years ago, the Belt and Road Initiative (BRI) has showcased several successful global stories whilst some hard lessons have been learnt, prompting the need for recalibration.
In opening the forum, Chinese President Xi Jinping declared that China is committed to transparency and building high-quality, sustainable, risk-resistant, reasonably priced and inclusive infrastructure. He said the BRI would promote open, green and clean development.
As the BRI continues to evolve, greater emphasis is expected in the following three key areas:
1. More global and inclusive
Participation in BRI projects will be more international and inclusive with greater private-sector involvement. The BRI will no longer be synonymous with developing countries, and as it continues to spread across the world, opportunities will increasingly emerge in more advanced economies. It is worth noting that Italy, which is a member of the Group of Seven (G7) nations, became the 130th country to sign up in March. With its national debt standing at 130% of gross domestic product, Italy is in need of fund infusion to sustain its economy, and there have been suggestions that its port be developed with the support of Chinese investors to serve as a gateway to Europe. Japan is also weighing the enormous opportunities the BRI presents, with speculation that it may become the second G7 nation to join the initiative.
With more participating countries, in particular the advanced economies, much greater global impact can be derived from meeting the five key goals of the BRI, which are to enhance the connectivity of facilities, unimpeded trade, financial integration, people-to-people bonds and policy coordination.
Chinese investors made up the largest foreign direct investment in Malaysia last year, with approved investment amounting to RM19.7 billion or 40% of total FDI. Investment by China General Nuclear Power Corp in Edra Global Energy Bhd of nearly US$6 billion in 2015 remains one of the largest Chinese investments made overseas in the energy sector.
Having a fair share of BRI participation will help Malaysia plug into the global BRI network to enhance international trade and investment. The East Coast Rail Link (ECRL) project, for instance, will create business opportunities in transport, logistics, manufacturing and trading, among others.
On the sidelines of the Second Belt and Road Forum, we witnessed the signing of an agreement for a RM1.88 billion credit facility by China Construction Bank to Proton Holdings Bhd to meet its expansion plan as well as Proton's agreement with Pakistan's Alhaj Automobile to build a manufacturing plant in Karachi to assemble Proton vehicles. This can be a good example of how collaboration can bring economic benefits to multiple jurisdictions.
2. Quality projects
BRI projects can help transform the economy of host nations through better connectivity, domestically and internationally. However, some countries may not have the financial means to undertake large-scale projects that have long gestation periods. Critics suggest that BRI projects are a debt trap — the criticism escalated when Sri Lanka had to hand over Hambantota Port on a 99-year lease to Chinese firms as part of a US$1.1 billion debt settlement deal. A railway project linking Addis Ababa in Ethiopia to Djibouti that cost US$4 billion had seen its repayment term extended by 20 years.
It is timely that China makes appropriate adjustments to its strategies and policies to make BRI projects more sustainable. In the case of the ECRL renegotiation, China has demonstrated high flexibility, as seen in its willingness to adjust the scope of the contract work and, hence, its value as well as modify the operating model from a pure turnkey contractor to one involving joint operators, where the operating risk is shared. This recalibrated project is a lot more viable and sustainable, and can be used as a model for other BRI projects internationally.
Future BRI projects will see more partnerships with the private sector and international banking corporations, leading to greater due diligence on project viability and sustainability while promoting greater transparency. Standard Chartered Bank, for instance, has funded power plant projects in Zambia and Bangladesh of US$515 million and US$200 million respectively and has further committed US$20 billion for BRI projects by next year. This presents another source of funds for participating nations, including Malaysia.
Focus will also be given to green projects with high technological content — for example, in the realms of renewable energy generation and efficient energy consumption technology that promote better health and safety, lifting the local standard to an international level. As Malaysia embarks on raising renewable energy production from the current 2% to 20% of total energy production, potentially it may stand to gain in terms of technology transfer and project funding from the recalibrated BRI.
3. Digital Silk Road
Conventional connectivity via road, sea and air is immensely enhanced by digital technology, hence giving rise to the novel idea of the Digital Silk Road. The fast-growing digital space is bringing new waves of technological opportunities to emerging economies in Asia. The official "Belt and Road" portal lists a slew of recent technology-led projects — including a self-driving tractor that uses Chinese technology being trialled in Tunisia — and foreign companies, including Malaysian enterprises, being linked with Chinese suppliers through B2B platforms such as Osell and Alibaba. Indeed, in 2017, Malaysia Digital Economy Corp Sdn Bhd signed a tripartite memorandum of understanding with Hangzhou Municipal Government and Alibaba Co Ltd to connect the first e-hubs in the two countries to the Electronic World Trade Platform as well as link the China (Hangzhou) Comprehensive eCommerce Pilot Zone and Malaysia's Digital Free Trade Zone. Once fully operational, the platform will allow thousands of Malaysian small and medium enterprises to gain access to the vast global market, especially China. China's commitment to develop the global digital space can be seen in the chart above, which depicts its spending on Digital Silk Road projects in major countries.
Malaysia has achieved remarkable economic success since independence more than six decades ago. However, we are facing significant challenges to transform our economy to stay competitive. Being a relatively small nation with limited financial and human capital, Malaysia has to leverage more advanced countries with cutting-edge technology to play a meaningful role in the global arena. Chinese companies fit the bill with advanced technology in information technology, artificial intelligence, robotics and autonomous vehicles. Huawei, for instance, spends US$15 billion to US$20 billion a year on research and development. BRI recalibration presents us with a good opportunity to embark on high-quality projects that will contribute to the sustainable development of our nation.
---
Yee Wing Peng is CEO of Deloitte Malaysia and Chinese Services Group Leader of Deloitte Southeast Asia. The views expressed in this article are his own.