This article first appeared in Forum, The Edge Malaysia Weekly, on October 5, 2020 - October 11, 2020.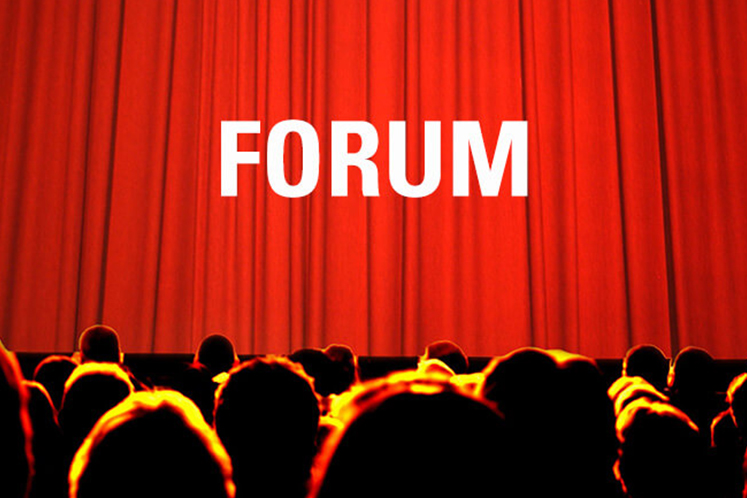 Recently, I had a humbling experience of going to a well-known private hospital in Kuala Lumpur for some medical services. The appointment at the hospital was 8.30am on a Friday. Given this specific appointment time, my wife and daughter, who needed treatment, battled the traffic to arrive at the hospital at 8am, half an hour earlier so as not to miss the appointed time.
As I came in another car, I arrived at the hospital at 9am, with the assumption of at least a half-hour wait. I was extremely wrong. We got to see the doctor only after waiting more than four hours!
More waiting followed for two tests to be done on my daughter, and a further agonising wait to get the results and see the doctor again.
After some seven hours of sitting around and being kept in the dark about our turn, we finally left the hospital at around 3.30pm. Sadly, it made me miss my Friday prayers that day. What also peeved me was the hefty bill for two simple tests and multiple consultancy fees of the same doctor and, compounded by a long waiting period, I was one very unhappy and dissatisfied customer.
It hit me right there and then that private hospital service is an industry with a problem. It is now ripe and ready for disruption. The key factor for disruption is unhappy customers, who are miffed by long waiting times and hefty charges for below-par services. Like many others, I do not mind paying more for top-notch quality services and facilities as advertised or promised, but when all of these fall short of expectations, then I would feel highly dissatisfied.
Why do people go to private hospitals in the first place? It stemmed primarily from the long wait at public hospitals, followed by other factors such as poor service and conditions. Like other industries, the hospital industry has evolved over time. What began as a personalised and localised service of the bomoh (medicine man) and bidan (midwife) was disrupted by government health clinics and hospitals.
The demand for these services grew, with these clinics and hospitals seeing endless queues of patients. The waiting time for most was about four hours, and we have also heard of stories of poor unfortunate people having to wait up to eight hours! That problem gave rise to opportunities in the medical industry to be disrupted.
Private hospitals were then born as the positive disruptor. It came to the "rescue", with a promise to solve the problem of long waiting periods at public hospitals, and to offer better-quality services and facilities for premium charges. Many of the private hospitals have adopted the persona of hotels, with a classy reception and executive suites.
It worked. The well-heeled made a beeline for these hospitals and, coupled with corporate and individual clients who had the back-up of insurance companies for medical coverage, the queues grew. And then services deteriorated, but the charges did not come down. It would be no surprise if people begin to head for public hospitals again for the same waiting time and service for a medical bill as low as RM1, which is subsidised by the government.
In this age of digitisation, people — especially the younger, tech-savvy generation who demand instant gratification — expect faster service, more convenience and greater cost-effectiveness. The health service disruptor that can monetise exponentially in meeting these demands will bring about dynamic change in the industry.
An example is uberising medical services — one that is made available right in the homes of consumers. Medical technology has advanced to allow patient-doctor consultation to be done virtually in the comfort of homes at pre-appointed times, while medicines can be delivered to the doorsteps of patients. Only when advanced checks and procedures are required that patients present themselves at the private medical centres.
I foresee a huge demand for this new-age medical service; if existing private hospitals do not buck up, they can go out of business. Disruption comes in when the incumbent in business become lackadaisical, and all the more so when they have a trail of dissatisfied customers.
A Harvard Business Review article (June 6, 2019) by Thales S Teixeira states: "Disruption is a customer-driven phenomenon. New technologies come and go. The ones that stick around are those the consumers choose to adopt."
The writer adds that many of the fast-growing start-ups, such as Uber, Airbnb, Slack, Pinterest and Lyft, did not have access to more or better innovative technologies than the incumbents in their respective industries. He noted that what they did have was an ability to build and deliver faster, and more accurately — exactly what customers want.
This has caused a change of hands of sizeable amounts of market share in relatively short periods of time. That is the basis of modern disruption in a nutshell. Local private hospital service providers must take heed of this; disruption may hit them sooner than expected.
---
Datuk Azrin Mohd Noor is the founder of Sedania Group, an innovator, author and IP expert