This article first appeared in Forum, The Edge Malaysia Weekly, on May 11, 2020 - May 17, 2020.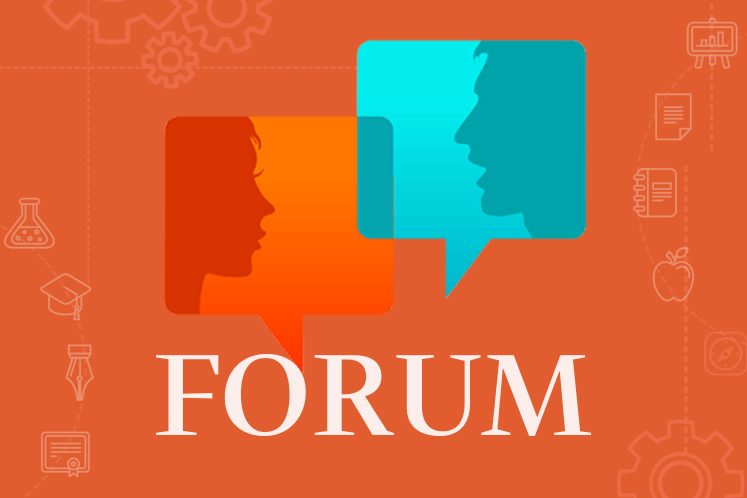 The recent Movement Control Order (MCO) has revealed the true colours of our food sector.
During the MCO period, restrictions on movement have altered the functions of each of the players in the chain by limiting interstate movement, buying centres (only at retailers with fixed premises) and operating hours, with some players not being allowed to function at all. High-density markets such as wholesale and night markets were closed. As a result, wholesalers (and their agents and workers), transporters as well as small-time retailers were temporarily excluded from the supply chain.
The above restrictions are disrupting the supply chain at its most strategic point, that is the connecting point between the producers (suppliers) and retailers through wholesalers and logistics operators. Wholesalers serve the hypermarkets, small-time grocers, night market traders and also consumers.
The MCO created panic demand from consumers to stock up their supply for future consumption. This caused an artificial shortage as producers were not able to respond fast enough owing to the restrictions on movement as well as roadblocks. This led to an increase of 30% to 50% in vegetable prices at the retail market.
The increase in prices, however, was not passed on to the producers as the normal chain from producer to wholesaler was cut off. This left them with excess unsold vegetables and losses at the farm.
The above is just a temporary mismatch that will go back to normal sooner or later.
One good development under the MCO was the growing use of ICT (information and communications technology) for distribution of produce direct from the farm to the consumer. This really proves that necessity is the mother of invention.
This development deserves to be supported by the government to encourage start-ups in vegetable and fruit marketing and agribusiness too. The scope for the future is big, especially in the area of supply chain, both local and international.
The MCO has uncovered a number of shortcomings that deserve serious attention to ensure our food security.
First, the country is not well prepared for a shock in food supply management. This is understandable, as such a disruption was abrupt and unanticipated. But as some experts have concluded, the future of agriculture is going to be rough owing to climatic factors, resource depletion, growing complexities in market dynamics, among others. Hence, uncertainty and instability are important parameters in the production equation.
Second, the MCO reveals that migrant labour has become indispensable in our food supply system. It is present at every level of the supply chain, from farm and logistics (transport and storage) to wholesale and retail. The cries of the Rohingyas at the Selayang wholesale market recently opened up a Pandora's box. Not only are they menial workers there but they are also the traders and wholesalers. The Federal Agricultural Marketing Authority (Fama) and Fisheries Development Authority of Malaysia (LKIM) have been trying for years to secure places for local traders and fishermen but failed miserably. It was also reported that some of licence owners at the Chow Kit wholesale market are rarely there but the stalls are rented to Bangladeshi or Indonesian workers.
Most believe that these migrants are good for the country, as they provide cheap labour. It reduces the cost of production but it does not reduce the price of vegetables. What most people do not realise is the high cost society pays — when they are hospitalised or imprisoned or commit social crimes.
We fail to realise too that when we employ migrant labourers there is a big outflow of funds to their countries of origin (Indonesia, Bangladesh and Myanmar) besides the foreign exchange outflow to pay for imported inputs (fertiliser, chemicals, pesticides, machinery, feedstock, seeds, livestock and so on). Hence, very little margin is left for producers.
The highest cost of all is the lack of innovations in farming technology and the logistics and wholesale distribution sector, simply because their labour is cheap. Most farm and business activities are menial in nature, with little adoption of labour-saving technology such as the Internet of Things, sensors and other advanced gadgets.
As a result, our food sector has failed to develop its competitive advantage despite good fundamentals for food production. The country has depended on cheap imports in the last six decades and they continue to increase yearly.
Third, it is clear that food is needed in peace time and more so in a crisis. A study made by e-commerce analytics company BrandIQ shows that during the Covid-19 pandemic, the top 100 products sold online were food items. Products that saw a serious decline in sales were luxury items such luggage, camera, handbags and shoes.
The above issues are addressable. Supply and demand can be matched by data. China and South Korea have shown the way in addressing the supply chain disruption — by using ICT and big data to monitor the movement of people and goods. This requires a comprehensive data set on (i) the players (producer, transporter, wholesaler, retailer and so on), particularly their socio-economic profile; (ii) the health status of the players; (iii) the quantity of supply; (iv) the distribution by quantity and locality; and (v) the timing of flow and so on. Through AI (artificial intelligence) the physical flow can be mapped for planning purposes.
Dependence on foreign labour also needs to be addressed urgently. As proven in land-scarce and low-population countries such as Israel and the Netherlands, technology reduces dependence on menial labour. Currently, there are many technological solutions available. Malaysia only needs to customise them to our local conditions.
The biggest MCO revelation of all is the true colours of our food security situation. Not only is there a problem with "food availability" but more so, affordability and nutrition security, particularly among the informal sector workers and daily wage earners. When they cannot afford food for the family, their children will suffer from malnutrition, which in turn may affect their physical growth. The divide in society has never been so clear-cut.
---
Datin Paduka Fatimah Mohamed Arshad is head of the Food Security and Safety Cluster, Akademi Profesor Negara