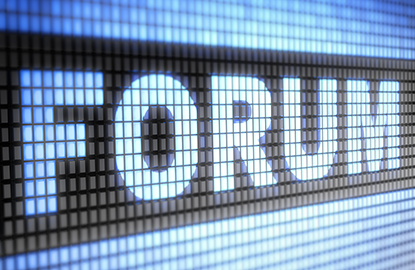 This article first appeared in
Forum, The Edge Malaysia Weekly,
on October 3 - 9, 2016.
While there is much discussion about the timing and pace of the monetary normalisation in the US, there has been less focus on potentially positive turning points in the world economy. After a long period of disappointments, a nascent recovery in the US economy could allow the US to be the global locomotive to drive a broader global rebound. This is important because if global demand is improving, Asian economies are likely to be more resilient to developments such as higher US interest rates. Indeed, if the world economy picks up steam well ahead of expectations, it could also mean that the US Federal Reserve might be hiking rates faster than expected. 
Current indicators show no convincing rebound in world trade...
Since early 2012, world import volumes have barely grown to the detriment of Asian economic growth, which is heavily dependent on exports to advanced economies and China. The latest World Trade Outlook Indicator was at 99, pointing to slightly below trend, and signalling sluggish trade growth in the third quarter of this year. World trade volumes slipped 1% in July over the same period last year, disappointing hopes for a turnaround created by two consecutive months of growth prior to July.
The question is, what might forward-looking indicators be telling us about world trade? 
 
…but the lead indicators of world trade are bouncing back
A recent study by the World Trade Organization identified key drivers of world trade. What is encouraging is that the latest data shows some of these indicators are beginning to turn up. It is still early days and the trend is not convincing yet but if it persists, an upturn in global demand for Asian exports could provide an upward lift to Asian economic growth.
• New export orders are rising broadly, as reported in purchasing managers' indices (PMIs) across the world. Indeed, August saw a sharp rebound with the PMI sub-index for global manufacturing export orders at 50.6 in August 2016, up from 50.2 in July. Interestingly, export orders received by Taiwan, a bellwether for world trade, showed a strong bounce in August as well — it was up 8.3% year on year, a jump from an already encouraging 3.4% in July. Also encouraging is that overall new orders in PMIs, whether domestic or exports, are rising steadily now, after decelerating for about two years. This suggests a healthier global economy overall. 
• Trade in electronic components is another lead indicator of future trade volumes. US new orders for computer and electronic parts, a reasonably good indicator of future Asian manufactured exports, are rising again, up 2.5% y-o-y in August, following growth of 2.7% in July. Overall tech sector indicators are healthy — global semiconductor sales rose 2.5% month on month in July, up from a 1.3% m-o-m rise in June and the largest rate of increase since September 2013, while the book-to-bill ratio for semiconductor equipment manufactures has remained above one, suggesting more growth ahead. With consumers snapping up new products such as wearable technology and larger-screened cellular devices, we expect continued growth in the tech sector to spill over into increased demand for Asia's tech exports.
• Container throughput, yet another leading indicator, is also recovering. The index of the RWI-Leibniz-Institut für Wirtschaftsforschung and the Institute of Shipping Economics and Logistics rose to 119.8 points in July from 119.3 in June, lending support to an upward trend in world trade since around March 2016.
• Air freight volumes, which also provide an inkling of future trade activity, are also showing signs of life. Growth in global air freight tonne kilometres accelerated to 5% y-o-y in July 2016, up from 4.5% in June — the fastest since early 2015. 
Rising purchasing managers indices also point to improved global economic activity 
Global manufacturing and services PMIs released in August 2016 point to a brighter outlook for most Asian economies. The data shows that advanced economies are stronger while emerging markets remain robust. 
• Global Manufacturing PMI came in at 50.8 in August, down a shade from 51 in July, but continuing to signal further moderate expansion in global manufacturing activity. 
• PMIs for the US and eurozone suggested that the expansion of US and eurozone manufacturing is still intact. 
• Other Asian PMIs indicated that manufacturing expanded in India, Taiwan, Indonesia, the Philippines and Vietnam. 
• On a global level, services PMI came in at 51.5 in August, up from 51.4 in July with large emerging economies showing further strength in services output with India's services PMI rising to 54.7 in August, up from 51.9 in July and China's services PMI rising to 52.1 in August, up from 51.7 in July. 
Thus, the manufacturing scene continues to expand modestly. As import demand from advanced economies recovers, emerging Asian economies can expect to enjoy higher export growth. However, there are also some headwinds that could detract from this impending recovery. 
First challenge: Asian trade growth may be hampered by the rise of protectionist tendencies
While a cyclical recovery in trade is likely, the proliferation of discriminatory trade policies such as import tariffs, trade defence duties, public procurement favouritism, subsidies, anti-dumping laws and local content requirements is a concern. The 19th Global Trade Alert Report found that the number of discriminatory measures imposed in 2015 was 50% higher than in 2014, with discriminatory measures outnumbering liberalising measures almost three-to-one in 2015. Of these measures, trade distorting subsidies and state aid top the list of harmful policy instruments. Since November 2008, 1,336 state aid measures have been documented. 
Many of these measures will have a direct impact on Asia. Out of the 736 new discriminatory measures passed in 2015, the G20 nations were responsible for 599 measures or 81% of the total. These measures were targeted heavily at basic metals, transport equipment and agricultural products — major exports of Asian economies. The US, topped the list with the imposition of 90 harmful trade measures in 2015 alone. 
China in particular will be hard hit by increased protectionism. As it stands, China's commercial interests have already been harmed 484 times between January 2015 and May 2016, a 20% increase in the number of hits to China's exporters, investors and workers over the same period a year earlier. In other words, there is one protectionist action against China almost every day. As major exporters, Southeast Asian economies will also be hard hit.  As of 2014, South Korea's export to gross domestic product ratio was 40.6%, Taiwan's was 59%, Thailand's was 60.8%, and Singapore's was 131.6%. The Global Trade Alert Report observes that Japan and Korea have been hit 1,050 times by protectionist measures since November 2008. Similarly, Asean economies such as Malaysia, Thailand, Indonesia and Singapore have been hit between 700 and 1,049 times since November 2008. 
It is difficult to see respite from more discriminatory measures, given the growing anti-trade sentiment around the world, reflected in the rise of right-wing nationalist parties such as Marine Le Pen's National Front in France and Frauke Petry's Alternative for Germany, as well as the popularity of Republican candidate Donald Trump in the US who has declared his protectionist views. These sentiments will also continue to weigh on ongoing trade deals such as the Trans-Pacific Partnership and Trans-Atlantic Trade and Investment Partnership which look set for difficult periods in ratification and negotiation respectively. 
Second challenge: Price deflation in world trade has set in
World Trade Organization data shows that the price index of manufactured goods slumped from 120.2 to 106.5 between July 2014 and June 2016. In other words, the export-oriented economies of Asia have had to cope not just with falling export volumes but deflation as well, which has hurt their profit margins. The good news is that prices are falling at a slower pace. This suggests that an uptick in global economic activity as described above is helping to ease export price deflation and provide some relief to Asian exporters.
Third challenge: Could downside risks in China hurt global trade? 
China is another possible drag on Asian trade growth. A painful but necessary corporate shakeout in China will have a dampening effect on Asian exports given China's outsized prominence in regional economic networks. However, the latest data for August and early September point to a revival in economic activity, as policymakers stepped up aggressive stimulus measures. However, while Chinese demand may help to sustain exports, the fear is that Chinese manufacturers will dispose of the massive oversupply of industrial goods in global markets, aggravating price deflation. 
Conclusion: A modest upside surprise likely in global growth
Our take is that the world economy is finally coming out of a dark period of successive major shocks — the global financial crisis of 2008/2009, the eurozone sovereign debt crisis from 2011, a succession of political crises in the Middle East centred around the Arab Spring, the sharp slowdown in Chinese economic growth and the subsequent collapse in commodity prices from 2014 and the ragged performance of large economies following that. What we are probably seeing is the natural healing process that occurs in economies as the worst effects of these shocks wear off. 
This is forming a base for a more resilient recovery around the world — so long as the effects of rising anti-trade sentiment and protectionism, deflationary forces in world trade, and a decelerating Chinese economy can be contained, which we believe to be the case. 
Overall, we think that global trade will gain a fair degree of momentum in the coming months. This could provide an upside surprise to expectations for growth, especially in heavily trade-dependent places such as Singapore, Malaysia, South Korea, Thailand and Taiwan.
---
Manu Bhaskaran is a partner and head of economic research at Centennial Group Inc, an economics consultancy