This article first appeared in Forum, The Edge Malaysia Weekly, on July 8, 2019 - July 14, 2019.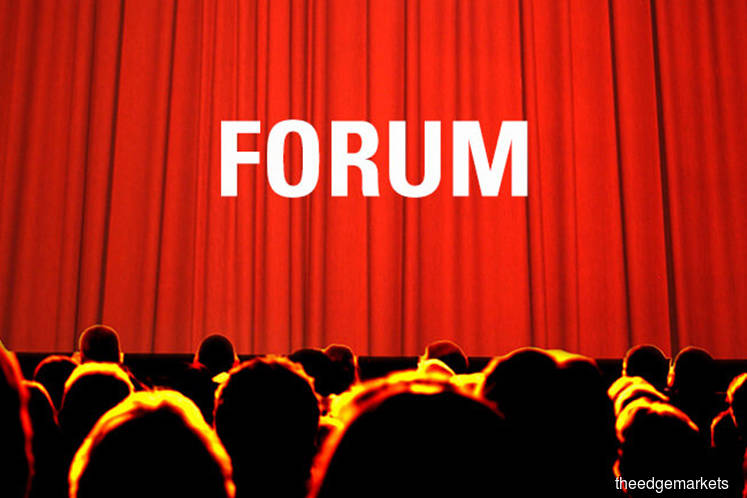 One of my favourite graphic novels of all time is the two-volume The Life and Times of Scrooge McDuck'. The story tells of the famous Disney character, Scrooge McDuck, and how he became the richest individual in the world. Among his adventures is his participation in the Klondike Gold Rush, which took him to the Yukon and, in particular, Dawson City.
Inspired by Scrooge's Yukon adventures, I made it a goal to travel to Dawson City, in the northwest of Canada. I was incredibly fortunate to do this recently, tracing parts of the Klondike Gold Rush from the city of Whitehorse to Dawson City in the Yukon — a charming town that deeply embraces its history vis-à-vis the Klondike Gold Rush.
Gold was first discovered in the region in August 1896. At that time, the population of Dawson City was about 500 people. Two years later in 1898, at the height of the Klondike Gold Rush, its population was estimated to be 30,000 to 40,000 people. It was, in many respects, the quintessential boom town.
A year later, in the summer of 1899, gold was discovered in Nome, Alaska. The prospectors who had swarmed Dawson City were now making their way west to Alaska. Just like that, in a mere three years, the Klondike Gold Rush came to an end. When Dawson City was incorporated as a city in 1902, the population had plummeted to under 5,000. It dropped even further after World War II when the Alaska Highway bypassed it by nearly 500km to the south.
Today, Dawson City has a population of about 1,400. For all its charms and its history, and while it makes for a wonderful visit, it is relatively under-developed. With the exception of Front Street, the main street that connects it to the Klondike Highway, the roads are untarred and unpaved, effectively dirt roads that get very muddy when it rains. Part of this is geological — Dawson City is built on shifting permafrost. But the other reason is that the town itself does not collect enough taxes from its residents to build and maintain tarred roads. This is what remains of the centre of the Klondike Gold Rush 110 years later.
To be fair to Dawson City, its fate today is not uncommon. Many natural resource boom towns around the world share similar outcomes. Some easy, close-to-home examples are the tin-mining towns in Perak whose economic and social fates have gone much the way of Dawson City's. Some, such as Taiping and Kampar, have managed to pivot successfully to tourism and education respectively, but others, like Gopeng, have not been as fortunate.
Leaving Dawson City, I was reminded once again that global trends come and go — they are trends after all — and these trends are simultaneously fair and unfair. They are fair in that they are agnostic to which cities, countries or individuals succeed, but they are simultaneously unfair in how cruel they can be when they leave the cities, countries or individuals behind. The gold trend simply shifted from the Yukon to Nome. Dawson City, on the other hand, could not make that same shift. It had to remain where it was.
From an economic development perspective, this is an important lesson to always keep in mind. Of course, while it would be best to be consistent trend-setters, that may not be so easy for developing countries that remain far from the intellectual and innovation frontiers. The second-best option is therefore to be a trend-follower. But trends are fickle. And while trends can simply move on from one city or one country to the next, that city and that country cannot.
Earlier last month, the Nikkei Asian Review reported that "Apple has asked its major suppliers to evaluate the cost implications of shifting 15% to 30% of their production capacity from China to Southeast Asia as it prepares for a fundamental restructuring of its supply chain". According to the same report, Malaysia is on the list of countries being considered for that shift, along with Mexico, India, Vietnam and Indonesia.
Naturally, were Apple to shift a significant chunk of its production to Malaysia, this would represent a huge boon to our economic prospects and, rightfully, we should do our best to compete for Apple's investment. Yet, as Malaysia attempts to attract Apple — and other such large global technology giants — to invest in the country, it needs to heed the lesson of Dawson City and, indeed, of towns like Gopeng.
As an analogy, these global giants are akin to the swarms of prospectors searching for gold — or in this case, cheaper cost of production. And yes, maybe they find "gold" in Malaysia and they decide to invest here. But what if they strike "gold" elsewhere? The Klondike Gold Rush lasted for only three years! Prospectors can move to where the "gold" is. Malaysia remains where it is geographically, unable to uproot itself even as trends uproot themselves.
As such, while foreign direct investment, particularly by high-tech giants, is more than welcome in Malaysia, we need to ensure two things. Firstly, that FDI must bring domestic spillovers, not just in terms of economic spend or that sort of thing, but more importantly, spillovers of knowledge, of technology, of culture. FDI can create all sorts of value in Malaysia but it is not necessarily the case that Malaysia can capture the value from that FDI. Malaysia shouldn't treat itself as some plug-and-play USB port for FDI.
Secondly, Malaysia must ensure that its "gold" is not purely a commodity-type resource. This includes both natural resources as well as commodity-type labour such as low-skilled services. If Malaysia simply engages in the commodity space and competes solely on having the lowest costs, it remains at the mercy of investors who will just move on the moment they find low-cost "gold" elsewhere.
We need to ensure that the "gold" we have is sticky and inelastic. This could mean anything from having a quadri-lingual society to a super technical workforce or a culture of entrepreneurship and innovation to a super productive manufacturing base. What it absolutely should not be is "gold" that is based on being the lowest cost, commodity-type producer.
As such, while investments from companies like Apple, Amazon, Alibaba, Google, Tencent and others are certainly more than welcome, we need to ensure that Malaysia can capture a good amount of the total societal value that those companies create and, at the same time, build our capacity such that our "gold" forces them to stick around.
These companies can move, Malaysia cannot. And yes, some of this capacity building is necessarily very long term, beyond the short 5-to-10-year political cycles, but Malaysia is meant to outlast all of us. We can either create a thriving Malaysia for our descendants 110 years from now, or we can let them go the way of Dawson City after the end of the Klondike Gold Rush.
---
Nicholas Khaw is an economist with the Khazanah Research and Investment Strategy Division