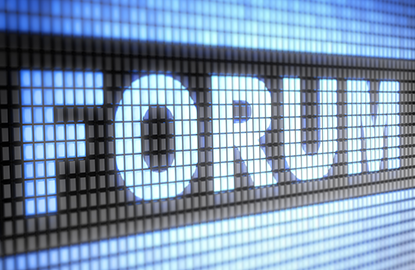 This article first appeared in The Edge Malaysia Weekly, on October 26 - November 1, 2015.
ON March 30, 2009, then prime minister Datuk Seri (now Tun) Abdullah Ahmad Badawi came to Kampung Baru and launched the Puncak Baru project, which would have seen the construction of a 60-storey condominium offering 392 units and a 40-storey office block, as well as shopping lots.
The massive project was to be built on a 1.5ha tract owned by Kuala Lumpur City Hall. Work was set to start three months after the launch and to be completed within four to five years.
In launching the project, Abdullah dismissed the notion that the people of Kampung Baru, a Malay reserve enclave in the heart of Kuala Lumpur, rejected development.
"It's just that they needed to see what development the government would do before deciding to join hands with it in developing the area," he said.
Abdullah's remarks resonated with many, with the Puncak Baru project viewed as "proof" of what the government could bring to Kampung Baru, which remains literally a village within a city of international status.
Hence, the project was seen as a kick-off to the long-delayed Kampung Baru redevelopment plan, although Abdullah did not specifically say so.
But just four days later, he stepped down as prime minister. The RM500 million project he launched did not take off, and is now all but forgotten.
Six years later, last Sunday on Oct 18, Prime Minister Datuk Seri Najib Razak went to Kampung Baru to the same spot to launch yet another project.
Called Legasi Kampung Baru or the Legacy of Kampung Baru, it would also see the construction of a condominium block, office tower and shop lots.
This time, the condominium will have 639 residential units, the office tower will be 30 storeys, and there will be 48 units of commercial lots. To be developed by UDA Holdings, the development is scheduled to be completed in 2019, and have a gross development value of RM529 million.
So, will this put the Kampung Baru redevelopment plan in motion, finally?
Like Abdullah, Najib too did not go into specifics when he launched Legasi Kampung Baru.
Apart from giving the usual advice to residents not to sell off their land, he talked about an arch or "pintu gerbang" as a gateway to Kampung Baru and a 350-metre  pedestrian pathway from the Malay enclave to nearby KLCC, which he had approved and "personally looked into".
He viewed the gateway and pathway as "important", but surely that cannot be the "focal point" for the entire Kampung Baru facelift.
Back in 2011, Najib, when announcing an allocation of RM20 million from 1MDB to redevelop and upgrade the historical mosque in the area, had said that "this would be the focal point for the entire Kampung Baru facelift".
Is he now saying that the arch and pathway have "replaced" the mosque as the focal point?
Even back then, many residents felt the mosque project was not suitable to be the development catalyst and RM20 million was way too little to kick-start a vast project.  What more a mere "pintu gerbang" and pedestrian pathway?
The grand old mosque was demolished in 2012 and in its place is a brand new house of worship that is now almost completed.
So, did the mosque project trigger the Legasi Kampung Baru initiative, which in turn is a "proclamation" of sorts that the Kampung Baru redevelopment plan is finally taking off?
No one is making that connection at the moment.
Being born and bred in Kampung Baru, I am fortunate that people there will talk to me rather freely on how they feel about things, in particular, plans to redevelop the kampong that they and I love so much.
Residents tell me they see the Legasi Kampung Baru more as a "standalone" project, similar to other apartment and condominium projects being constructed by the private sector.
To them , Legasi Kampung Baru was "expected" as it was planned some time back, recalling the promise of  "good things for Kampung Baru" made by Barisan Nasional's Datuk Johari Ghani  in the run-up to  the 13th general election in 2013. Johari was later appointed UDA chairman in July 2013 after he won the Titiwangsa parliamentary constituency that Kampung Baru is part of.
He is now deputy finance minister following the cabinet reshuffle a few months back.
Regardless, many believe the Legasi project will not suffer the fate of Puncak Baru but to say that it will finally kick-start the official Kampung Baru redevelopment project is another matter.
Najib is also talking of a Kampung Baru City Centre or KBCC, which he said would serve as the core area of development. Many projects have been lined up to provide a facelift to the area, including the construction of more offices and residential buildings, a promenade and modern infrastructure.
Is Legasi Kampung Baru among them? Residents can only guess, speculate and assume.
In the meantime, what most residents want is for the problems that have become perennial obstacles to development to be ironed out. One is the issue of many "pemilik tanah" or owners. An 8,000 sq ft piece of land or even smaller plots can have many owners, some of whom have passed away. Has the government figured out how such small plots with multiple ownerships can be developed speedily?
Two, in the event that their land will redeveloped, residents want to know if they will be relocated for good or just temporarily? Will they be able to come back to Kampung Baru when development is completed?
Then there is the question of ringgit and sen.  If their land and properties are acquired, will they be compensated based on the market prices of land in the city? No doubt it is Malay reserve land, but an area just a few hundred meters away from the KLCC, which houses the tallest twin towers in the world, deserves a premium price.
There is also the matter of affordability. For those who want to remain, can they afford to buy the new residential or commercial units?
All these questions, although they have been raised many times by the residents, are still valid. Over the years, in the story of the redevelopment of Kampung Baru, these matters have already been brought up to the relevant authorities and powers that be.
But convincing answers have not been forthcoming, though. Sort these issues out first. Redevelopment will come naturally after that, so say the residents, or many of them anyway.
---
Mohsin Abdullah is executive producer at Edge TV and columnist with The Malaysian Insider.