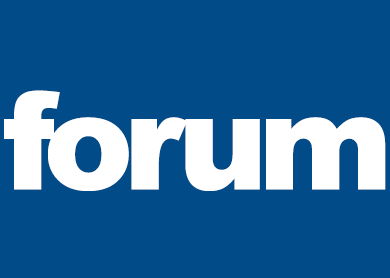 AS Prime Minister ­Narendra Modi approaches his first anniversary in power, the mood in India is ­exuberant, as a cyclical economic recovery gets underway and reforms are gradually put in place to improve longer-term ­prospects. But some ­observers point to the ­resistance Modi faces and question whether enough changes can ever be made for India to achieve a fundamental breakthrough to transformational economic growth.
Our view is that powerful game changers are already in place that will spark off hundreds of small policy improvements. It will be the compounding effect of these hundreds of incremental changes, rather than a big bang of radical reforms, that will drive India forward to sustained growth of more than 8% a year from around 2017 onwards.
Current economic conditions: more resilient but slow pickup in growth
The economy is making real ­progress. Economic activity has bounced back, inflation has fallen, the ­current ­account deficit has shrunk drastic­ally and the rupee has been remarkably stable. Real GDP growth in 4Q2014 was 7.45% y-o-y and we expect growth to continue at around this 7.5% rate for the fiscal year that started in April.
•    For now though, the ­economic recovery remains lacklustre. While some momentum has been regained, both manufacturing and services growth remain desul­tory, with the manufacturing purchasing manager index falling to 51.3 in April 2015, from 52.1 in March, and the services PMI easing to 52.4 in April from 53.0 in March. Exports have also disappointed, mostly contracting since September 2014, with a sharp 21.1% y-o-y fall in March particularly worry­ing. There are also concerns about a weak monsoon, particularly worrying as bad weather has ­already set agriculture back in ­recent months.
•    Nevertheless, the omens are ­improving. The OECD (Organisa­tion for Economic Co-operation and Development) composite lead indicator for India is trending upwards, signalling above-trend growth in the coming year. There has been a smart turnaround in consumer confidence — the MNI India Consumer Sentiment Indicator rose 3% to 122.1 in April, from 118.5 in March. Foreign direct investment in the year to February 2015 soared 38% y-o-y to US$32.5 billion ($43.37 billion).
•    External resilience has improved as inflationary pressures and twin deficits cut. Consumer inflation eased significantly to 5.17% as at March 2015 from a high of around 8% in 2014. The current account deficit narrowed sharply to 1.6% of GDP in 4Q2014 from 2% of GDP in 3Q2014, helped by cooling commodity prices. We expect the CAD to narrow to about 0.9% of GDP this year. As better targeted subsidy schemes help curb the fiscal deficit to the 4.1% target set by the previous government, excess demand pressures will be contained, improving the outlook for inflation and the CAD. As inflation and the twin deficits fell in the past year, confidence improved and foreign inflows resumed, boosting foreign exchange reserves to US$343 billion in April, up nearly US$40 billion from a year ago.
So, the economy is poised to do better — but this is still basically a cyclical bounce, partly aided by benign external factors such as lower oil prices. The more interesting question is whether this cyclical upturn can morph into a sustained economic transformation over the long term.
The structural story: strong upside likely despite bumps along the way
At the core of India's economic underperformance, compared with its potential, is the failure of the Indian state to provide the wherewithal for economic development. India's state is a low-capacity one, unable to adequately supply the public goods that an economic take-off needs, be it physical infrastructure, a judicial and regulatory system that works well, price stability, rigorously supervised financial institutions or state-provided education and healthcare to deve­lop human capital effectively. The factors that have tripped up India's ­economy, such as the corrupt ­crony capitalism of recent years or the poorly conceived populist schemes, stem from the ineffective governance of this low-capacity state.
The good news is that several ­powerful game changers are now in place, which will convert the ­Indian state into a higher-capacity one. This will, in turn, create the pre-conditions for a more substantial economic take-off than anything seen in India so far:
First, Modi's contribution is critical.
•    He is pushing through a series of hundreds of changes, some big but many of them small but still potent. The big ones include the introduction of a national goods and services tax (GST) which, by unifying India's diverse state economies into a single national market, should add at least one extra percentage point to growth each year. Others include easing the burden of regulation by reducing inspections and liberalising laws that stifled the achievement of scale economies, such as restricting the production of some items to only small enterprises. The first efforts at reforming irrational labour laws are underway in states controlled by his Bharatiya Janata Party (BJP). These are themselves very powerful drivers of growth.
•    But the real force for growth will come from the burst of reforms in government operations and regu­lations that Modi is orchestrating quietly and largely out of public view. Since taking over as the country's prime minister on May 26, 2014, Modi has spent consider­able time hacking away at the inefficiencies of the civil service, ruthlessly moving ineffective policymakers and replacing them with more decisive ones, and pushing the bureaucrats to take a knife to the thicket of unnecessary regulations. The legislative record in the past year has been one of the most impressive for a first-year Indian government — much of this was to update laws that were decades out of date.
•    Finally, Modi has shown a clear-headed grasp of foreign policy and how it can deliver more economic benefits for India. He has built a solid relationship with Japan, which will be providing significant aid and direct investment. He has also improved relations with the US and countries such as Israel, which can provide high technology. We would not be surprised if his forthcoming visit to China produces some major advances as well, including progress on the disputed border. Modi is reported to trust Chinese President Xi Jinping and sees a huge advantage to India from improving ties with China — he wants Chinese funding of infrastructure and manufacturing and knows that better relations with China will give India a strategic advantage in dealing with Pakistan.
Second, the central bank is also a game changer: Reserve Bank of ­India governor Raghuram Rajan has, with Modi's support, shifted the central bank's monetary regime to one that targets inflation. Rajan intends to bring inflation down to a ­targeted 4% in the first instance. Once ­Indian inflation is in line with that in its main trading partners, the downward pressures on the rupee should subside. Moreover, reining in both inflation and its unpredictability would ­allow for a more stable environment, which means a lower risk premium and ­lower capital cost over time. That, in itself, will substantially boost ­investment and growth.
Third, state governments are be­coming more active drivers of transformation as well. India's 2014 general election and recent state assembly elections showed one thing quite clearly: Electoral ­allegiances are more volatile and less determined by caste or religious allegiances. This ­places a greater premium on state governments delivering clear econo­mic benefits to their voters, or risk ­being ousted. Consequently, state chief ministers are now more focused on ­economic growth than before. Even chief ministers, such as in West ­Bengal, who had ­initially adopted a populist approach, are beginning to see the advantages of wooing investment through rational policies and incentives. States will compete with each other much more aggressively to woo investment.
What can go wrong?
The obstacles are plentiful and the road ahead will, therefore, be bumpy.
First, while Modi is not the only game changer, he is still critical. If political misjudgements or other setbacks cripple his ability to focus on positive change, then the ­Indian transformation would be at risk. Two particular challenges should be watched closely. One is how, and whether, Modi reins in the ­extremists within his political base who advocate harsh policies towards religious minorities.
Second, major reforms will hurt the interests of entrenched groups and generate resistance. Resistance to the GST bill in the upper house of the Indian parliament, where Modi's BJP has a weak position, shows that. Another source of resistance is the notorious Indian bureaucracy. There are signs, for example, of how bureaucrats implemented Modi's decisions on foreign investment caps and taxation of foreign companies, that this resistance can indeed trip up the reform process.
Third, India and Pakistan ­remain on bad terms, despite an initial ­improvement when Modi ­invited Pakistani Prime Minister Nawaz ­Sharif to his inauguration. Another terrorist attack, which can be traced to Pakistan, such as the Mumbai outrage in 2008, would almost certainly plunge the two countries into crisis and, perhaps, even outright confrontation. However, it is encouraging that Pakistan's army has gone after the terrorist groups in the country and achieved some successes, while the economy is stabilising, reducing fears that Pakistan could become a nuclear-armed failed state.
Conclusion
A powerful combination of game changers is coming into play, which, by strengthening the Indian state, could fundamentally transform the country's economic potential. If Modi can deliver on the strong leadership he has promised, then the risks can be contained and India can easily achieve 8%, or higher, rates of per capita income growth from 2018 ­onwards.
---
Manu Bhaskaran is a partner and head of economic research at ­Centennial Group Inc, an ­economics consultancy
This article first appeared in Forum, The Edge Malaysia Weekly, on May 18 - 24, 2015.