This article first appeared in Forum, The Edge Malaysia Weekly, on May 11, 2020 - May 17, 2020.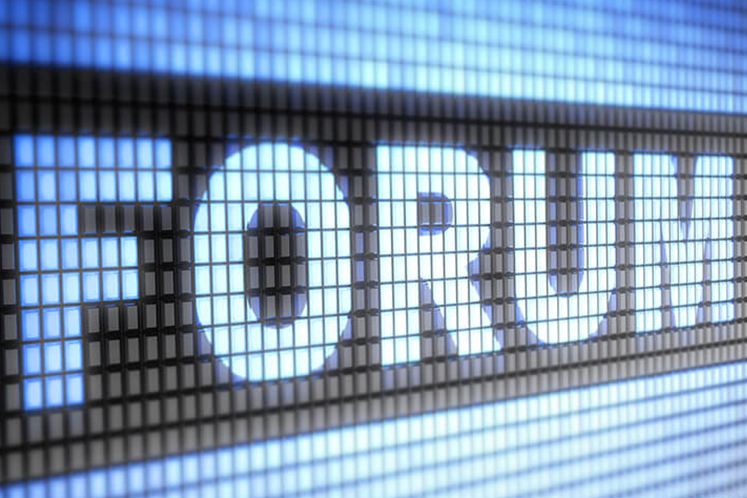 Pandemics hit the vulnerable hardest and Covid-19 is no exception. Emerging Asian economies are particularly susceptible to both the public health challenges and the economic consequences of failing to contain the spread of the virus. Emerging Asian economies have large populations, limited hospital capacity and shortages of supplies and medical equipment. As cases and fatalities rise across emerging Asia, it is essential to flatten the curve in these countries.
However, flattening the curve requires measures that have serious economic consequences and can cause extreme hardship. Among the most vulnerable are migrant workers, casual and uncontracted workers, and those who rely on daily cash earnings to buy food. Hundreds of millions of people live this reality in emerging Asia. They often have no savings to cushion them against sustained economic disruption and also lack employment protections and health insurance.
As financial markets reacted to the growing scale of the pandemic, financing conditions changed quickly, triggering a flight of capital from emerging Asian economies. These countries may struggle to finance relief and stimulus packages of the scale that has been announced by governments of more developed economies. The US, the UK, Singapore and Australia have all announced stimulus packages that range from 12% to 25% of GDP. The measures announced by most emerging economies are well below 5% of GDP and some are lower than 1%.
Finally, some of these economies do not have the institutional capacity to deliver relief to the people and businesses they are intended to support. This is challenging enough for developed countries that can leverage banks, tax administrators and social welfare agencies to distribute relief. Emerging economies still have very large unbanked populations (66% of the population in Indonesia and 77% in the Philippines), narrow tax bases and limited social welfare systems. They will have to rely on other channels, such as smartphones, to distribute money and other assistance, such as food parcels.
New McKinsey research examines possible scenarios for the near future. For Malaysia, an optimistic case would see real GDP decline by up to 10.3% in the second quarter of the year — with a potential return to pre-crisis levels at the end of the year. A more pessimistic scenario would see real GDP fall by 15.2%, with the nation only returning to pre-crisis levels by the end of 2022.
How can governments respond?
McKinsey is helping provide a perspective on how to navigate the crisis based on five horizons: Resolve, Resilience, Return, Reimagination and Reform.
Many governments in emerging Asia are still at the Resolve phase. They are in crisis mode and are grappling with the logistics of locking down large swathes of their populations. Their priorities include tracking the spread of the virus, assessing and augmenting healthcare capacity, and sourcing drugs and equipment.
India's data infrastructure, for example, has underpinned the establishment of nerve centres in dozens of cities to serve as command posts for monitoring the virus and deploying resources. The country's massive railway system, now largely idle, is repurposing some coaches for use as quarantine wards. In Indonesia, disused hospitals are being recommissioned and military hospitals are being made available.
Resilience has typically involved measures to mitigate the economic fallout, especially for the most vulnerable. Cash or food must be delivered to those in need and, given the challenges, each country must figure out how to do this most effectively. Thailand, for example, has distributed direct cash handouts to three million workers outside of the social security system. Indonesia increased funding for its Affordable Food Program by US$324 million (RM1.4 billion). And Malaysia allocated US$1.94 billion to provide one-off cash assistance to 8.3 million low and middle-income households.
In developed countries, the return of economic activity and the timing of reopening have largely been based on the number and growth rate of infections and the healthcare system's capacity. In emerging markets, the case for extending lockdowns will need to be weighed even more carefully against the economic implications for society's most vulnerable. Accurate data will be essential to build a picture of the regions and sectors that are most critical to reopen and that have a lower risk of transmission.
China, for example, began to reopen certain regions as early as the first week of February. Countries will need to work to define some of the protocols that will enable a return to economic activity, for example, on public transport. The private sector has a key role to play here too, and many manufacturers, retailers and service companies are working hard now to define protocols for a safe return.
Reimagination means taking a fresh look at opportunities to accelerate economic development. This may seem like a distant priority; however, it is very important to get started. Governments have already established dedicated teams to identify measures that will promote rapid economic recovery and, crucially, create jobs, while also improving long-term competitiveness, productivity and sustainability. This can include bringing forward investment infrastructure like 5G networks and renewable energy and accelerating the digitalisation of the economy.
Reform means ensuring a country's long-term resilience to threats from future pandemics. It centres on strengthening the capacity of the healthcare system, from testing to treatment. It can also encompass how to safely ensure passage of people and goods through international borders and address strategic issues such as food security.
To respond with these five Rs in mind, governments will likely need to build new institutional capacity in the short term. This could take the form of dashboards that track critical data, arming decision markers with a real-time view of the country's readiness and economic reactivation across three focus areas.
First, on healthcare, they would track virus transmission and health system capacity. Second, they would look at country-level economic activity, including macroeconomic indicators such as demand for power; demand-side measures such as consumption and consumer sentiment; and supply-side indicators such as the percentage of firms restarted. Third, they would track the performance of vital and vulnerable sectors to highlight pain points and avenues for potential intervention. Such centres would act as coordinating engines to drive delivery and track effectiveness of government interventions. In the longer term, this may lead to deeper institutional reform.
The world is facing a decisive inflection point and governments, policymakers and the private sector will be judged by their response to this moment. The informal, cash-based economies of emerging Asia and the unique vulnerabilities of its populations make resolute action even more essential. The well-being of millions of people is at stake.
---
Eoin Daly is a senior partner and leader of McKinsey's Public Sector and Social Sector Practice in Asia based in Kuala Lumpur