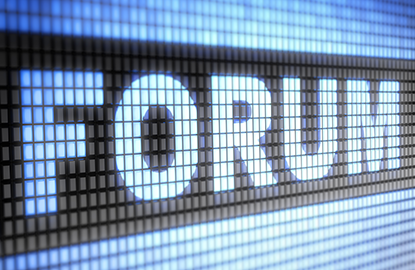 This article first appeared in Forum, The Edge Malaysia Weekly, on November 9 - 15, 2015.
I had an unforgettable experience during my stay in the city of Mecca last month. As I was rushing out from the Masjid al-Harm before sunrise on a hot and dusty day, I nearly knocked down a young boy who was going about with two cups of hot tea on a tray.
He skilfully balanced himself, pushed past me and put the tray down in front of an old man, who gave him a few riyals in return. The boy then turned towards me and flashed a big smile when I asked him to pose for a photo.
At his age (he couldn't have been more than 10 years old), he should have been at school acquiring basic education, I thought to myself. If he were in Malaysia, he would receive free textbooks and probably also book vouchers from the government.
I thought of the boy again as I listened to the Budget 2016 speech. When I heard that the government had decided to give RM100 cash only to students whose parents earned less than RM3,000 a month, I was relieved. Not because I do not enjoy receiving cash, but last year, when the RM100 was given to students regardless of their parents' income level, many of the not-so-needy families felt a bit guilty about accepting the money. It was rather unfair to the needy students, they thought.
Teachers were also uncomfortable to handle so much cash. My daughter's teacher informed me that she wanted to disburse the cash as quickly as possible as she feared having so much money on her person. So, the government's recent decision to allocate such assistance only to needy families is indeed a step in the right direction.
There are other measures in Budget 2016 that caught my attention. For instance, the RM423 million allocated to the e-kasih programme to provide breakfast to schoolchildren (on top of the meals provided at school canteens) is another good measure to help needy families.
While such assistance might not mean much to the urban and wealthy population, it does make a difference to the rural and poor families. There are, indeed, some less fortunate students who have to rush to school every day without proper food in the morning. And these are the ones who are normally unable to pay full attention in class.
The government also announced that the RM250 book voucher for college and university students will continue with the intention of inculcating in them the reading habit and increasing their interest in acquiring knowledge. This is clearly also a positive measure. But, similar to the RM100 cash for students, the government may wish to provide this benefit only to the needy.
Those who live comfortably with decent incomes could be excluded from receiving this benefit. Alternatively, the government could reduce the amount to, say, RM150 for those with higher incomes and do the reverse for households earning less than RM3,000 a month. In doing so, the government would not only "hit" the targeted groups but also reduce its expenditure on the not-so-needy families.
Another measure that is frequently debated is the 1Malaysia People's Aid (BR1M), which the government will continue to provide to certain sections of the population. Generally speaking, it is encouraging to see the government's unwavering support for the poorest groups of the population and its decision to increase the assistance amount and add a new group of recipients to its eligible list (namely e-kasih participants with a monthly income of less than RM1,000) is to be lauded.
With the wider coverage and higher payouts for each group by RM50 a year across the board, the total BR1M allocation will increase to nearly RM6 billion (or almost 3% of operating expenditure) in 2016.
The RM50 increment is symbolic of the government's concerns about the hardship being faced by the low-income groups. While that amount might be negligible to well-to-do families, it means a lot to the less wealthy. It could, for instance, provide some relief to those who need to spend on their children's school uniforms, books, fees and miscellaneous items at the beginning of the school year. It would also help them partially offset the rising cost of living, what with the higher electricity and transport costs today.
But then again, the overriding concern is whether the handouts will effectively reach the targeted groups, especially if the government chooses to disseminate such assistance in cash. Cash transactions often lead to abuse.
For instance, it was reported in the 2014 Auditor General's Report that the amount of BR1M collected more than once by recipients was roughly RM1 million; the amount that went to those who collected the handout more than twice totalled RM45,000. Thus, more effective means of distributing the BR1M should be explored.
And since vouchers could be just as messy, a system could be implemented where a certain amount of cash is "loaded" into the MyKad of any member of a qualifying family. This MyKad could then be presented at major hypermarkets to pay for groceries (excluding tobacco, alcohol and the likes, of course).
Some amount of the money could also be "loaded" onto students' MyKid or MyKad (for those above 12 years old) to be used at school cafeterias and cooperatives to purchase food or stationery for school. By doing this, we can be assured that the money is spent more wisely. It could also improve students' school attendance and grades.
It is certainly heartening for economists like me to see government measures being tweaked to ensure they are directed to the targeted groups. While admittedly more can be done, present efforts are a good sign that the government is taking the right stance.
This is especially critical at this time as the government cannot afford wastage when its revenue is being assailed by low oil prices. Savings derived from the reduction in outlays for the not-so-needy can be utilised by increasing the number of recipients who really deserve assistance. Thus, needier families and schoolchildren can be assisted, giving them hope for a better future.
As I reminisced and walked back to my hotel on that hot and dusty day, my thoughts were with the boy whom I had nearly knocked down earlier, that he would receive more opportunities to enhance his educational level, improving his and his family's livelihood. And I promised myself that I would relate the story of this little boy to my friends when I returned to my homeland.
---
Nor Zahidi Alias is chief economist at Malaysian Rating Corp Bhd. The views expressed here are his own.