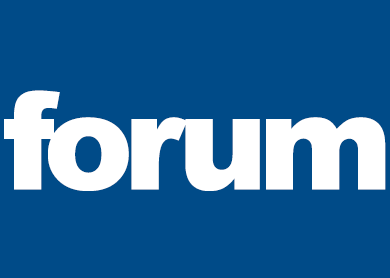 IT IS indeed a comprehensive five-year plan. The Eleventh Malaysia Plan (11MP) provides exhaustive measures to elevate Malaysia to high-income nation status by 2020. It details a framework and macro measures that will ensure the country's aspiration can be achieved in the next five years.
At a glance, one can see that 11MP is inspired to generate not only economic but also societal well-being. In other words, achieving developed nation status is only part of Malaysia's ambition. The more important mission is to improve the welfare of the people. This is evidenced by the multi-pronged thrust of 11MP, which includes enhancing the life of the typical Malaysian. This is refreshing indeed as there is an urgent need to get the man on the street to enjoy the fruits of Malaysia's economic success and prosperity. Without proper measures to bolster society, a country's economic wealth will mean little.
Most people are aware of Malaysia's commendable economic performance post the global financial crisis (GFC). Economic growth has been noteworthy since 2010. The median growth of gross domestic product (GDP), especially, accelerated to 5.6% per annum, matching the pace prior to the crisis. This means the economy has more or less healed from the GFC. By comparison, some of our neighbouring countries grew at a slower rate. For instance, median GDP growth for Singapore and Thailand actually halved post-GFC. Judging by Malaysia's long-term growth trajectory, the target of achieving a per capita income of US$15,000 by 2020 looks realistic at this juncture.
But what is more critical is the trickle effect of the country's economic growth. And this is what is greatly emphasised in 11MP. The increasing focus on inclusiveness to ensure a more equitable society is an essential ingredient to produce greater harmony among Malaysians. This is because income disparity tends to create social ills that have long-term effects on economic prosperity, not to mention political stability.
At the macro level, one can see that the allocation for development expenditure of RM260 billion is slightly higher than the RM230 billion allocated under 10MP. This looks positive as sufficient development expenditure is needed to sustain a certain level of economic growth. However, what is more important is utilisation, which is key to maintaining economic growth momentum. In other words, if the entire allocation for development expenditure is not used, the benefits may not be fully achieved. Based on experience in the past four years, spending was actually lower than budgeted, averaging 92.7% of the total budget allocation.
At the micro level, continuing efforts to address the problems of affordable housing and quality healthcare are steps in the right direction. With home prices escalating over the years and the majority of Malaysian households earning RM5,000 and below per month, owning a house is getting less affordable for many. This is why 11MP gives special attention to the supply of affordable houses. In this regard, the government's plan to build another 606,000 affordable homes should be applauded; however, the speed of implementation may have to be increased as there is persistent upward pressure on home prices.
As for quality healthcare, access to such services is critical, especially for the elderly who may not have proper medical protection. In general, allowing withdrawals from the Employees Provident Fund (EPF) to pay for medical expenses is positive; however, more measures can perhaps be introduced to accord the population ample medical insurance. For instance, EPF withdrawals to purchase basic medical or hospitalisation policies should be seriously considered to help people deal with rising medical costs in their golden age. Since withdrawals are allowed for investment in unit trusts, the same can be done for the purchase of medical insurance, most of which have an element of investment in their policies (investment-linked). Such measures, if allowed, will also help ease the government's burden of providing public health facilities in the future.
The focus on those with relatively low household income (bottom 40%) is also meant to narrow income disparity. Greater efforts to boost the income level of this group are positive for the economy as a whole, especially when the cost of living is rising. It is well known that these households contribute immensely to the economy through their spending as they normally have a higher propensity to consume. Therefore, steps should be taken to ensure they are not left behind in reaping the benefits of the country's economic prosperity.
The greater emphasis on transforming technical vocational education and training is an effort to ensure the country meets the demand for skilled labour and reduces its dependency on foreign workers. The Malaysian education system focuses mainly on academic learning. In the current sophisticated economic era, however, more industry-related skills are required to make our graduates more employable. This will not only enhance the country's productivity but also help reduce unemployment among the younger generation. The effort to promote industry-linked programmes should also be aggressively pursued in other non-technical fields, such as liberal arts, to ensure our graduates are equipped with proper industry skills to be absorbed by different industries. This will, in turn, help improve the income level of younger Malaysian workers.
---
Nor Zahidi Alias is chief economist at Malaysian Rating Corp Bhd. The views expressed are his own.
This article first appeared in Forum, The Edge Malaysia Weekly, on June 8 - 14, 2015.