This article first appeared in Forum, The Edge Malaysia Weekly, on June 3, 2019 - June 09, 2019.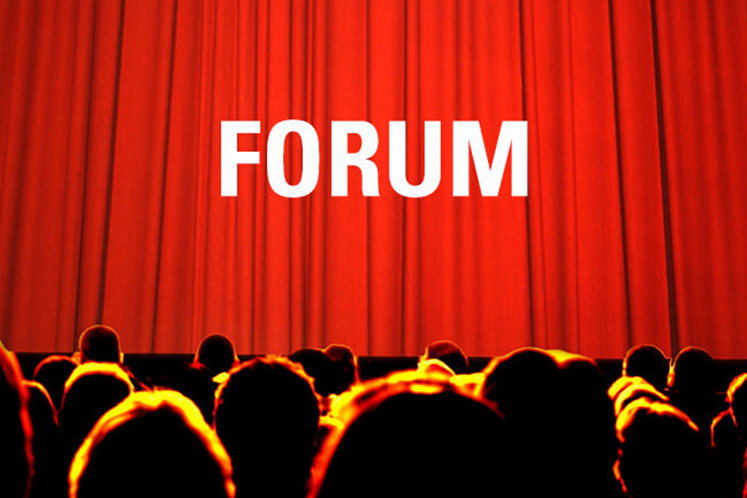 There is no doubt that a developing country such as India faces many challenges and choices when it comes to its energy future. As a significant contributor to the energy market, it is our responsibility to meet the increasing energy demand. Access to energy and its availability to each and every corner of the country is our priority. At the same time, we need to keep an eye on the changing energy landscape and prepare to meet the future needs of our nation.
Indian Oil's strategy is to further entrench its integration and diversification drive, scale up its operations to meet the country's increasing energy demand in a sustainable manner and also expand our operations overseas.
At the core of this is our innovation strategy, and in that area, we are powerful. A couple of months ago, our research and development centre in Faridabad crossed a significant milestone by filing its 1,001th patent. The R&D centre's intellectual property (IP) portfolio consists of 794 active patents, of which 542 were granted abroad and 252 in India. The centre also registered a healthy commercialisation rate for its patents, which is higher than the global average.
We are predominantly a downstream and marketing company, and we foresee reasonably good demand for petroleum products within the country. We are aware of other forms of energy and options for future transport, such as gas-based, EVs or hybrid vehicles.
There are also more efficient engines in the market that may change demand and so we are extremely sensitive to that as well, which is why we continue to innovate both inside and outside  our current portfolio. An example of this came early last year when we successfully launched trials of India's first hydrogen fuel cell bus, with our partner TATA.
Hydrogen is considered the fuel of the future and using fuel cell technology, higher efficiencies can be achieved with water as the only exhaust emission. At our R&D centre, the nation's first hydrogen dispensing and fuel facility, is where vehicles will undergo extensive trials to increase our understanding of fuel cell technology performance for mobility applications.
As a company, we are making a significant investment in building more refining capacity both through brownfield and greenfield expansion. One major project we are involved in is the construction of the Ratnagiri Mega Refinery in Maharashtra, partnering Indian IOCL, Hindustan Petroleum Corp Ltd (HPCL), Bharat Petroleum Corp Ltd (BPCL) and Saudi Aramco & Abu Dhabi National Oil Company (ADNOC).
The refinery will be capable of processing 1.2 million barrels of crude oil per day (60 million metric tons per annum, or MMTPA). It will produce a range of refined petroleum products, including petrol and diesel meeting BS-VI (equivalent to Euro 6) fuel efficiency norms. It will also provide feedstock for the integrated petrochemicals complex, capable of producing about 18 million tonnes of petrochemical products per annum.
In addition to the refinery, cracker and downstream petrochemicals facilities, the project will also include the development of associated facilities, such as logistics, crude oil and product storage terminals and a raw water supply project as well as centralised and shared utilities.
Upon completion, it will be among the world's largest refineries and petrochemical projects, which will help meet India's fast-growing fuel and petrochemical demands.
We are planning to establish a greenfield refinery in southern India through our subsidiary, Chennai Petroleum Corp Ltd (CPCL). These are large refinery projects that will take care of future demands. We are also looking to diversify and create flexible future operations by consolidating and increasing petrochemical integration in all these refineries.
Early last year, we successfully implemented a state-of-the-art octane boosting technology that was developed by our R&D centre with the commissioning of the Octamax Unit at our Mathura Refinery. The breakthrough technology converts C-4 streams from the catalytic cracker and/or naphtha cracker units to high-octane gasoline blending stream, thereby enabling compliance with stringent fuel quality standards.
Octamax is an excellent example of the "Made in India" spirit where all activities, from concept to the development of technology, preparation of basic design engineering package, and the building and commissioning of the unit, were accomplished through the indigenous efforts of Indian Oil scientists and engineers.
Gas is becoming increasingly important in India and has a significant role to play as a fuel for cooking and heating as well as transport. The country is moving in a big way towards a gas-based economy, and a lot of gas infrastructure is currently being built. On this front, we have recently commissioned a five million tonne LNG terminal in southern India.
The Ennore Terminal is the first LNG terminal on the east coast of South India, located in Tamil Nadu, which is an untapped natural gas market. To supply natural gas to consumers, we are laying a 1,244km-long pipeline through several cities on the way to Ramanathapuram and a separate line to Bengaluru via Hosur.
Natural gas from the terminal would spur the development of upcoming city gas distribution (CDG) networks that will supply piped natural gas to households, compressed natural gas (CNG) for motor vehicles and clean fuel requirements for commercial establishments and industries.
While natural gas will move forward significantly, India is still 50% dependent on imports for its gas requirement. Bio-CNG contains more than 90% methane gas and compares well with natural gas in its composition and energy potential. Although natural gas is a fossil fuel, bio-CNG is a renewable form of energy, which is obtained from food and agricultural residue.
This is a fascinating area and one that we are actively pursuing. We have developed our own technology that can deliver rich methane production from bio-waste, which has close to 85% methane before purification: When we purify it, we are able to achieve 95% purity. The government has also come out with a robust policy to support bio-gas production and usage.
The DBT-IOC Centre for Advanced Bio-energy Research is jointly funded by us and the Department of Biotechnology (DBT), the Ministry of Science and Technology and the government of India. The centre is committed to advance bio-energy research in addressing second and third generation bio-fuel. Together, we constructed a 100-litre reactor that can sequester about 10kg/day of CO2 at our Faridabad R&D centre, which is the world's first pilot facility. The technology for this was widely recognised.
This novel third generation bio-fuel technology has demonstrated the tremendous potential of CO2 sequestration/carbon recycling. It is expected to create a platform that can produce sustainable food and fuels economically and on a commercial scale. This disruptive technology is expected to give us a distinct lead over the competition in not only reducing carbon emissions but  also producing high-value products, such as DHA and bio-diesel.
We plan to put up commercial plants at suitable refinery locations where pure CO2 is available from the Mono Ethyl Glycol/2G ethanol fermentation units and hydrogen from refineries, once the pilot scale is a proven success.
What pleases me is that we developed a lot of our own indigenous technologies and have continued to do so for deployment in our own refineries, especially when we are upgrading to Euro VI/BS VI fuel quality. This culture of innovation will stand Indian Oil in good stead for the transition to a new energy future while maintaining our optimum efficiency in our core hydrocarbon businesses.
---
Sanjiv Singh is the chairman of Indian Oil Corp Ltd. He will be addressing the new energy future as part of the CEO Strategic Dialogue panel with Tan Sri Wan Zulkiflee Wan Ariffin, president and group CEO of Petronas, Chansin Treenuchagron, president and CEO of PTT and Russell Hardy, CEO of Vitol, at the 20th Asia Oil & Gas Conference (AOGC) in Kuala Lumpur on June 23 to 25.