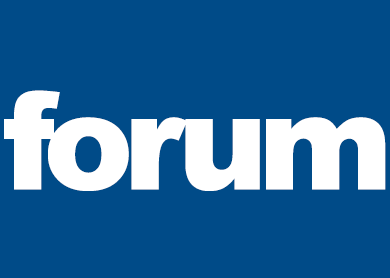 INVESTORS have focused of late on liquidity and policy issues such as when the US Federal Reserve might start normalising interest rates or how much stimulus China's policymakers are likely to announce. However, political issues have a habit of intruding into markets every now and then, so it might be worth taking note of some ­potential political developments that could affect markets.
South China Seas disputes: Not likely to escalate
Rival claims over swathes of the strategically important and mineral-rich South China Sea continue to result in occasional tensions. Asean's efforts to work out a Code of Conduct with China so as to limit the risks of escalation have not gone anywhere. More recently, there have been reports that China is reclaiming land around rocks and shoals it occupies with a view to building military faci­lities to project air and naval power right into the heart of Southeast Asia, a move that has rattled many countries that are not directly involved in the territorial claims. ­Occasional incidents where Chinese naval vessels are ­accused of intimidating Philippine or Vietnamese ships in disputed waters have helped to keep tempers short.
However, it is fair to say that the main disputants have dialled back on aggressive measures in recent months. The region is of interest to several powers such as the US and Japan, which helps to provide a balance against China. On its part, China has realised that it is not in its broader interests to risk a conflict by pushing its claims too hard — after all, the last thing it wants is to see Vietnam or the Philippines turn to the US and Japan for military help. The other disputants know they are not in a position to challenge a powerful China that will become ever stronger over time and that their relationship with China goes beyond claims over tiny shoals and rocks to embrace mutually beneficial economic relations as well.
In fact, one might even argue that Southeast Asia could stand to gain from the dispute so long as it is contained. The US is keen to engage with the region through such initiatives as the Trans-Pacific Partnership, which looks increasingly likely to take shape soon. If the TPP is completed, countries such as ­Malaysia, Vietnam, Brunei and Singapore will gain access to a massive market of 800 million people and about US$23 trillion worth of annual economic activity. Similarly, Japan is strengthening its ties with Southeast Asia because, like the latter, it too has territorial disputes with China. As a result, Japan is shifting considerable foreign investment away from China to Southeast Asian countries such as Vietnam. So long as several major powers are checking and balancing each other, the smaller nations of Southeast Asia could stand to gain more leverage while avoiding an outright conflict.
But North Korea could still be a flash point
Recent media reports suggest that North ­Korea's offensive nuclear capacity might be much greater than thought. It has been reported that Chinese officials briefed their American counterparts about North Korea's stockpile of warheads having reached 20, with that number set to double by next year. Worse still, some fear that North Korea has also developed the capacity to mount nuclear warheads on missiles that could reach the west coast of the US, directly threatening the American mainland.
If this information is confirmed, the threat to the US will become more immediate and direct than the Obama administration had ­assumed. South Korea and ­Japan will also be extremely concerned. The fact that China, North Korea's only remaining ally, conveyed this information to the US could suggest that even China is becoming warier of North Korea. The one thing that China, Japan and South Korea can agree on is that a nuclear-armed North Korea that is becoming more militarily sophisticated is not desirable. It is hard to imagine that the Americans can continue with business as usual given the higher threat level — the US is bound to take counter measures against North Korea, which will raise tensions in the region.
Thailand: How long can the military government's honeymoon last?
Thailand is now in the 10th year of its political crisis, a crisis marked by two military coups, bouts of violence in the heart of Bangkok and protests that have occasionally crippled governments. The two fundamental issues at the heart of this crisis — the nature of Thai democracy and concerns over royal succession — have not been resolved. The initial reaction to the coup in May last year was one of relief as Thais had tired of the constant disruption and the damage done to business. However, almost a year since the coup, there is a growing sense of discomfort. The economy remains in the doldrums as businesses and consumers need much greater clarity on these fundamental issues before being confident enough to spend. Fiscal disbursements that could boost demand have been slow ­despite the promise of a decisive military-led government. Harsh crackdowns on dissent have not helped while the interim government's proposals for a new constitution are also drawing fire as many, including groups that initially welcomed the military coup, find the proposals too restrictive of freedoms. In the middle of all this, the declining health of both the King and Queen has added to the sense of unease.
Without a major initiative to encourage reconciliation, it would not surprise us if another bout of political tensions erupted.
Do we need to worry about Malaysia?
Former prime minister Tun Dr ­Mahathir Mohamad's recent attacks on Prime Minister Datuk Seri Najib Razak have set tongues wagging about a power struggle within Malaysia's dominant Umno party. Najib's opponents have used allegations that first surfaced in social media about possible financial malfeasance in 1Malaysia Development Bhd (1MDB), a state enterprise chaired by Najib himself, to cast him in a bad light. As a result, some senior Umno leaders have also gingerly questioned the goings-on in 1MDB. Some have interpreted statements by Deputy Prime Minister Tan Sri Muhyiddin Yassin who is also deputy president of Umno, one of the three elected vice-presidents of Umno and a clutch of retired senior leaders as suggesting a gradual loss of confidence in Najib.
Beyond 1MDB, the mood in Malaysia is a nervous one. Religious feelings have been aroused as a result of a number of developments. Pas, the Islamic party, is seeking to introduce hudud (Islamic law) in Kelantan while a recent protest by Muslims outside a church has also made many concerned about growing intolerance. The introduction of the Goods and Services Tax, a bold policy move by the government that will help strengthen the fiscal position over time, has been unpopular as it has raised the cost of living.
However, it is certainly too early to count Najib out. He is a formidable political leader with a wide power base built over close to 40 years in politics. He continues to retain the support of a solid majority of key power brokers within his party as well as important constituencies within the country.
There are also intensive efforts to clean up the finances at 1MDB, with people in the know suggesting that the company can be salvaged at a relatively modest cost to the exchequer. After Najib's predecessor, Tun Abdullah Ahmad Badawi, was pressured to step down in 2009 following criticisms from Mahathir, some Umno members are not keen to see yet another prime minister turfed out so unceremoniously. The odds are that, so long as there are no further damaging revelations or scandals, Najib will survive as prime minister.
 
Elections and possible leadership changes around the region
Over the next 11/2 years, the region will also see some potential leadership changes:
• Myanmar is set to hold a general election by the end of this year, but it needs to ­resolve important differences between the pro-­military leaders now in power and the democratic forces led by long-time opposition leader Aung San Suu Kyi. Our view is that a compromise is likely soon that will accommodate the interests of both sides and will then allow elections to be held peacefully and in a way that will further ­Myanmar's transition to democracy.
• Vietnam will hold a party congress early in 2016 to select a new leadership team. There is some degree of jockeying for position currently, which some say is punchier than in past years. However, the Communist Party of Vietnam has generally shown an ability to manage contests over ideas and personalities. Once the party congress is over, we are likely to see another push for market reform.
• The Philippines will see a new president elected in May 2016, with the polls suggesting that vice-president Jejomar Binay is the frontrunner. The coming year is likely to be dominated by the election, with key reforms and major economic initiatives unlikely and President Benigno Aquino increasingly a lame duck, unfortunately. Binay's opponents are mobilising all their resources to prevent him from winning, with many ­rallying around Senator Grace Po, a younger and highly popular leader, so there is still considerable uncertainty as to who will lead the Philippines after Aquino.
The bottom line: Political events will have an important effect on the investment climate over the coming year and a half.
---
Manu Bhaskaran is a partner and head of ­economic research at Centennial Group Inc, an economics consultancy
This article first appeared in Forum, The Edge Malaysia Weekly, on May 4 - 10, 2015.