This article first appeared in Forum, The Edge Malaysia Weekly, on December 17, 2018 - December 23, 2018.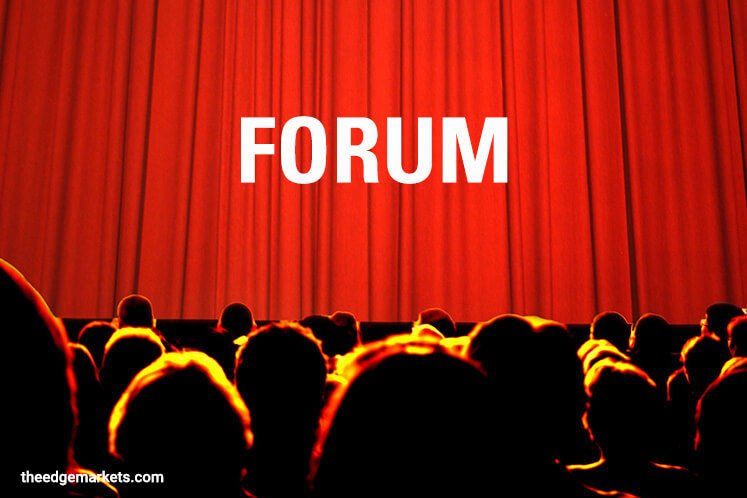 The Malaysian Anti–Corruption Commission (Amendment Act) 2018 (Act 1567) received Royal Assent on April 27, 2018, and was gazetted on May 4. This Act is expected to come into operation in June 2020, when the minister in charge will publish a notification in the gazette. The government is expected to launch the promulgation of guidelines related to the coming into force of the law in the near future.
A new offence has been stipulated under S.17A of Act 1567 and the scope of commission of an offence under the MACC legislation greatly enlarged.
Although existing laws proscribe as offence to both giver and recipient (See S.17 of MACC Act), there is now a specified offence that may be committed by a commercial organisation. The penalties can be devastating for offending organisations and or their officers and employees as "on conviction [the convicted offender will be] liable to a fine of not less than 10 times the sum or value of the gratification or one million ringgit, whichever is higher, or to imprisonment for a term not exceeding 20 years or both."
So, this is an exception to the old judicial maxim that a corporation has no soul to be damned nor a body to be jailed in that the law pierces any corporate veil and fastens liability on officers or persons associated with the bribery.
The common law background to this was that, in respect to corporations, there were difficulties holding directors or officers liable for criminal offences or regulatory penalties.
The law now expressly states that a commercial organisation commits an offence if a person associated with such an organisation "corruptly" gives, agrees to give, promises or offers to any person any gratification whether for the benefit of that person or another person with intent: (a) to obtain or retain business for the commercial organisation; or (b) to obtain or retain an advantage in the conduct of business for the commercial organisation.
Commercial organisations include corporations incorporated under the Companies Act (2016) foreign companies, partnerships, whether under the Partnership Act 1961 or Limited Liability Partnerships Act 2012 that carry on a business in Malaysia and elsewhere and a partnership, wherever formed, that carries on a business or part of a business in Malaysia.
The law fastens a personal liability upon a potential host of persons who are officers and who is a person associated with the commercial organisation. It specifically has a provision that if an offence is committed by such a commercial organisation, a person who is its director, controller, officer or partner, or who is concerned in the management of its affairs at the time of the commission of the offence, is deemed to have committed that offence unless he is able to prove that when the offence was committed, he did not consent or connive with such a commission.
He must also prove that he had exercised due diligence to prevent the commission of the offence as he ought to have exercised having regard to the nature of his function in that capacity and to the circumstance.
The law, therefore, does not only lay down a prohibition but also positive duties, that is whether he has exercised due diligence in preventing the commission of the offence.
As to what such positive duty entails so as to provide adequate rebuttal of presumption of guilt, it is very important. In case of alleged corrupt acts by a commercial organisation, the ordinary adage that a person is presumed innocent until proven guilty is abridged. The burden of proving beyond a reasonable doubt remains with the prosecution while the onus of rebutting the deeming provision shifts. It is my view that this onus will be discharged on balance of probabilities.
So, all directors, be they executive or non–executive or shadow controllers with their nominees, and officers (would include company secretary, finance officers), including persons "concerned in the management of the commercial organisations", are caught in the legislative net.
A further reach of the law is that the corrupt acts of "a person associated with the commercial organisation" is equally attributed to the commercial organisation. So contractors, suppliers and or professionals would be caught in the legislative reach.
One "safe haven" provision in the new law that is of deep significance is s.17(A) (4), which provides a defence for the commercial organisation "to prove that the commercial organisation had in place adequate procedures".
In another article, I will examine what could constitute "adequate procedures" that could provide a defence in a prosecution. The government has circulated to the Malaysian business community a draft set of guidelines, which businesses and professional service providers ought to take heed of and implement to forestall or mitigate exposure to commission of the new offence.
All commercial organisations should take proper compliance advice to lay down procedures and processes that will accord the officers and persons associated with the organisation a first line and substantive answers to any prosecution. Directors and employees should take practical steps to implement the guidelines as may be suited to their organisations.
Philip Koh Tong Ngee is advocate and solicitor, High Court of Malaya.
Save by subscribing to us for your print and/or digital copy.
P/S: The Edge is also available on Apple's AppStore and Androids' Google Play.