This article first appeared in Forum, The Edge Malaysia Weekly, on January 24, 2022 - January 30, 2022.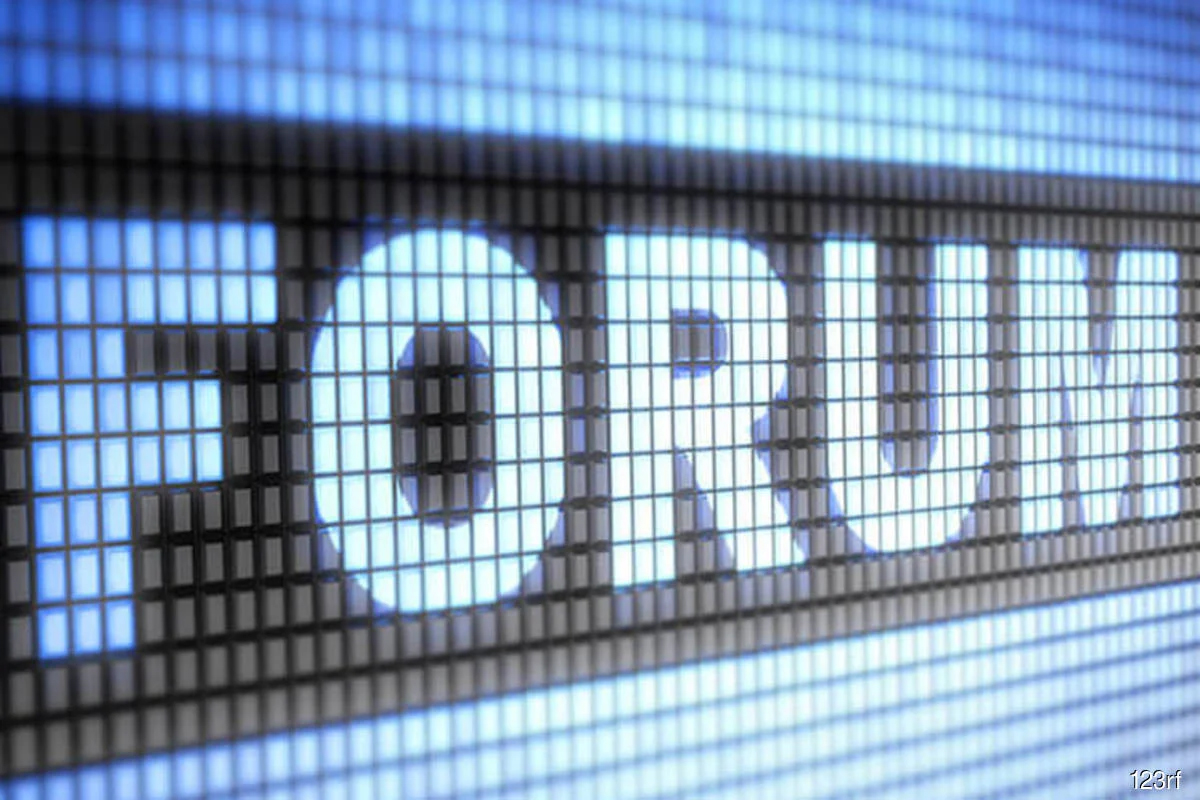 As world leaders gathered for the 2021 UN Climate Change Conference (COP26) last November, hopes were high for significant breakthroughs over a wide range of climate objectives.
At a bare minimum, countries had to reaffirm their commitments through enhanced nationally determined contributions (NDCs) and other pledges to meet the Paris Agreement's goal of limiting surface temperature increases to 2°C above pre-industrial levels by 2100.
Most nations did just about enough. If COP26 pledges are met, the world will be set for an increase of between 1.8°C and 2.4°C in average surface temperature by the end of the century. Malaysia forwarded its most detailed NDC to date, enhancing both the magnitude and scope of emissions reduction targets.
For the first time, the country recognised and called for the addressing of the threat posed by fossil fuels, notably through "phasing down" of coal, which currently meets more than half our energy needs. Recognising the disproportionate impact of coal on national emissions, it also announced that it would stop building coal plants.
Other declarations made in Glasgow, including the Global Methane Pledge, aim to cut methane pollution by 30% by 2030. Meanwhile, the Glasgow Leaders' Declaration on Forest and Land Use, with more than 100 nations as signatories, limits deforestation.
The Global Forest Finance Pledge will assist in protecting and restoring forests. And in contrast with the state of climate finance for the Global South, the Adaptation Fund received a record sum of more than US$350 million (RM1.47 billion) to fund adaptation measures and projects for the most vulnerable. These COP26 pledges represent important progress in the international response to climate change.
Progress was also made on Article 6 of the Paris Agreement, governing voluntary carbon markets and international carbon-credit transfers. There was a final agreement on rules for internationally transferred mitigation outcomes (ITMOs), which could be used as a tool for developed nations to support and enhance climate action and ambition across the Global South in an almost quid pro quo manner.
Article 6.4 establishes a framework to trade carbon credits. The establishment of the Article 6 rule book should enable emissions reductions at the lowest cost and, in theory, benefit the Global South in terms of financial and technical support from the developed world.
A wide range of international cooperation between the Global North and South through Article 6 mechanisms are summarised in a 2020 study conducted by Climate Focus and Perspectives Climate Group.
Another element of Article 6 that saw progress during COP26 was the issue of "double counting" of emissions reductions. This is pertinent to Malaysia, with significant forest cover, renewable energy potential through solar and biofuels, as a trading nation and its plans to implement carbon-pricing mechanisms domestically.
If the federal government, state governments and businesses are involved in the sale of carbon credits, we must ensure that these reductions are not reflected in our green hydrogen catapult inventory or in corporate emissions reporting processes.
Double counting, by some estimates, is already a significant issue domestically. While Malaysia may now find itself in a stronger position to attract foreign investment in low-carbon projects and technologies, especially as progress is made in the domestic emissions trading scheme, it must not underestimate the true, long-term economic value of its carbon sinks, particularly as carbon prices worldwide do not internalise the full external costs of emissions.
Nonetheless, for the Global South, Article 6 may turn out to be one of the potential saving graces of an otherwise disappointing COP. While the updated NDCs represent progress in the goal of limiting global warming, they do not go far enough.
The Intergovernmental Panel on Climate Change (IPCC) previously highlighted the devastation that would accompany warming of 1.5°C, particularly in the most climate-vulnerable nations. Even if COP26 pledges are met, this mark will be overshot. In terms of climate finance, the developing world will have to wait until 2022 or 2023 to attain the financial aid, amounting to US$100 billion, annually pledged in Copenhagen in 2009 to assist less wealthy nations in their adaptation and mitigation objectives.
A mooted "Glasgow Loss and Damage Facility", which could have compensated vulnerable communities in climate-vulnerable regions, was vetoed. While these fiscal challenges are made trickier by Covid-19, the Global South needs both financial and technical assistance to mitigate climate change and adapt to its consequences. For this reason, climate finance for the developing world will remain a significant point of discussion (or even contention) at COP27 in Egypt this year.
Meanwhile, the increase in Malaysia's climate ambition and its appetite for climate policies means that it has its work cut out to meet its COP26 obligations and broader objectives. The country's commitments are led by its NDC, with the latest calls for a 45% reduction in emissions intensity of GDP by 2030.
Beyond this, Malaysia announced its intention to reach carbon neutrality by "as early as" 2050, its commitment to carbon pricing and the development of a national plan for climate-change adaptation and is in the process of updating its climate change policy. The government is also finalising plans for a host of low-carbon development strategies across many sectors covering numerous activities, including electricity and energy, transport, waste, forestry, land use and urban development.
Attention must now turn from declarations to the long process of planning, implementation, monitoring and enforcement of our policies.
If details underpinning the low-energy transitions are addressed in the Renewable Energy Transition Road Map 2035, Low-Carbon Mobility Blueprint and other policies and strategies as part of the Long-Term Low Emissions Development Strategies (LT-LEDS), one of the key items on Malaysia's post-COP26 climate agenda should be to enhance its preparedness and enabling framework for carbon pricing.
Carbon pricing can be used to support Malaysia's climate ambitions outlined in its sectoral low-carbon policies and road maps. A carbon-pricing mechanism can also act as a source of financing for climate-related initiatives while the country builds its technical and technological capacities for low-carbon development and climate resilience.
A chief component of this would be to conduct studies on the feasibility of various carbon-pricing mechanisms, assessing and taking steps to improve our readiness to implement such a mechanism. This would entail analysing and enhancing emissions monitoring, reporting and verification that would form the backbone of any proposed carbon-pricing scheme — including Scope 3 emissions (that are the result of activities of assets not owned by the reporting organisation), which are the trickiest to calculate and address, given the financial and technical limitations in the downstream supply chains, and various other aspects of the policy's design and implementation processes.
Carbon pricing is only one component of the solution to climate change, a fact Malaysia is cognisant of, judging by its various policies, road maps and strategies for low-carbon development.
An updated National Policy on Climate Change, in the drafting process, should lay out the broader landscape of policies and other documents with climate change-related elements across the various sectors. It will highlight the key actions to ensure that carbon pricing works seamlessly alongside command-and-control regulations and economic instruments to support Malaysia's LT-LEDS and that emissions reductions are realised economically, with mechanisms to support climate-change adaptation and preparedness.
Indeed, new economic instruments could be introduced to enhance the existing ones and remove perverse incentives — such as fossil fuel subsidies — to stimulate our climate resilience efforts.
Ultimately, and pragmatically, the chasm between Malaysia's reality and its expressed climate ambitions is wide. Six years on from COP21 and the Paris Agreement, the country's emissions continue to grow and its reliance on fossil fuels shows no signs of abating.
But Glasgow, where Malaysia reaffirmed its climate ambitions internationally, may prove to be a domestic silver lining in what was otherwise a mixed COP26 for the Global South. Now that the fanfare that accompanied COP26 is behind us, the real work must begin on the implementation of the country's climate agenda.
---
Darshan Joshi is an analyst at the Institute of Strategic and International Studies (ISIS) Malaysia. This article is part of a series of outputs in a collaboration between ISIS Malaysia and The Asia Foundation, which are conducting joint assessments of the drivers and constraints of climate ambition in Malaysia.