This article first appeared in Forum, The Edge Malaysia Weekly, on June 27, 2022 - July 03, 2022.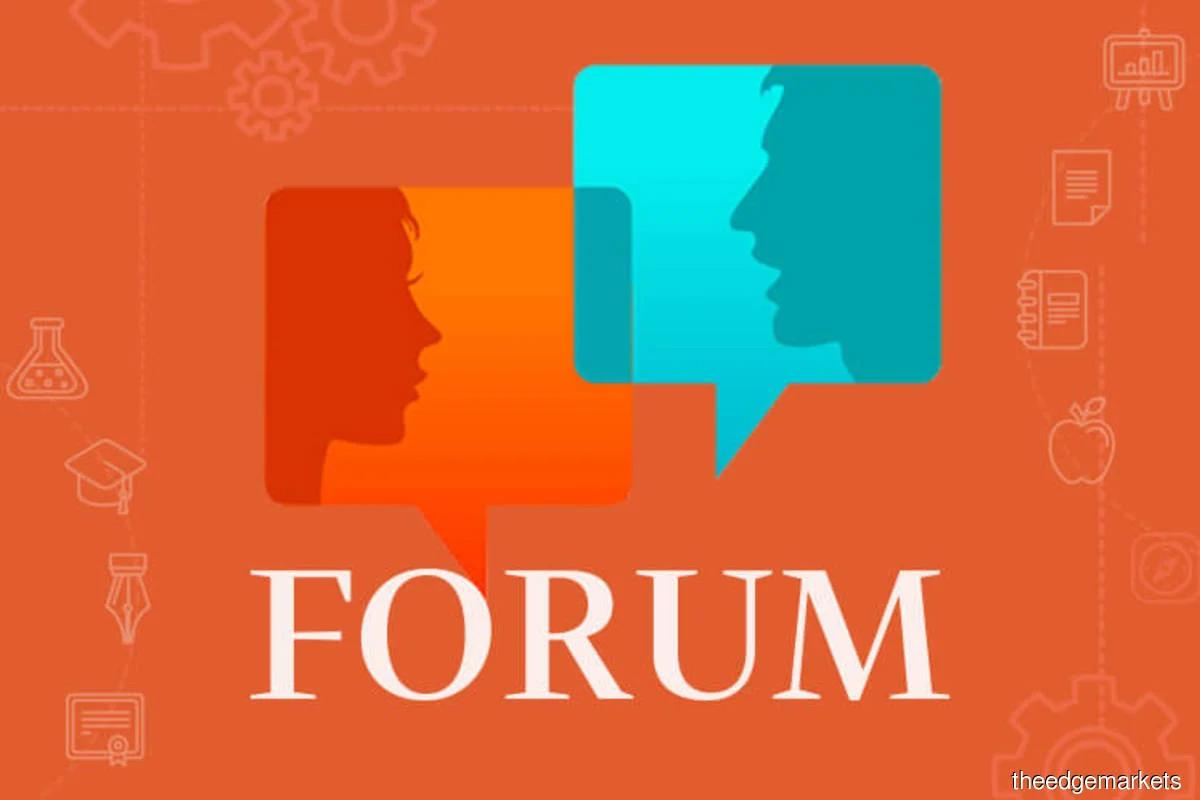 The gender and diversity agenda has been more hotly discussed today than at any other time in history. Yet, there is still much catching up to do — for the under-considered and unheard voices of the world — whether in terms of policy, corporate decisions, innovation and technology as well as culture.
Where there has been a lack of inclusivity, even the most well-intended solutions could backfire.
Take for example artificial intelligence. Despite great strides in AI technology, a lack of inclusivity in the development of its various uses has caused widespread and embarrassing problems, especially in the areas of voice and facial recognition, even a decade after it was first introduced.
According to an article in tech news portal, TechMonitor, Google's own voice recognition software is 70% more likely to recognise a male's voice over a female's. Autoblog.com reported that women are having a tougher time than men with speech recognition technology in cars. A Harvard Business Review article concurred that voice recognition still has problems with different accents and that in facial recognition technology, white women are misclassified as men 19% of the time. These errors increase to 35% for non-white women.
Shawn Tan, CEO of Skymind Global Ventures (an AI ecosystem builder) remarked that without diversity, technological advancements will not meet the requirements of both men and women.
It makes sense, and plenty of dollars too
Not too long ago, Melinda Gates famously pointed out that companies with financial blind spots related to diversity are missing opportunities and are just leaving money on the table. Her thinking follows undisputed evidence that diversity, equity and inclusion are good for business. Numerous research and data support this. McKinsey's latest analysis, "Diversity Wins" (2020), among many other similar studies, reveals that where businesses were gender, ethnically and culturally diverse, they outperformed less diverse entities in terms of profitability.
The US Chamber of Commerce also found diverse teams to be more adept at problem solving, decision-making and innovating. Another powerful advantage? They rate highly on employee engagement and customer brand loyalty.
According to the World Bank, more women in Malaysia's workforce could cause income per capita to jump by 26.2%. That is an average annual income gain of RM9,400 for each Malaysian, making women's involvement in economic activity one of the most promising avenues for the country's future development.
Unfortunately, women's average earnings are significantly lower than men's for almost all major occupational and educational groups, the report showed.
Even more surprising is that Malaysia's female labour force participation rate is disproportionate compared with other Asean countries. In 2019, women represented only 39% of the labour force and men made up the remaining 61%. In the same year, 79% of Vietnamese women and 53.92% of Indonesian women made up their countries' labour forces.
Sixty per cent of women who did not participate in Malaysia's labour force in 2018 cited housework, child and elderly care as the main reasons. If we want to engage these women in economic activity, there needs to be consideration for their strong social value of caring for the children and elderly.
Change is in the air
After more than eight years of working in Malaysia in areas related to its transformation agenda, and of inclusivity, I have seen companies go from one woman on their board to more than 50% women on boards. In fact, there was a 28% increase in female CEOs in Malaysia in 2019.
At 38%, this exceeds the Malaysian government's target of 30% women on boards of public-listed companies and is the highest percentage of women holding CEO and managing director positions ever recorded. There has also been an increase in women chief financial officers, chief operations officers and chief information officers in corporations.
What we have definitely seen is that the question is no longer "Why do we need more women at the top?" but "How do we do it?", "How do we ensure we get more women into key positions, make sure it's still merit-based and make it sustainable?"
The pandemic too has played a role in how companies are re-assessing what the workspace looks like. Women, and men, are no longer confined to traditional approaches to work, giving opportunity to new types of work arrangements that could be more appealing to women and other diversity groups. The changes we are undergoing now, if leveraged correctly, can give rise to more inclusive workplaces.
In fact, 96% of Malaysian businesses are already implementing long-term virtual and flexible working (44%), promoting work/life balance and flexibility for employees (41%) and creating an environment where everyone can contribute their ideas, issues and questions (40%).
While more companies recognise the value of inclusion, some businesses are also feeling the external pressure from customers, regulators, suppliers and investors to achieve and truly leverage the power of gender equity.
Resistance, therefore, is futile, as even policy is changing. In the tabling of Budget 2022, Finance Minister Tengku Datuk Seri Zafrul Abdul Aziz said it will be compulsory for all major companies to have one female director on their board by September 2022, and for all other listed companies by January 2023.
Move quickly, win with diversity
In the early 1970s, Coca-Cola released a groundbreaking commercial featuring young adults from all around the world singing "I'd like to Buy the World a Coke". It was the first time an ad showed that people from different races and ethnicities had some things in common: Coca-Cola and world peace.
Then in the early 1990s, Anita Roddick, founder of The Body Shop proved she was a woman far ahead of her time. She pioneered community fair trade and sought to weave her passion for the planet in her business, saying, "Business shapes the world. It is capable of changing society in almost any way you can imagine." Later the bath and body brand also brought to fore conversations about body acceptance.
Corporations that have dared to go against the flow have broken new ground, inspired other brands to follow suit and inadvertently opened up new markets.
Around 2017, L'Oréal decided to unravel the beauty industry's obsession with youth. It carried out a survey of women over 55 years of age and found that 87% felt unrepresented in advertising and 81% felt unacknowledged by retailers.
The brand engaged Helen Mirren and Jane Fonda, then aged 72 and 79 respectively, as its ambassadors, turning the conversation about prevalent standards of beauty. The campaign eventually teamed up with Vogue magazine and continued to promote the idea that women are beautiful at every stage of their lives. L'Oréal also launched a new line specifically for mature skin.
In these same ways, business leaders need to champion the cause of diversity, equity and inclusion where a wide range of voices and needs are listened to. Today, apart from profit, the steps corporations take to be more inclusive and diverse will have far-reaching impacts on how society also embraces gender and diversity issues and shapes a more inclusive future for everyone.
When McKinsey followed the trajectories of hundreds of companies in their dataset since 2014, they found that the most profitable were those that adopted systematic, business-led approaches to inclusion and diversity. And companies with more ethnic and culturally diverse employees outperformed those that were least diverse, by 36% — as published in its "Diversity Wins" report.
Now more than ever, we need to bring all of our talent to the table, to be more inclusive in terms of gender, race, age and socioeconomic backgrounds, to harness the best minds for ideas and solutions to our varied problems. Diversity also encourages a wider range of thinking and perspectives to help businesses better analyse and navigate the ever-changing global business landscape.
In short, the more inclusive we become, the more innovative we become to address the pertinent global challenges we, and the next generation, will undoubtedly face.
---
Dr Marcella Lucas is a Merdeka Award 2022 selection committee member. She is an innovation, strategy and leadership consultant. Lucas was recruited by the Malaysian government in 2014 to support its national transformation efforts. She is trained and certified as a Blue Ocean Strategy practitioner. Lucas obtained her PhD in neuroscience from Dartmouth College, the US, and a BSc in biochemistry from the University of Bath, UK, and is from the Netherlands.