This article first appeared in Forum, The Edge Malaysia Weekly, on November 5, 2018 - November 11, 2018.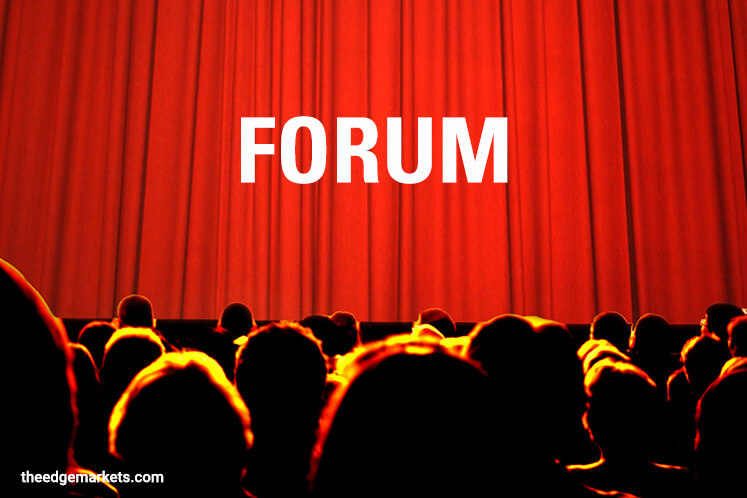 Many in Pakatan Harapan (PH), including Tun Dr Mahathir Mohamad and supporters of the new PH government, have voiced their preference or prediction for the implosion of Umno and Barisan Nasional (BN).
Such predictions have followed the departure from Umno and BN of key leaders like Datuk Seri Mustapa Mohamed — who recently joined Parti Pribumi Bersatu Malaysia, a component party of the PH coalition — or disputes among the component parties of BN like that between Umno and MCA over the presumed alliance of Umno and Islamic party PAS. Although such preferences and predictions are understand-
able, from a partisan perspective, it would not be in the interest of democratic development in this country.
This column argues that a strong democracy requires healthy competition for state power. With vast experience in government, a reformed and revitalised BN that is inclusive can provide the competition and help prevent PH from going the way of BN. Therefore, BN should be strengthened, not abandoned.
The ongoing turmoil within Umno following the arrest of its president, Datuk Seri Dr Ahmad Zahid Hamidi, on charges of criminal breach of trust and money laundering may pose a challenge, with some predicting an end to Umno and some accusing the PH government of political revenge. The controversies aside, the party's troubles could be viewed as an opportunity to revive the party by bringing about change in its leadership and ideology.
The fresh BN must then commit itself to the idea of a New Malaysia. But what does a New Malaysia mean? Although frequently used, there does not appear to be a clear articulation of what it stands for.
From campaign statements, the PH election manifesto, aspirations in civil society and the new government's policies, it is possible to infer the following as the key elements of a New Malaysia: basic goals like instituting/changing systems and institutions to rid the Malaysian state of corruption, embracing the idea of a multiracial and multireligious Malaysia in which all citizens are equal, a loose federation based on the Malaysia Agreement 1963 that allows multiple identities and devolution of power to state and district levels, limited government, rule of law, effective governance and inclusiveness.
Although Malaysians may differ on how these and similar ideals are to be realised, it is important for the rejuvenated BN to embrace the idea and objectives of a New Malaysia.
Why must the BN embrace the objectives of a New Malaysia? Most importantly, despite being in the opposition, the coalition can contribute to political stability and development in the country as it did by accepting the victory of the PH coalition in 14th general election. Second, by embracing the idea and objectives of New Malaysia, BN can avoid "all or nothing" election battles and association with its old scandal-tainted self. Distinguishing itself from its previous form, BN can legitimate itself
as a contemporary political force. Its policy articulations on how a New Malaysia is to be realised will be taken more seriously. In sum, such acceptance will create the basis for new politics in the country.
BN can and must differentiate itself from the PH government by emphasising alternative ways on how a New Malaysia is to come to fruition. On nation-making, for example, BN should commit itself to a multiracial and multireligious Malaysia in which all citizens are equal but may articulate an alternative
approach based on its more traditional communal politics approach or on novel ways and methods.
For example, MCA deputy president Datuk Seri Wee Ka Siong has stressed that the party must remain Chinese-based but it must also look after the welfare and interest of all Malaysians. To that end, he has suggested involving non-Chinese in MCA decision-making committees.
There may be other possibilities and suggestions as well. Likewise, the new BN must commit itself to corruption-free governance, flexible federalism and limited government but it may differ on how these are to be implemented. BN should not stop at articulating alternative methods but should also advance other objectives to constitute a new vision and direction for the country.
For example, the new BN may differ on economic objectives and how they are to be achieved. The key is that BN is committed to the idea of a New Malaysia and seeks to contribute to realising those ideals in ways that are different from the PH coalition and articulates a new vision and direction for the country.
By being a committed and inclusive opposition party, BN can find its way back to being a legitimate force in Malaysian politics. Thus, instead of abandoning ship or "calling it quits", BN component party leaders must deliberate on new objectives and methods to revitalise their parties. Being in the opposition is a good time to reflect on and draw up plans to recharge the party rather than engage in futile speculation of returning to power if PH collapses or through a unity government.
Structural changes to the BN constitution are also essential. Umno's dominant position must be renegotiated to provide greater independence and leeway for component parties. This should allow the rejuvenation of partners like MCA and MIC, which has been virtually decimated. Negotiating a new platform and restructuring the terms of alliance with the component parties would attract newcomers as well.
In sum, BN should break with the past decisively and contest upcoming elections based on a new platform. That will stop the drift and provide an acceptable alternative to the voting public.
In the process, democracy in Malaysia will be strengthened and the country will become a beacon of hope in political development for many others in Asia and the world. Political development is crucial and has lagged economic development in the region. Malaysia can help set this right through example.
---
Datuk Dr Muthiah Alagappa is distinguished scholar in residence in American University, Washington DC. He will concurrently be visiting professor in Universiti Malaya from January 2019.
Save by subscribing to us for your print and/or digital copy.
P/S: The Edge is also available on Apple's AppStore and Androids' Google Play.