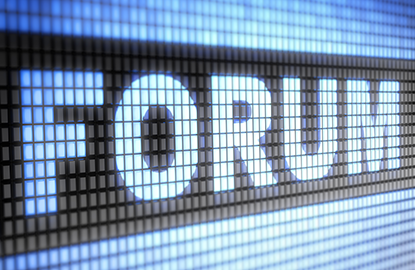 This article first appeared in The Edge Malaysia Weekly, on April 18 - 24, 2016.
Crowdfunding is an awakening force in fundraising for micro businesses, start-ups, social causes and social development. Designed for the collection of many small contributions via a website, crowdfunding has proved to be the lifeline of many. It presents bite-sized investment opportunities for the small investor who is willing to invest a modest sum in return for a reward.
Crowdfunding is nothing new. It has been around for years but has been referred to in different terms and done on different platforms. Some examples: interest schemes in arowana fish farming in Malaysia and investment schemes in overseas properties through companies such as Jardin Smith International and Walton International.
A true example of crowdfunding in the 21st century was that of American jazz musician, Maria Schneider, who raised about US$130,000 to finance the production of her album Concert in the Garden via ArtistShare, a website for musicians to source donations from fans to produce digital recordings or organise concerts. Her successful campaign led to the birth of many reward-based crowdfunding platforms such as Kickstarter and Indiegogo.
This alternative and revolutionary channel of raising capital has indeed helped those who have been turned away by financial institutions because of their inability to meet lending criteria. Now with the growing phenomenon of crowdfunding, small enterprises, small and medium enterprises (SMEs) and start-ups will not have to pin their hopes solely on government grants, angel investors or venture capitalists when the bank route fails.
Studies done by the Asian Development Bank reveal that only 18.7% of all bank loans in Southeast Asia are granted to SMEs, a dwindling trend since the financial crisis in 2009. ADB also reported that a whopping nine million small businesses have limited access to financing. In the event that these nine million SMEs jump on to the crowdfunding bandwagon, imagine the waves they will make in the crowdfunding industry and their countries' economic growth.
Crowdfunding is certainly a realistic solution to the financial woes of SMEs and entrepreneurs, helping them to start a venture or expand their business. Ultimately, they will contribute to the country's GDP growth.
Crowdfunding is a game changer in the financial world as it democratises finance. Money lending is no longer the sole purview of financial institutions. The progress of financial technology (fintech), the increasing penetration of mobile devices and big data, the growing popularity of social networks and the ease and speed of alternative fundraising have changed the way business is being done today.
It has disrupted the conventional banking system and banks that are feeling the threat have started to explore how they can get a share of this rapidly growing pie by collaborating with P2P (peer-to-peer) lending platforms.
The crowd on social network in the form of retail investors are willing to invest in a small way in projects that are of interest to them. These investors can take their pick from the myriad crowdfunding portals and select campaigns that promise a reward or pre-sale of products or one that offers equity purchase or P2P lending. This form of financing works very well for the small entrepreneur as he does not have to worry about the collateral he will have to provide, high interest rates or his ability to repay the loan.
Current trends
Massolution's 2015 Crowdfunding Industry Report revealed that the global crowdfunding industry raised US$6.1 billion in 2013, and in 2014, the growth accelerated by 167% to US$16.2 billion. The report projected another year of unprecedented growth for 2015, expecting more than US$34.3 billion to be raised globally.
This goes to show that more and more micro businesses and SMEs are turning to this new alternative financing that has taken the world by storm; and in the process, giving the banks a run for their money. This growing force will soon see developing economies catching up with the developed world.
Allied Crowds' January 2015 report stated that the developing nations' share of the huge crowdfunding pie was only US$430 million but is slated to grow by another 50%. Once the underserved or unbanked group pick up on crowdfunding, the growth will be explosive.
Today, the real estate industry has turned to crowdfunding and this is proving to be one of the most lucrative moves. The global real estate sector is now one of the fastest-growing segments of the booming crowdfunding industry. According to Massolution's report, the sector raised over US$1 billion globally in 2014 and that figure is expected to nearly triple to US$2.57 billion in 2015. Crowdfunding has reshaped the way individuals find and invest in properties.
Islamic crowdfunding is another growing trend. It focuses on important Islamic values such as profit and loss sharing as well as building online Islamic communities and promoting ethical and social responsibility. For the industry to mature and grow, both Muslims and non-Muslims must participate to create an ecosystem that is shariah-compliant or ethics-based, one that will benefit self, humanity and society as a whole.
Islamic crowdfunding took time to get off the ground but in the last two years, many Islamic crowdfunding platforms have emerged. Among them are Ata Plus in Malaysia, Club Ethis and Kapital Boost in Singapore and several others in Indonesia, the Middle East, Europe and the US.
The World Bank predicted that the Muslim world may be one of the first markets in which crowdfunding investment could be truly game-changing. Could this be the force to drive Muslims to create an ecosystem that is shariah-compliant?
Harnessing the powers of fintech and social networking has unleashed a potent new force in the funding ecosystem that will benefit micro businesses and SMEs.
Crowdfunding has worked well for the music and film industries, video and photography projects, start-ups, disaster relief and social causes. It has proved highly successful for real estate, too.
In the wake of the 7.8-magnitude earthquake in Nepal in April 2015, relief funds amounting to US$23 million were raised in quick time — within 60 days. There were hundreds of individual campaigns on crowdfunding sites like Crowdrise, Indiegogo, GoFundMe and GlobalLiving. Campaigns are still running to raise funds online for restoration and rebuilding in the affected areas.
One of the biggest success stories must be that of Pebble Technology, which ran two campaigns raising a total of US$30 million. Its campaign for the Pebble Time smartwatch hit its goal of US$500,000 in 17 record-breaking minutes.
Future of crowdfunding
The crowdfunding industry has made giant strides in the last three years and is set to grow exponentially worldwide. On the Asian front, Massolution's report showed that the region contributed much of the tremendous growth in the global industry, accounting for US$3.4 billion. This surpasses Europe; thus placing Asia behind the US.
Crowdfunding is slowly gaining traction in Southeast Asia; the governments of Singapore, Indonesia and Thailand have initiated regulatory frameworks for the industry, which will give retail investors more confidence.
Six equity crowdfunding platforms (ECPs) were licensed by the Securities Commission last June, making Malaysia the first country in Southeast Asia to do so. The ECPs are Alix Global, Ata Plus, Crowdonomic, Eureeca, pitchIN and Propellar Crowd+.
The Malaysian landscape for crowdfunding is set to grow and will be fuelled by the mushrooming of start-ups and SMEs; the increase of social media and mobile-savvy Malaysians; the increased use of e-commerce and e-finance; and the high investor optimism. Malaysia provides a platform that is ripe for growth, having the largest number of tech initial public offerings in Southeast Asia and being home to the fastest-growing start-ups in the region.
The World Bank has estimated that crowdfunding will reach US$90 billion by 2020. It looks like crowdfunding, truly an awakening force, is not going away anytime soon.
The picture that I have painted may seem rosy. However, it is not as easy as it looks. Let us examine the crowdfunding process further. There is a lot of hard work involved. One has to find the right platform, develop a strategic marketing campaign, share the story behind the concept to garner buy-in and decide on the rewards to be given.
Crowdfunding has proven to be successful for those who did due diligence, had a product or concept that was wanted and put in the hours to promote the campaign.
But what about those who failed? They probably did not fully understand how crowdfunding works. Did the campaign lack detailed information because the entrepreneur was worried about having his idea stolen? Was the product not of interest to retail investors? Was the chosen platform suitable? Did they actively market and promote their product on social network? Did they set a high enough reward level to draw investors?
In Malaysia, the nascent crowdfunding industry is fraught with challenges, although opportunities abound. At the moment, funds can only be raised through the six licensed ECPs, where people invest in an opportunity in exchange for a small stake in the business, project or venture.
The Malaysian public is not educated enough on and is sceptical about such a mode of investment, so the industry is still looking at venture capitalists and angel investors as the main players. Thus, it will be quite difficult for the crowdfunding industry to really take off in the immediate future.
More needs to be done to educate and cultivate a new mindset among retail investors. The World Islamic Economic Forum Foundation recognises the value of crowdfunding and its inherent benefits to micro and small businesses, and also the challenges faced by the industry. As such, we have incorporated the issue of crowdfunding into our discussion groups, programmes and initiatives in an effort to bridge the gap.
---
Former deputy prime minister Tun Musa Hitam is chairman of the World Islamic Economic Forum Foundation