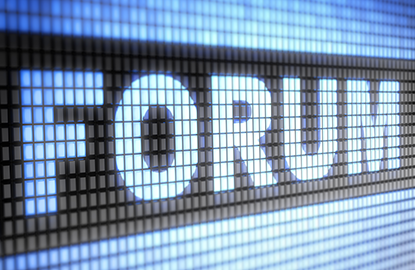 This article first appeared in
Forum, The Edge Malaysia Weekly,
on September 26 - October 2, 2016.
It was in December 2013 when my article, entitled "the Forgotten and Squeezed Middle Class", was published in this column. In it, I underlined the dilemma of being a member of the middle class in Malaysia. I noted that the poor, confronted with the rising cost of living and steep house prices, receive government assistance and do not have to pay income tax, while the rich have enough to carry on with life as usual. Only the taxpaying middle class with stagnant incomes are left to fend for themselves.
And I ended by highlighting the irony about the whole issue: "… when the government is assembling all the resources at its disposal to lift the country out of the middle-income trap through various ambitious economic transformation programmes, the middle class is left forgotten and, worse, squeezed in the very name of those programmes".
Then, last year, the government took the bull by the horns by specifically addressing the plight of the middle class in Budget 2016. Specific tax reliefs and other measures were provided to the middle 40% income bracket group (M40), defined as those with a household income of RM3,860 to RM8,319. The definition will be further reviewed from time to time.
The incentives, among others, included RM2,000 tax relief for every child under the age of 18, increase in tax exemption from RM3,000 to RM4,000 for single breadwinners, and from RM6,000 to RM8,000 for university-going children (above 18). There was also a special allocation of RM200 million for the First House Deposit Scheme for home ownership under the Urban Well-being, Housing and Local Government Ministry.
This shows the government acknowledges that M40 is critical to the nation's well-being. This group is central to consumption spending and private investment and serves as a pool for talent, investment and entrepreneurship. In fact, in today's globalised economy, no country can achieve progressive growth, economically and socially, without the full and meaningful participation of the middle class.
Now, before Budget 2017 is tabled in Parliament on Oct 21, it is apt for us to take stock of the overall achievement of Budget 2016 almost a year on, particularly its objective of cushioning the impact of the rising cost of living on M40.
Of course, the government can produce statistic after statistic to make its point. But, ultimately, I think, it all boils down to just one question for the middle class: Are you better off than you were a year ago?
The answer is pretty obvious. In fact, the elephant in the room is that the middle class in the main urban centres of Kuala Lumpur, Johor Baru and Penang, as well as other major cities, continue to be squeezed by the rising cost of living and spiralling house prices, without a matching increase in their real disposable income.
Adding to their woes was the introduction of the Goods and Services Tax (GST) on April 1 last year. The tax has impacted the middle class the most as they tend to consume items beyond the exempted and zero-rated goods. As it was not accompanied by a reduction in income tax, as seen in other countries that introduced GST, the middle class are suffering from a drop in their living standards and quality of life.
In other words, middle-income earners who are not eligible for cash aid, and yet do not earn enough to weather rising costs, continue to bear the biggest brunt of the current economic situation.
Common sense dictates a two-fold strategy: first, increase disposable income, and second, contain the rising cost of living, including that of housing, transport and education.
In Budget 2017, many expect the government to continue the BR1M payments and maintain tax relief measures for the middle-income group, such as personal relief, children's education, medical expenses, child care assistance, and care of aged parents.
Needless to say, more needs to be done to make our housing, public transport, education and healthcare more accessible and affordable in the long term. It is common knowledge that spending in these four areas form a substantial component of daily expenditure for every middle class family.
Of course, there is another twist to Budget 2017, which is that a general election is widely expected to be called in 2017. Hence, many expect an election budget with big giveaways. But with tight government revenue amid low oil prices and slower growth, unlike previous years, the government has to walk a tightrope between political gain and economic pain.
Yet, all the election budget giveaways or freebies can only take you so far, and at the end of the day, what counts is still that famous question posed by Ronald Reagan during an election year: "I think when you make that decision, it might be well if you would ask yourself, are you better off than you were four years ago? '
---
Khaw Veon Szu, a former executive director of a local think tank, is a practising lawyer. Opinions expressed in this article are his personal views.