This article first appeared in Forum, The Edge Malaysia Weekly, on June 27, 2022 - July 03, 2022.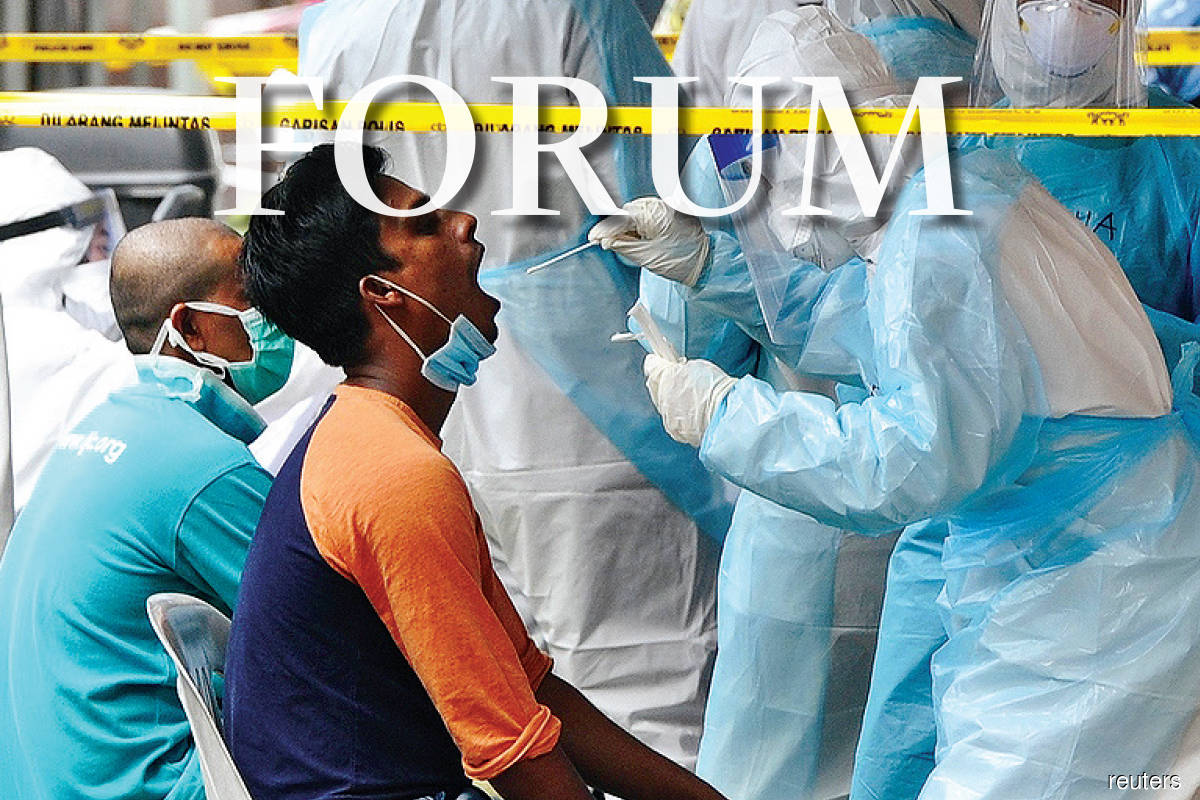 As the floods and thunderstorms in recent months have shown, we are already suffering the consequences of the climate crisis. These weather events have caused havoc to citizens' lives and properties — submerging homes, cars, buildings and infrastructure and creating massive traffic jams. 
These disasters point to the urgent need for the government to review its current socioeconomic and national recovery plans to incorporate strategies to mitigate the climate crisis by investing in and promoting innovation.
Three strategies in particular need to be adopted. 
1. Putting innovation at the centre of Malaysia's socioeconomic and national recovery plans
Innovation — the cornerstone of business productivity and competitiveness — is crucial for the progress of the nation, for the enhancement of its public sector as well as for society in general. This must happen through investments in and promotion of national innovation, public sector innovation and social innovation.
Investments in innovation by the private sector and academia have produced various technological innovations, resulting in new technologies being developed and new and enhanced products and services being offered in the marketplace. In Organisation for Economic Co-operation and Development (OECD) countries, non-technological innovation, including organisational innovation and marketing innovation, have also been promoted as important aspects of innovation.
In recognition of the strategic importance of innovation for nations, the public sector and society, a number of countries have adopted various approaches at the national level to foster national innovation, public sector innovation as well as social innovation.
The OECD defines public sector innovation as significant improvements that are made to public administration and/or services. Its Measuring Public Innovation (MEPIN) project defines public sector innovation as the implementation by a public sector organisation of new or significantly improved operations or products.
For the public sector, this includes developing whole-of-government innovation strategies that address the role of the public sector as innovator.
As the OECD highlighted, the Covid-19 crisis heralded huge disruptions to daily life for citizens, businesses and governments, which have had to react in unprecedented ways to the challenges that have arisen. The crisis necessitated the development of novel responses at breakneck speed and required the OECD to accompany its members in continuously adapting policy responses to the new circumstances posed by the crisis. The crisis also forced OECD nations to accelerate their expressed commitment to enable change within the public sector.
In this context, and in tandem with global developments, the government must introduce innovation in Malaysia's socioeconomic and national recovery plans.
In pre-crisis times, socioeconomic plans could be developed in a linear trajectory, with no expectations of crises or shocks to public sector services such as health, judiciary and education and to various sectors of the economy as well as society.
The Covid-19 pandemic has triggered an alarm for governments on the need to be agile and responsive to these unexpected disruptions, and in the early stage of the pandemic, Malaysia had indeed responded quickly and effectively to mitigate this crisis, earning accolades from its own citizens as well as internationally for this success.
However, reacting to the worsening conditions arising from the pandemic and striving to navigate the path of recovery, the National Recovery Plan (NRP) had focused entirely on indicators pertaining to mitigating the Covid-19 pandemic.
In view of the global recognition that more dire consequences are expected if climate change is not addressed and mitigated, it is critical that the government introduces innovation in its socioeconomic planning and in the development of the NRP by incorporating scenario planning as a guiding framework. Hence, it is imperative that the government reviews the current NRP with a view of further enhancing it.
Malaysia has witnessed and experienced extreme weather conditions ranging from severe droughts to flooding. Episodes include the severe flooding in December 2021, severe storm in late February 2022 as well floods in April 2022, which had adversely impacted society. So it is necessary for the government to develop strategic scenarios on the handling of the Covid-19 pandemic. These scenarios should not only involve projections of the status of improvements in the pandemic situation and reflect the potential for recovery, but also include the projected impact of climate change in parallel and be incorporated into the nation's socioeconomic and national recovery plans.
This would constitute innovation in the public sector for socioeconomic planning and national recovery planning, and recognising the fact that scenario planning, which is adopted by world-renowned global businesses, is now being applied to national affairs.
2. Innovation — promoting new ways of engaging with stakeholders
Additionally, the OECD had spotlighted the fact that the crisis has re-emphasised the role of the state as an enabler of economic and social robustness. It also highlighted the need for governments to be able to respond quickly, transparently and effectively to crises, while also guaranteeing accountability, maintaining trust in public policies and actions, often using new tools and technologies, and engaging and working with citizens and stakeholders in different ways.
The OECD further pointed out that the implications of the crisis will require continued adjustments, responses and policy reforms from governments. Existing patterns of engagement, collaboration and service delivery may continue to shift as the role of government evolves along with the crisis.
Also, the crisis has consequently also raised more general questions about government performance, the agility to adjust to rapidly changing circumstances and the importance of oversight of decision-making.
Innovation through investing in relationships and partnerships with stakeholders, including businesses, the public and civil society organisations, is fundamental to a government's ability to adjust to a changing context and in the delivery of enhanced public services.
Traditionally, socioeconomic and recovery plans have been discussed and developed by public officials. A positive departure from this is the invitation by the government to all political parties and other stakeholders to provide views and inputs to the socioeconomic as well as national recovery plans.
The OECD advocated that in a government's plan for the recovery, citizen participation in this planning exercise can ensure that recovery strategies are inclusive and respond to citizens' needs and expectations. Everyone's views are equally important, and governments must make dedicated efforts to ensure that all parts of society have their voices heard. It is therefore imperative when involving citizens in recovery strategies for governments to consider how they design their citizen participation processes in a way that is fully transparent, inclusive and fair.
Thus, in view of the importance of engaging businesses, the public and NGOs in seeking their views on socioeconomic and national recovery plans, it is imperative for the government to invite views and inputs from Malaysian businesses, the public and NGOs with the support of the media on the socioeconomic plan and NRP to ensure these plans are inclusive and respond to these stakeholders' needs and expectations.
It is thus seen that the Covid-19 pandemic, now transitioning into endemicity, is a public health crisis that serves as a key catalyst for government transformation and enhanced public sector innovation.
3. Government to be innovative, agile and responsive
The government's agility and responsiveness to enhancing its NRP from just focusing on Covid-19 strategies and key performance indicators to including strategies to mitigate the climate crisis would be aligned with the Fourth Industrial Revolution's (4IR) call for the urgent need for governments to be innovative, agile and responsive.
---
Sheriffah Noor Khamseah Al-Idid Syed Ahmad Idid is an innovation and nuclear advocate. She was the special officer to the science adviser to Malaysia's fourth prime minister.