This article first appeared in City & Country, The Edge Malaysia Weekly, on May 18, 2020 - May 24, 2020.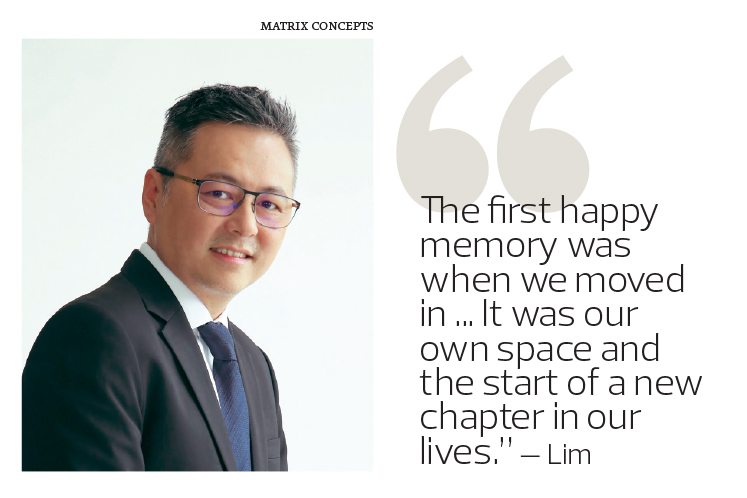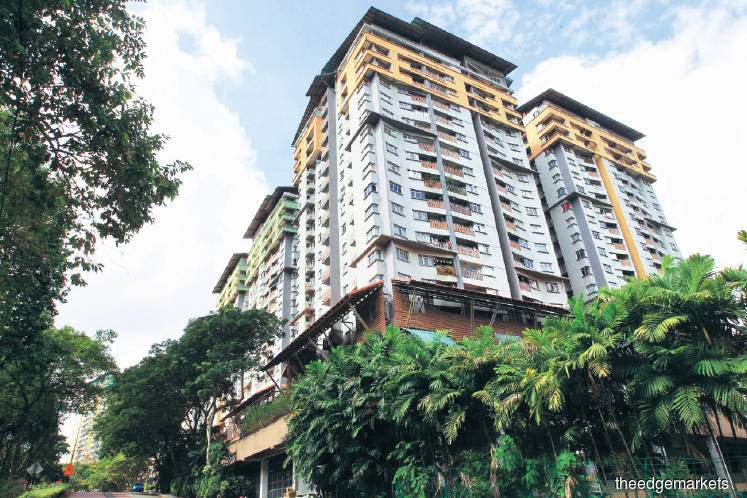 Lim bought his first home at Perdana Exclusive Condominium. The profit from the sale of the unit helped in the down payment for his second house. Photo by Mohd Shahrin Yahya/The Edge
Buying one's first home is a memorable experience and there are lessons to be learnt along the way. In this new series called "My First Home", we speak to those in the property industry to find out what it was like acquiring their first property. We kick off the series with Lim Kok Yee, chief marketing officer of Matrix Concepts Holdings Bhd.
City & Country: When did you buy your first home and where was it? Can you describe the house?
Lim: I bought my first home in 2001 in Damansara Perdana, at Perdana Exclusive Condominium on Jalan PJU 8/1. It was a small 2-bedroom apartment with a built-up of 851 sq ft that cost about RM158,000.
What was the experience like?
It was quite mind-boggling and an experience in which we were emotionally invested. As this was our first home purchase, there were many factors and considerations to think about. The main factor was money. We had a list of questions to answer as we were working with a very tight budget.
First, we asked ourselves: Can we afford the unit in totality? Can we afford the down payment, legal fees and other fees for this purchase?
Secondly, do we renovate or can we make do with the basics?
Thirdly, can we pay the monthly instalment and maintenance? The travelling, petrol and toll expenditure? How far and accessible are the public amenities such as medical facilities, food and grocery stores?
Lastly, we had to consider our savings and our future. Children would come along and the responsibilities would be enormous, especially feeding them and ensuring their well-being.
What were some of your fondest memories there?
The first happy memory was when we moved in — we had a place to call our own. It was our own space and the start of a new chapter in our lives. The best moments were when my two children were born. Also, I learnt to be more independent and to take care of my own household — most importantly, to do my part.
What were some of the most important lessons learnt from buying your first home?
The most important lesson from this first home purchase is handling your own finances,  to set aside a budget for the type of property you can afford.  Affording and desiring are two very different concepts and reality keeps your feet firmly on the ground. Choosing the location is important as that will determine the types of amenities you will have around you as well as the growth potential of the property value.
I feel that I had made the right decision with my first home as the profit from the sale of this property helped me put the down payment for my second purchase.
Plenty of residential options along Jalan PJU 8/1
Bandar Damansara Perdana is a stone's throw away from Mutiara Damansara, where The Curve shopping mall and Ikea are located. It is serviced by Jalan PJU 8/1, which is the only access road in and out of of the area. This road is connected to Lebuhraya Damansara-Puchong (LDP) and Penchala Link.
According to See Kok Loong, executive director of Metro Homes Realty Bhd, there are houses, high rises and commercial properties in the area. The land tenure is leasehold.
The majority of the residential properties are high rises, says See. These include Neo Damansara Condominium, with an average transacted value of RM800 psf and unit sizes of 420 to 730 sq ft; Metropolitan Square Condominium, with an average transacted value of RM500 psf and units that are 975 to 1,095 sq ft; and Emerald Serviced Apartment, with an average transacted value of RM480 psf and units between 1,440 and 1,832 sq ft.
There is also Armanee Terrace Condominium, which has an average transacted value of RM400 psf and units with a built-up area of 2,036 to 2,986 sq ft; Perdana View Boutique Condominium (RM520 psf, 887 to 945 sq ft); and Perdana Exclusive Condominium (RM430 psf, 850 to 995 sq ft).
Landed properties along Jalan PJU 8/1 are the 4-storey Empire Residence terraced houses, with an average transaction price of RM1.5 million and a built-up area of 4,500 sq ft. The commercial 3-storey Perdana Business Park shop offices average RM2.5 million each and have a land area of 1,650 sq ft and built-up of 4,750 sq ft.
The average yield is 4% for residential properties and 3.5% for commercial properties.
"The outlook for properties along the street is worsening because of the construction of the DASH [Damansara-Shah Alam Elevated Expressway] as it will add to the pollution and congestion in the area. The positive is that with DASH, there will be an interchange for Damansara Perdana residents to use to get to Subang and Shah Alam," See says.