This article first appeared in Digital Edge, The Edge Malaysia Weekly, on April 12, 2021 - April 18, 2021.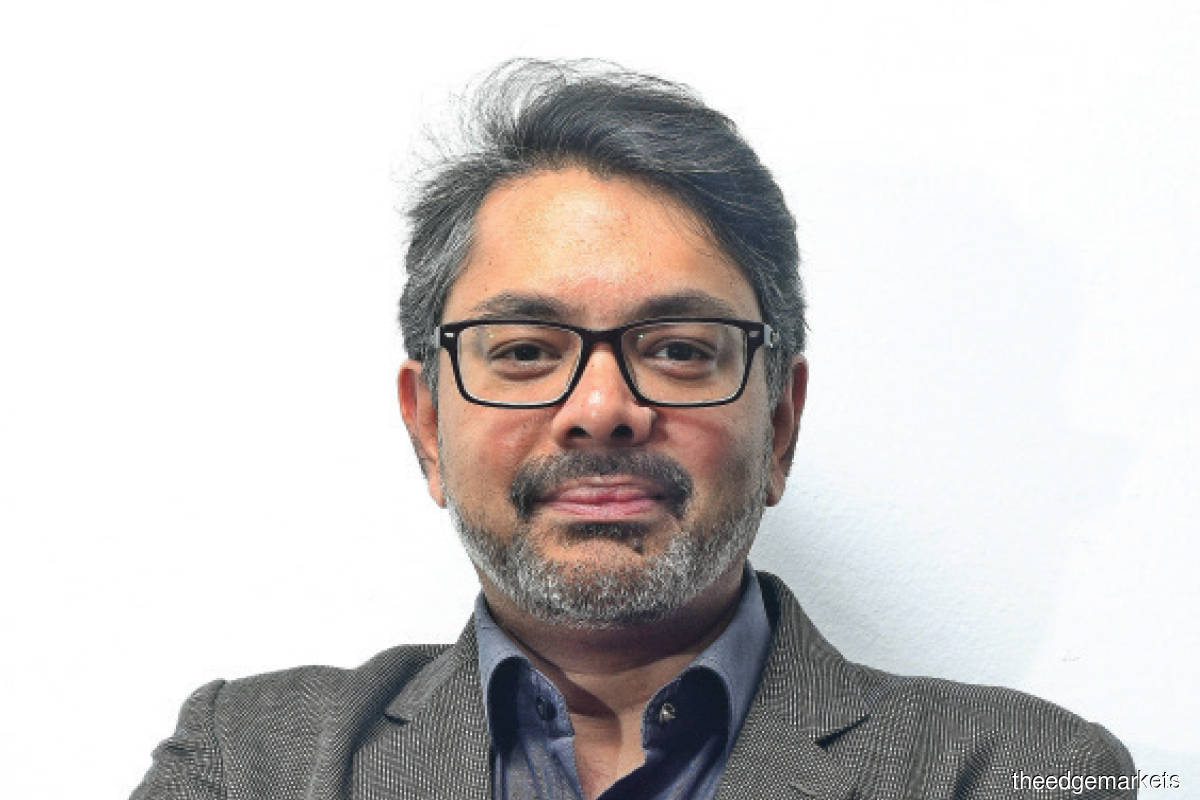 The Malaysia Digital Economy Blueprint needs more private sector engagement and targets to achieve its goals over the next five to 10 years. There also needs to be a clear indicator of the roles of the private and public sectors, says Girish Ramachandran, executive director at business consulting agency 27Advisory.
He believes that 90% of the blueprint should be driven by the private sector and the other 10% by the government. "When dealing with technology, I would be very worried if I were dealing with the government as it could change after four years. Thus, I may not want to invest in the R&D," he says.
During a webinar on digital transformation at the Malaysian Dutch Business Council's (MDBC) Connects Fair 2021, Girish commented that private companies are like "caged tigers" waiting to unleash their expertise to facilitate the country's digital goals. A public-private partnership (PPP) would be the best compromise as it allows the private sector to take the lead and make sure projects are being executed, he added.
"A project implementation brief needs to be drafted, where each brief is attached to a specific person who is going to lead a project in the blueprint. It can be any organisation, agency or private company that outlines their action plan and a target completion date," says Girish.
"This individual shouldn't be involved in politics, of course, because he may not be around later. It should be taken on by lower-level officers, corporates, businesses or even associations that are willing to do it and provide progress reports.
"We should not mix politics with government businesses as it can derail the whole plan if these institutions are not set up correctly with the private sector. Let the private sector move ahead so that at least businesses and the economy can pick up and recover in this post-Covid-19 era. The next six months will be crucial."
The government has an important role to play in getting the right policies out there. After which, it can create programmes based on these policies, which will lead to projects executed by the private sector, Girish points out.
However, it all comes back to government funding and support, he says. This includes incentives, grants related to R&D, as well as hardware and software infrastructure to encourage the private sector to come in and spur the digital economy. "The challenge is in getting the private sector to come in and invest in a post-Covid-19 era when the businesses are already dealing with their own internal problems," he adds.
Going the policy, programme and project route is the only way forward, says Girish. "Joint ventures need to take place between GLCs (government-linked companies) and the private sector to get them to come together in these tough times and harness any opportunities available."
As Malaysia may be lacking specific tech skill sets, skilled talents who understand the complexities of tech projects need to be present in the government, he says. "We must have strong institutions in the government who understand and can deal with the private sector because they will be negotiating contracts. And if there are no people within the government who understand the complexities of these contracts, we're not going to get anywhere."
Right now, the government should focus on aligning the national budget with the policies in the blueprint and getting every government body involved. "The challenge now is for the government to actually cascade this down to every ministry, state government body, local council, statutory body, government-linked investment company (GLIC) and GLC to make sure they have their own contribution to the blueprint," says Girish.
How other countries have done it
China, which is one of the world leaders when it comes to technological innovations, is a good case study. Over the last 17 years or so, the country built its digital economy through state-owned enterprises, GLCs and GLICs, Girish points out.
Malaysia's landscape is similar to China's — it has a robust GLC landscape as well, where companies such as Petroliam Nasional Bhd (Petronas) have the ability to provide returns to the government, he says. It cannot be denied that a large part of Malaysia's economy is public-sector driven, but this is no different from neighbouring countries. "As long as the GLCs are run by independent professionals, I think there is nothing wrong with the government owning these businesses," he adds.