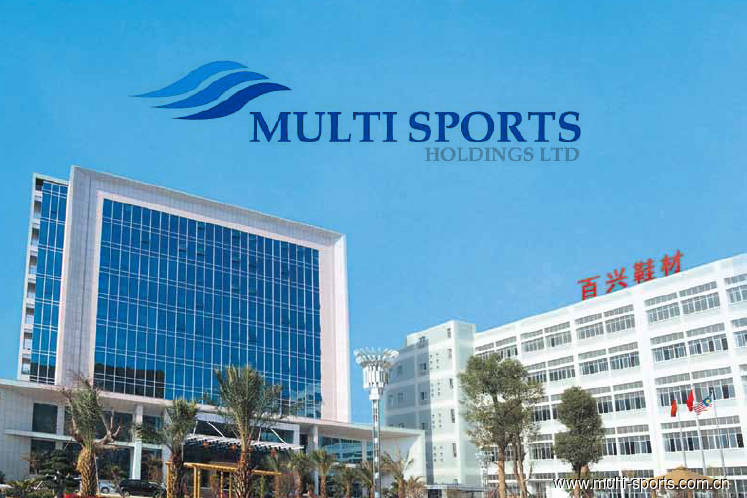 KUALA LUMPUR (Sept 18): The retention of office by Multi Sports Holdings Ltd executive directors Lin Huozhi and Lin Liying, whose whereabouts cannot be ascertained, is prejudicial to public interest, said Securities Commission Malaysia (SC).
The China-based shoe manufacturer had been reprimanded by SC on June 27 for furnishing false or misleading financial statements to Bursa Malaysia, in breach of Section 369 of the Capital Markets and Services Act 2007 (CMSA).
"In addition, Lin Huozhi and Lin Liying, as well as Multi Sports' former independent non-executive director, Wong Wang Lam, were reprimanded for knowingly authorising the furnishing of the false or misleading financial statements," SC said in a statement today.
The SC imposed these sanctions after learning that Multi Sports failed to disclose outstanding liabilities incurred by its wholly-owned subsidiary, Jinjiang Baixing Shoe Materials Co Ltd, in its condensed consolidated statement of financial position from the period of March 31, 2015 to March 31, 2016.
The liabilities relate to eight loans amounting to 169.55 million yuan.
Although Wong resigned from Multi Sports, Huozhi and Liying, whose last known addresses are in Fujian City, China, remain as executive directors of Multi Sports, said SC, adding that their current whereabouts cannot be ascertained.
SC said the three of them have yet to file any appeal against its reprimand within the prescribed time provided under the CMSA.