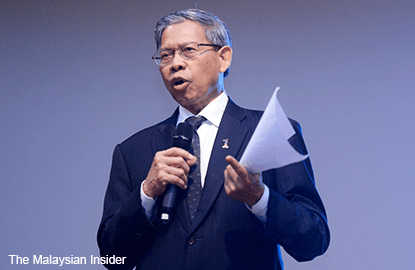 KUALA LUMPUR (Jan 26): Malaysia risks losing foreign investment and its competitiveness should it reject the Trans Pacific Partnership (TPP) agreement, warned International Trade and Industry Minister Datuk Seri Mustapa Mohamed.
"We (federal government) want the country to be more progressive, but I am worried that the country will slip should it take the path of anti-foreign investment and anti-trade (by rejecting the trade pact)," the minister told the Parliament today.
The Parliament is set to debate and vote on the multilateral agreement this week.
In tabling the TPP motion, he said Malaysia will lose out to neighbouring countries such as Vietnam, if it does not sign the agreement, which is aimed at boosting trade between the TPP partners and countering China's strong economy.
"Vietnam is implementing an open-door economic policy and is very proactive in attracting foreign investments.
"I fear that we will regret if we do not participate in the trade bloc, as investors will see other countries, including Vietnam, as more attractive destinations for their investments," said Mustapa.
He noted that Malaysia, South Korea, Singapore and Taiwan are at the same development level 30 years ago.
"The three countries (South Korea, Singapore and Taiwan) have since become developed nations, but Malaysia is still caught in the middle-income trap," he added.
The 12 countries involved with the TPP include Brunei, Chile, Singapore, New Zealand, the United States, Australia, Peru, Vietnam, Malaysia, Mexico, Canada and Japan.