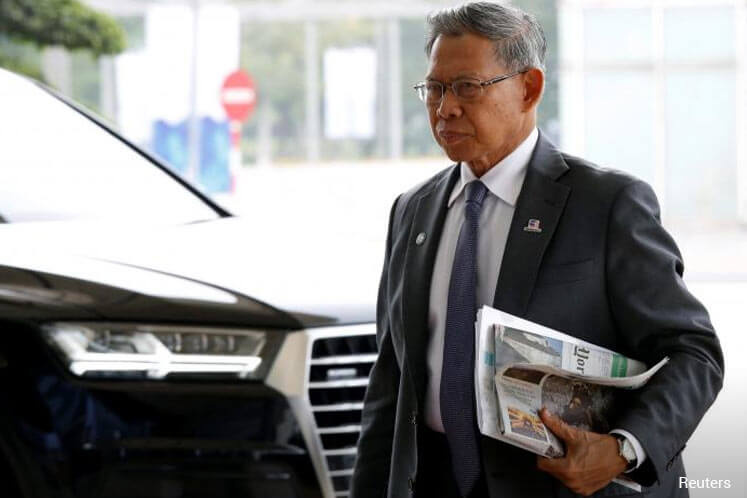 KUALA LUMPUR (Sep 18): The official meeting between Prime Minister Najib Razak with the US President Donald Trump last week proves that Malaysia has become a significant trade partner to the US, says Minister of International Trade and Industry Datuk Seri Mustapa Mohamed.
When asked about how Malaysia will benefit from the bilateral trade relationship with the US, Mustapa said American companies are satisfied with the investments made in Malaysia and are looking to expand their activities here, without specifying any details.
"Don't ever have the impression that we got nothing out of this [the meeting]," he told reporters at a press conference during the Malaysian Investment Development Authority's (MIDA) Open Day 2017 here today.
He noted that as at June 2017, the US had invested RM70 billion in the Malaysian manufacturing sector alone and that American companies have provided 200,000 jobs for Malaysians.
Quoting a study done by the US-ASEAN Business Council, Mustapa said that 63% of American companies operating in Malaysia believe they will be making money this year.
"Despite what President Trump is doing to encourage American companies to do more at home, we find that American companies still consider Malaysia to be an excellent investment destination," he said.
Mustapa noted that the proposed US$3 billion to US$4 billion increased investments by EPF in the US will be used for a large-scale infrastructure development programme with financing requirement worth US$1 trillion involving roads, bridges, highways and airports, as Trump views that some of them need restoration.
The minister defended the move as saying that foreign investments have generated higher returns than domestic investments for EPF and that specifically in the US, "returns must be good".
EPF has been investing in the US since 2008, according to him.
However, Mustapa said the proposed investment is still subject to the approval of the EPF Board of Directors and eventually, it is up to them to decide if they will go ahead with the proposal.   
Mustapa also confirmed that within the next 10 years, AirAsia will be buying four General Electrics engines along with the maintenance, repair and overhaul (MRO) contract and other related purchases worth US$15 billion.
"Certainly we are interested to sell more to the US as I was there and I met a few companies. We are keen to get new investments from America and for those who are already here, we hope they will increase their investments in this country." he said.