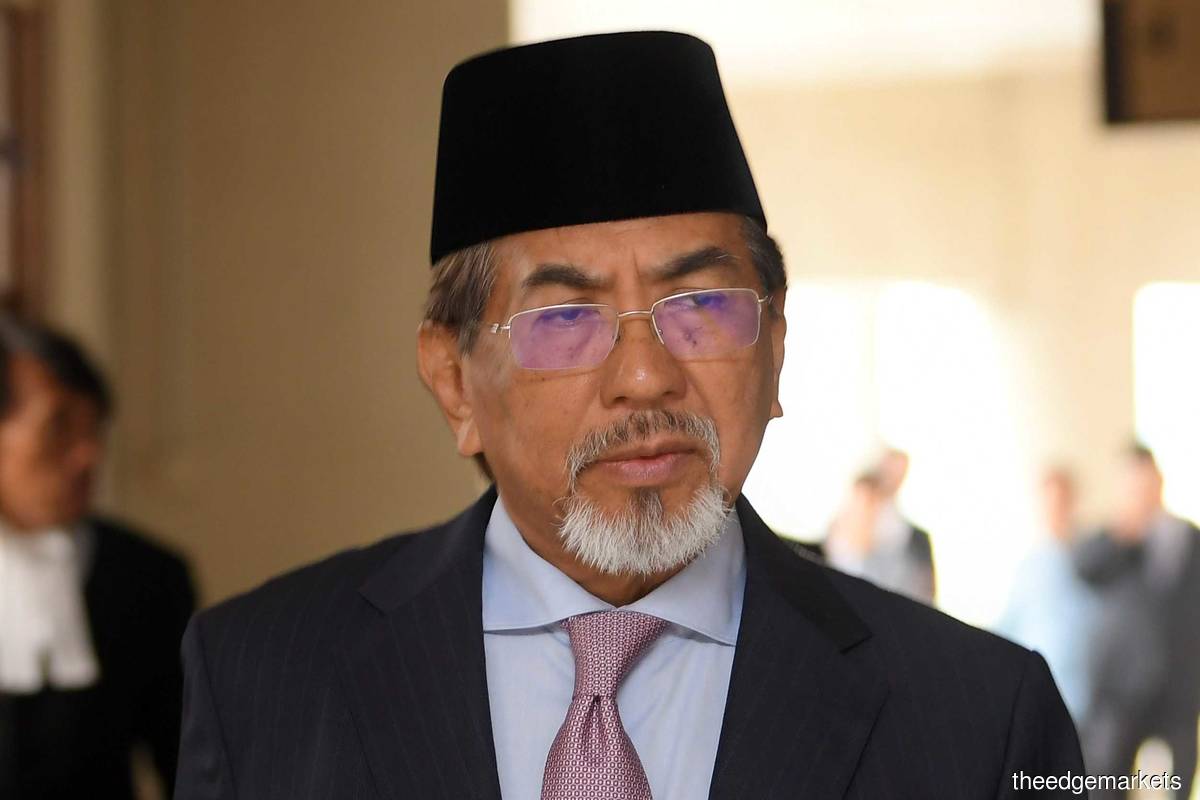 PUTRAJAYA (Sept 10): Former Sabah chief minister Tan Sri Musa Aman's final bid to halt the state election, pending the disposal of an appeal he filed over who was the rightful chief minister of Sabah, will be heard at the Federal Court here tomorrow.
Hearing of the stay application that was filed by former assemblyman of Tamparuli Datuk Jahid @ Noordin Jahim, who is linked to Musa, was confirmed by his counsel Datuk Firoz Hussein Ahmad Jamaluddin. "Yes, the stay hearing has been fixed for 9am tomorrow," he told theedgemarkets.com.
Jahid named Sabah legislative assembly secretary Datuk Bernard J Dalinting, state speaker Datuk Syed Abas Syed Ali, and former Sabah chief minister Datuk Seri Mohd Shafie Apdal as respondents in the application.
It was reported on Aug 26 that Musa and Jahid, who are both challenging the validity of Mohd Shafie's appointment as chief minister, had obtained leave by a two-to-one majority before a three-member Federal Court bench to have the merits of their appeal be heard on who was the rightful chief minister.
Musa and 32 former Sabah assemblymen, who are said to be aligned to him, earlier this week failed to challenge the dissolution of the state assembly at the Court of Appeal.
This follows the Court of Appeal's unanimous decision on Tuesday to dismiss Musa and the 32 former assemblymen's application for a judicial review as the bench ruled that the Kota Kinabalu High Court made no error in dismissing their application earlier.
The state election has been scheduled for Sept 26, with Sept 12 fixed as nomination day. If the state election is allowed to be held as scheduled, then Musa and Jahid's challenge over the validity of Mohd Shafie's appointment as chief minister would be seen as academic.
Earlier today, it was reported that Musa had been droppped by Barisan Nasional in the alliance's candidate line-up for Sabah, which comprises 31 names.
Read also:
Sabah election: Umno contests 31 seats, Musa Aman not among its candidates
Court dismisses Musa Aman's appeal to review Sabah assembly dissolution
Federal Court allows Musa Aman to challenge Shafie's appointment as Sabah CM