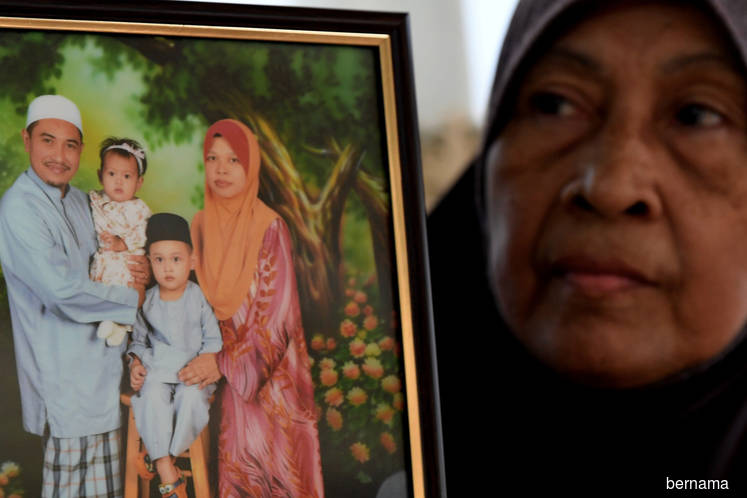 GEORGE TOWN (March 15): The mother of Rahimi Ahmad, one of the victims injured during a mosque shooting in New Zealand, expressed shock that a peaceful place like Christchurch could be the site of deadly attacks with multiple fatalities.
"I visited my son in Christchurch last year and thought of it as a city that was safe with friendly people," said Rokiah Mohamad, 65.
She said she was horrified to learn of the incident from the local TV news at 11am today. A gunman is believed to have shot dead 49 people and wounded more than 40 others at two Christchurch mosques earlier today.
Rokiah said Bayan Lepas Assemblyman, Azrul Mahathir Aziz had visited her at her house in Bayan Lepas to inform her that her son was injured in the shooting at Al Noor Mosque after it was confirmed by Deputy Foreign Minister, Datuk Marzuki Yahya.
Azrul Mahathir also informed her that her son had been shot in the ribs and was undergoing surgery to have the bullet removed. However, his 11-year-old son Ahmad Razif was safe.
"I am worried and pray that Rahimi will recover quickly," said Rokiah, adding that her son who worked in a milk factory had settled in the country four years ago.
She said Rahim, the third of five siblings, had last spoken to his younger sister, Nor Nadiah Ahmad.
Rahimi is married to Nor Azila Abdul Wahid and they have two children, Ahmad Razif and Nur Faiqah, 7.
Meanwhile, Azrul Mahathir said the Penang government would make arrangements for Rokiah and her older son Rosli, 42, to visit Rahimi in New Zealand.
"We are in the midst of processing the documents for Rahimi's mother and brother so that they can leave as soon as possible," he added.