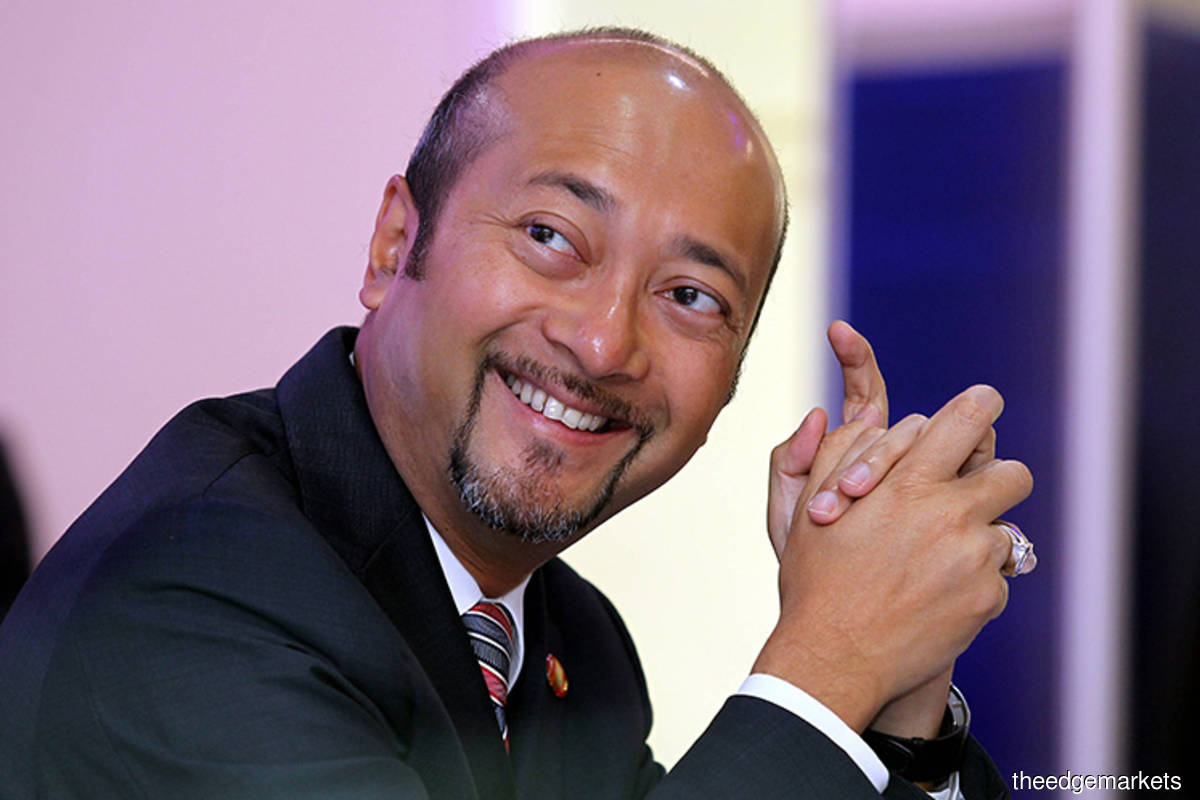 KUALA LUMPUR (May 6): Parti Pejuang Tanah Air (Pejuang) pro-tem president Datuk Seri Mukhriz Mahathir has taken a jibe at Home Minister Datuk Seri Hamzah Zainuddin over his statement that he needed more time to consider the party's appeal to be registered.
The former Kedah menteri besar took to Facebook today in response to Hamzah's claim that he was too busy to consider Pejuang's appeal, and that the party should not compare its registration process with those of the Perikatan Nasional (PN) coalition and the Makkal Sakthi party.
Hamzah made the claim in his affidavit-in-reply, dated April 28, in relation to Pejuang's judicial review application to compel the Registrar of Societies (RoS) and the minister to register the party.  
"What is Hamzah busy with? Meddling with the Royal Malaysia Police? PN was registered within two weeks.
"The reality is the minister felt Pejuang is the biggest threat to (Parti Pribumi) Bersatu, where he is also the secretary-general. This is the democracy practised by PN," said Mukhriz in his posting.
Former Inspector-General of Police Tan Sri Abdul Hamid Bador recently complained that Hamzah had allegedlly meddled with the affairs of the police.
Pejuang's judicial review application is scheduled to be heard on May 31, after the party succeeded in obtaining leave from the High Court on April 1 to have the merits of its application heard.
The party is seeking a declaration that the home minister's failure to decide on its appeal  to be registered — made via a letter dated Jan 8 — is a violation of the RoS' statutory duty under Section 18 of the Societies Act 1966.
The party's counsel, Rafique Rashid Ali, told The Edge that the party will respond to Hamzah's affidavit by Monday.
In Hamzah's affidavit, the minister said he was down with Covid 19 in the middle of January, and after being discharged from the Universiti Malaya Medical Centre on Jan 24, he underwent quarantine at home.
He said he has to consider 102 appeals in relation to societies or parties seeking registeration, besides performing his other ministerial duties.
"As minister, I have 11 departments and agencies under me. This includes being chairman of the Police Commission and other tasks."
"The appeal by Pejuang is within my consideration and I will make the decision when the time is right," he said in his affidavit.