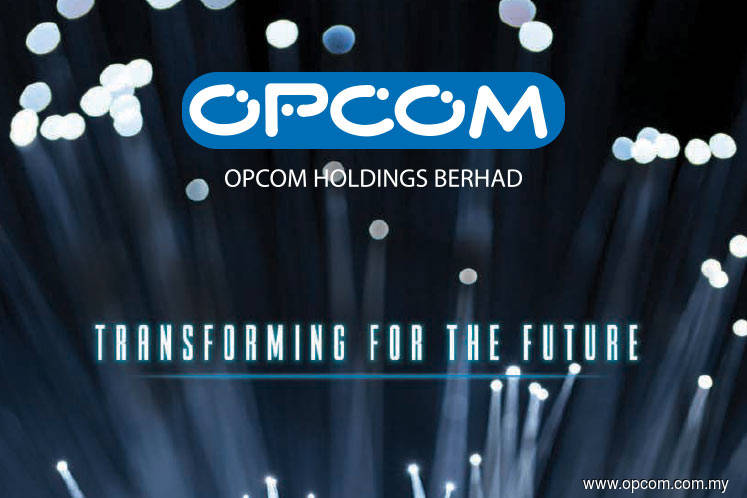 KUALA LUMPUR (Sept 4): Opcom Holdings Bhd's share price spiked as much as 8.5 sen or 16% to 63 sen so far today, possibly on speculation the fiber optic cable manufacturer will be a beneficiary of Malaysia's planned National Fiberisation and Connectivity Plan (NFCP) to develop the country's broadband infrastructure.
According to Opcom's Bursa Malaysia filing on Aug 13 this year, the company's deputy CEO Chhoa Kwang Hua co-founded the firm with Datuk Mukhriz Mahathir in 1994.
 
At 9:47am today, Opcom shares were traded at 61.5 sen with some 15 million units transacted. The stock emerged among Bursa's top gainers and active list.
Bernama, quoting the Malaysian Communications and Multimedia Commission's  (MCMC) statement, reported yesterday the NFCP is not a mega project as alleged in some statements in social media.
It was reported that the MCMC said the NFCP, which was announced on Aug 28, is actually a much-needed and important plan that sets out strategies, targets and actions items that would ensure the availability of robust, pervasive, high quality and affordable digital connectivity for the country.
It was reported that the MCMC also made clear that the NFCP consists of many infrastructure projects, including commercial projects financed by the licensees themselves, which would utilise different technologies.
"Neither the government nor MCMC will dictate which technology provider should be selected, as that would be the decision of the licensees. Hence, it is incorrect to name Opcom (Opcom Holdings Bhd) as the biggest beneficiary of NFCP," the MCMC was quoted as saying.