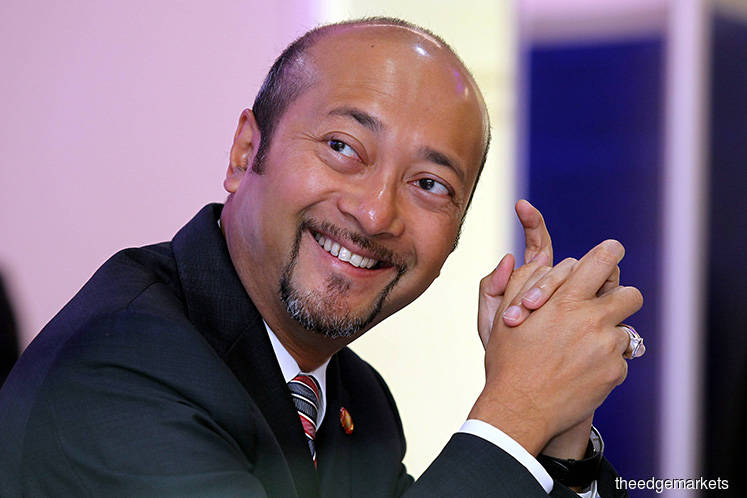 KUALA LUMPUR (Jan 13): Kedah Menteri Besar Datuk Seri Mukhriz Tun Dr Mahathir is hopeful that the Kulim International Airport (KXP) would be operational in 2024.
He said the state government already have the master plan on the airport and is currently studying details on it.
"We hope to have it operational in 2024," he said at the Asian Strategy and Leadership Institute (ASLI) Centre Stage exclusive conversation to share his vision for Kedah towards the Shared Prosperity Vision 2030. 
The dialogue, co- organised by ASLI and Jeffrey Cheah Institute on Southeast Asia (JCI), is themed "Dynamic Economic Development and Shared Prosperity: The Kedah Way".
Mukhriz also emphasised on the need to develop KXP as the Penang International Airport is more focused on passengers, whereas KXP would cater to cargo and logistics.
"As of today, many industries are still freighting their goods by road to the Kuala Lumpur International Airport," he said.
On Kulim Hi-Tech Park, which the state government is planning to double the size of the park, Mukhriz said he hopes following the expansion, the park would be able to see exponential growth in investments, especially certain industries involved in artificial intelligence or robotics.
"We hope the investments would not be at the same pace as what we did from 1996 to 2019, which only drew RM31 billion in investments," he said to reporters after the event.
However, he did not provide the time frame for the expansion plan, but noted that the land issue has to be addressed first.
Currently, he said the tech park is owned by the State Economic Development Corporation, but the land area for the planned expansion is owned by the local government of Kulim.
"So we are working on merging the two local governments so that the tech park could be expanded further," he said.
With the ongoing US-China trade war which according to him had created more investment opportunities in the tech park, Mukhriz said the state government should take good advantage of this situation in order to bring in more foreign direct investments.
On the logistics hub in Sidam, he divulged that the state government would sign several agreements with companies involved in aerospace and logistics, including maintenance, repair and overhaul, soon.
However, he declined to reveal further details on the agreements.