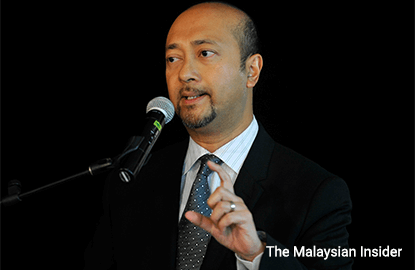 KUALA LUMPUR (Jan 26): Not about to give up his post without a fight, embattled Kedah Menteri Besar Datuk Mukhriz Mahathir is expected to call for an exco meeting tomorrow.
This comes after several names were said to have cropped up as his possible replacement.
Sources said Mukhriz, who is currently facing resistance from Kedah Umno leadership, has refused to succumb to pressure from the group that demanded he relinquish the menteri besar post which he held since recapturing the state from PAS in 2013.
"Mukhriz will not want to surrender, he will attempt to retain the post because he feels the people are still with him.
"The exco meeting is being held to gauge whether his administration still has the support or not," said a Kedah Umno source.
The source added that Mukhriz had called for the exco meeting as he was aware of rumours that the Kedah crisis will be resolved as early as tomorrow.
"Mukhriz is aware of the rumours that Wednesday will be his final day as menteri besar.
"Because of that, he has taken the step to call for the meeting despite his administration no longer getting the support from the Umno reps," he said.
This week's exco meeting is also seen as a litmus test amid speculation that at least 19 BN state assemblymen have signed statutory declarations rejecting the Mukhriz administration, the source added.
"There are rumours 19 have signed the SDs saying they don't support Mukhriz but he has yet to see the sworn statements that say that," he said.
The source also confirmed Mukhriz had an audience with the Tunku Temenggong Kedah Tan Sri Tunku Sallehuddin Badlishah last night to brief the state regency council on the political situation in the state.
The source dismissed speculation by pro-Umno bloggers that the Tunku Temenggong had also rejected Mukhriz's administration.
"How can the bloggers know when none of the anti-Mukhriz group were there?" he said.
So far, two excos – Women, Agriculture and Agro-Based Entrepreneurship Development, Women's Welfare commissioner Suraya Yaacob and executive councillor for Youth and Sports, Arts and Culture, Human Development, Aminuddin Omar – have confirmed attendance.