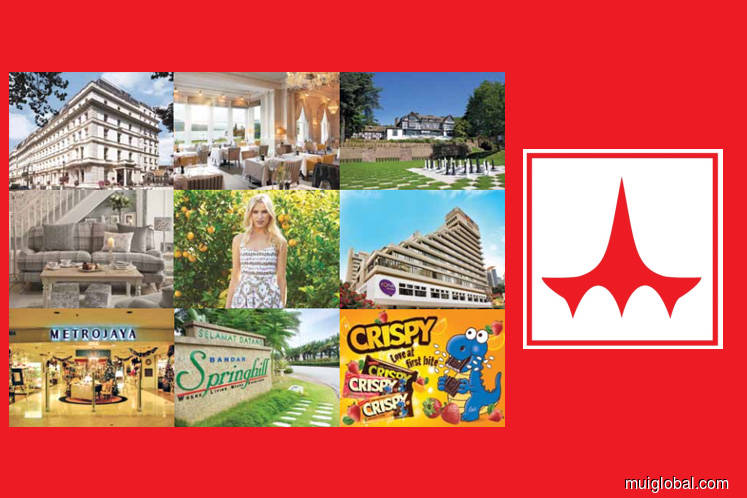 KUALA LUMPUR (Feb 17): The MUI group, owned by Tan Sri Khoo Kay Peng, is reportedly in talks with its lenders to secure a fresh drawdown to keep its fashion and homeware retail chain Laura Ashley afloat, according to news reports.
Laura Ashley has confirmed in a statement that talks were ongoing about adjusting the rules in order for the retailer to "meet the group's immediate funding requirements, and to draw down additional amounts to meet ongoing working capital needs", London-based business newspaper City A.M. reported on Sunday.
This follows a dispute between the high street chain and its lender Wells Fargo, over the retailer's access to a £20 million funding line, which was agreed last October.
According to the news report, the loan is asset-backed, which requires the retailer to put up assets as security in order to draw down the cash. The Sunday Times first reported that "the amount of the Wells Fargo loan the retailer can access dropped in line with its stock and customer deposit levels".
Should the talks fail, Laura Ashley said it will be "considering all options" but denied reports that MUI was planning an immediate cash injection into the group, it added.
Malayan United Industries Bhd's retailing division comprises two retail entities, the London Stock Exchange-listed Laura Ashley Holdings plc and Metrojaya Bhd, one of Malaysia's oldest department store groups.
According to its 2019 annual report, it operates 155 stores in the UK and one in France, in addition to 80 franchised stores in 23 countries.
Laura Ashley, in reviewing its current financial year, reportedly said in the statement that the year had "continued to be challenging".
The retailer reported initial figures which showed sales of £109.6 million in the first half of 2019, 10.8% lower compared with the corresponding period in 2018 at £122.9 million.
It is set to announce interim results for the six months ending Dec 31, 2019 on Thursday, according to the news report.
Read more:
Laura Ashley still a viable investment for MUI
Cover Story: New plans in place for MUI