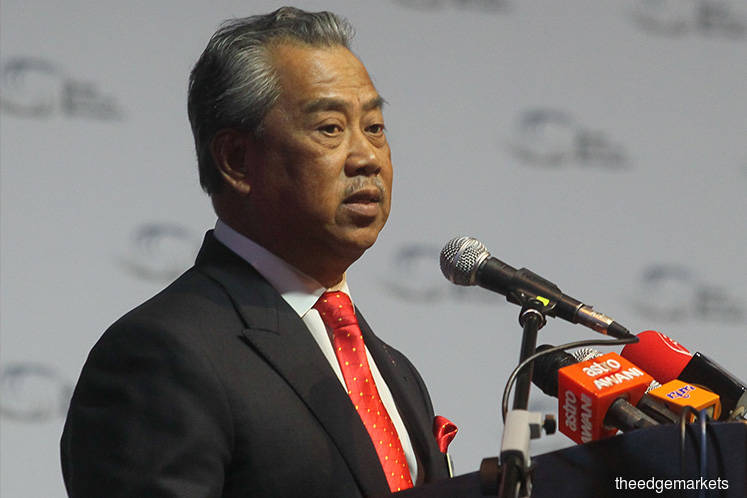 KUALA LUMPUR (Aug 14): Home Minister Tan Sri Muhyiddin Yassin took his oath as Pagoh Member of Parliament (MP) after recovering from his recent illness.
Muhyiddin, 71, underwent a month-long recovery after a surgery to remove an early stage malignant tumour in his pancreas, thus missing the swearing-in session on July 16.
"I spoke to the Prime Minister [who advised me] to be here before the session ends. If I am not sworn-in in 60 days, my seat will be vacant," he said.
He added that his health is better now and is in the process of recovery.
"I am more alert. I will be undergoing 12 chemotherapy sessions for six months in Singapore and Malaysia soon. My doctor has also advised me to eat healthily and do physiotherapy. In the meantime, I have to raise my fighting spirit to get better," he told reporters at the Parliament lobby.
Asked when he would return to work, Muhyiddin, who was once a deputy prime minister in the Barisan Nasional regime, said he would start with light work such as short meetings when he feels better.
"I will try to attend the cabinet meeting this Friday as I have not gone for a while. I miss it a little. After that I will see how my health and situation is before I start working again," he added.
In his absence, Tun Dr Mahathir Mohamad and Muhyiddin's deputy have been attending to the ministry's affairs.