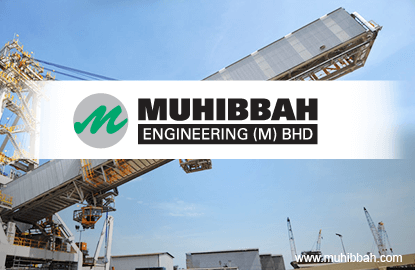 This article first appeared in The Edge Financial Daily, on March 17, 2016.
PHNOM PENH: Muhibbah Engineering (M) Bhd is looking to expand its construction business into Myanmar and Indonesia following its successful experience in Cambodia.
"We are always looking for new markets. We see Myanmar and Indonesia as good markets [with] good opportunities," said the construction firm's co-founder and managing director Mac Ngan Boon.
Mac was speaking to the media yesterday at the sidelines of the 20th anniversary celebration of Cambodia's international airports and launch of a new terminal extension.
Muhibbah owns a 21% effective stake in Cambodia Airports, which manages all three international airports in the country (Phnom Penh, Siem Reap and Sihanoukville). Cambodia Airports' major shareholder is French-based Vince SA, Europe's largest construction company.
"We are more of an international player now, so we don't stop looking for new businesses [abroad]," said Mac, adding that Muhibbah is open to participating in concession opportunities.
The group, he said, is prepared to venture together with Vinci in other airport projects provided they are of the right size.
According to an Alliance Research report dated March 1, the 21% stake in the concession could be worth RM677 million based on an annual passenger traffic growth of 5% until 2040.
"When the tourism industry improves, the aviation business will grow as well," he said, pointing out that passenger arrivals in the three airports have more than tripled to 6.5 million since Cambodia Airports started managing them in 1995.
Meanwhile, with the slowdown in the global construction business, the group is hoping to maintain its revenue and bottom line for the financial year ending Dec 31, 2016 (FY16) by getting more projects in Malaysia.
The group saw its FY15 net profit rise 5% to RM85.58 million from RM81.55 million in FY14, while revenue fell 7.5% to RM1.6 billion from RM1.73 billion.
"Amid the challenging outlook for the oil and gas (O&G) industry, we are lucky that our business is quite broad. We think that [one] sector is able to mitigate the downturn in [another] sector, that is our advantage," Mac said.
On the move by Petroleum Nasional Bhd to cut its capital expenditure, Mac said it is expected to affect every player in the O&G sector. But he sees the Refinery and Petrochemical Integrated Development (Rapid) project in Pengerang, Johor as a mitigation factor.
The group has so far won RM860 million worth of projects from Rapid.
"We continue to pick up downstream projects. That's what we can do to mitigate the costs of upstream O&G business," he said.
Mac believes infrastructure projects in Malaysia are sufficient to enable industry players to go through the downturn in the next few years while waiting for overseas markets to stabilise.
The Malaysian government has embarked on a number of major projects and "hopefully we [can] take advantage of some of these," he said.
Mac also sees its construction business in Malaysia as a natural hedge against the reverse trend in the ringgit-US dollar exchange rate.
The business transactions of Cambodia Airports and Muhibbah's 61%-owned crane business unit Favelle Favco Bhd are conducted using US dollars. They account for about 60% of the group's revenue.
Muhibbah's financial director Shirleen Lee Poh Kwee said the group benefits when the US dollar strengthens against the ringgit, but the impact won't be drastic when the trend reverses, as projects like Rapid are still ringgit-denominated.