This article first appeared in The Edge Financial Daily, on June 4, 2019.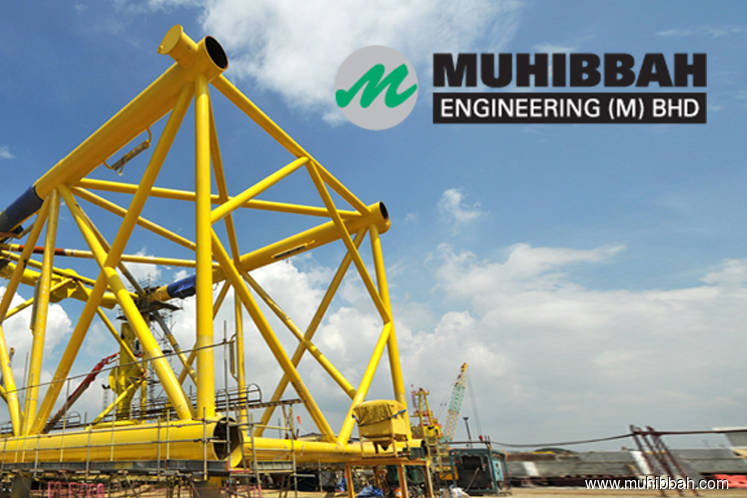 Muhibbah Engineering (M) Bhd
(June 3, RM2.75)
Maintain add with a lower target price (TP) of RM3.80: Favelle Favco Bhd, dealing in heavy machinery such as cranes, and the newly acquired subsidiary Intelligent Automation Group (IAG) were the main positives in the first quarter of financial year 2019 (1QFY19) results; 1QFY19 core net profit (NP) is in line with our and consensus full-year forecasts of 20% to 21%.
For 1QFY19, Muhibbah Engineering (M) Bhd's revenue growth of 9.4% year-on-year (y-o-y) would have been stronger if not for the impact of a port contract cancellation. Earnings before interest, taxes, depreciation and amortisation margin, at 9.9% in 1QFY19, should improve in the coming quarters due to stronger billings for Muhibbah's RM1.6 billion outstanding order book — construction: RM1.1 billion and Favelle Favco: RM528 million. Overall, its 1QFY19 core NP declined 8.8% and no dividends were declared.
Its weaker y-o-y infrastructure segment's revenue and pre-tax profit were likely due to lower billings for ongoing jobs, the impact of a port contract cancellation in January and the completion of jobs in the refinery and petrochemical integrated development for Petroliam Nasional Bhd. This was mitigated by Favelle Favco's strong results, benefiting from higher margin earnings contribution from IAG and new crane purchase orders (POs) of RM80.4 million on Oct 18, 2018 and RM61.1 million on Feb 19, 2019. In May, Favelle Favco secured new POs worth RM78.3 million.
At the associate company level, the Cambodian Airport concession's passenger, aeronautical and non-aeronautical segments' revenue grew 11% to 12% y-o-y for 1QFY19, driving Muhibbah's concession revenue up 22% y-o-y and pre-tax profit 17% y-o-y. The concessions segment, also including the road maintenance division via Roadcare Sdn Bhd, reported a pre-tax margin expansion to 53% in 1QFY19 from 46% in 1QFY18.
The balance sheet for end-1QFY19 remained healthy, with RM575.3 million in cash and a net cash position of RM128 million. The net cash position translates into a net cash per share of 26.4 sen, or 9.6% of its market capitalisation of RM1.3 billion. We maintained our "add" call with potential catalysts from contract wins locally and also in Qatar.  — CGSCIMB Research, June 3