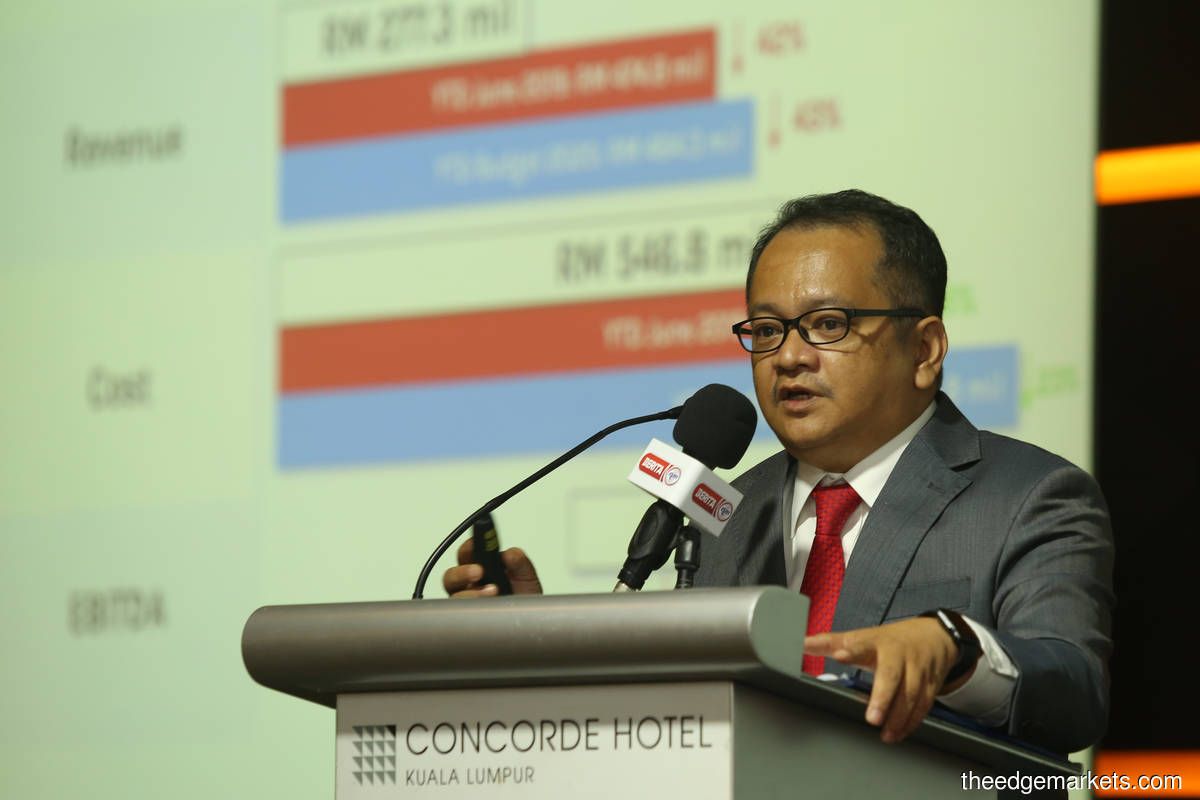 KUALA LUMPUR (March 12): Muhammad Nizam Alias said in a statement today that he has yet to receive any formal notice from Prasarana Malaysia Bhd regarding his termination as its chief executive officer (CEO) and president.
In an article in MalaysiaKini citing the statement, Muhammad Nizam had also urged the chairman Datuk Seri Tajuddin Abdul Rahman in recuse himself from the deliberations by Prasarana's board concerning his case.
The Edge weekly had reported in its Dec 21, 2020 issue that Muhammad Nizam had been served a show-cause letter which indicated that he had showed signs of insubordination when the board and chairman instructed him to investigate MRCB George Kent Sdn Bhd, the joint-venture party tasked with constructing the LRT3 project.
"On Jan 22, 2021, those allegations were dropped and I was just accused of being somewhat 'impolite' to the non-executive chairperson on a particular occasion. That is how I understand it to be. I was then told the board would decide on this matter and revert to me.
"At this time, as far as I know, the board has not made any decision to terminate my services.
"In my view, the said chairperson himself is conflicted from participation in the inquiry and decision as the allegations originate from and concern his relationship with me. No one should be a judge of their own cause," Muhammad Nizam said.
He believed that Tajuddin was trying to pressure the board into making a decision regarding the accusations of insubordination, after the latter had announced at a press conference on March 10 that Muhammad Nizam had departed from the company.
"So, with the greatest of respect, it is best he does not play any role in this process. What I am saying is that there must be good governance in Prasarana and due process must be done and be seen to be done," he said.
To recap, Muhammad Nizam was suspended as the group's president and CEO on Dec 10, 2020, after allegations of insubordination and misconduct. The group's board has held several meetings to deliberate on the matter.
On March 9, Tajuddin — who is a Member of Parliament for Pasir Salak — announced the appointment of Norliah Noah as Prasarana's acting president and CEO with immediate effect on March 9.
He also announced that former Malaysian Anti Corruption Commission (MACC) chief commissioners Tan Sri Abu Kassim Mohamed and Datuk Seri Mustafar Ali were appointed to the board effective Feb 15.