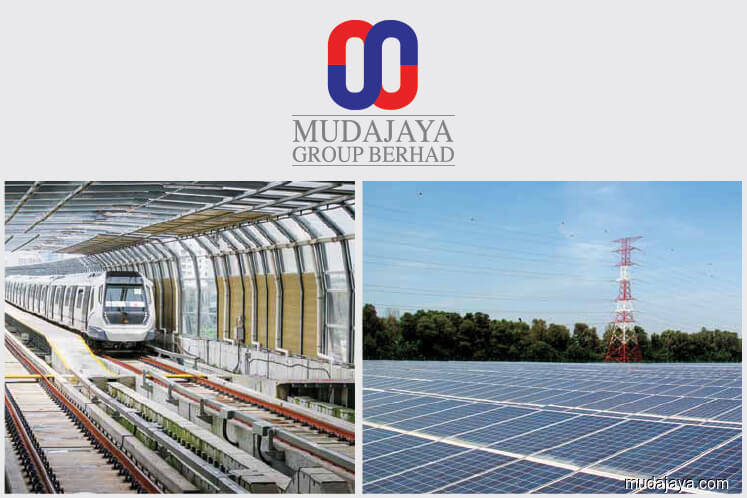 KUALA LUMPUR (Nov 21): Some 26.57 million shares in Mudajaya Group Bhd, representing a 4.49% stake in the company, were traded off market today.
Bloomberg data showed that the shares were traded in a single block at RM1.04 sen per share — on par with its last traded price in the open market today — for RM27.64 million in total.
It is unclear who were involved in the transaction at press time.
As at April 11 this year, Mudajaya's non-executive director Wee Teck Nam holds a 20.42% indirect stake in the company via Dataran Sentral Sdn Bhd, bourse filings showed.
On the other hand, Mulpha International Bhd held a 16.77% stake in Mudajaya via Mulpha International Holdings Sdn Bhd as at Sept 21.
Lembaga Tabung Haji has a 10% stake in the company, according to Mudajaya's latest annual report released April 28.
On Oct 2, Mudajaya welcomed a new substantial shareholder, Hong Kong-incorporated Kingsman Capital Ltd, after the latter upped its stake in Mudajaya to 9.84% following a private placement exercise.
Separately, Mudajaya announced on Nov 10 that it has withdrawn from a RM810 million construction job in Penang it secured last year from Consortium Zenith Construction Sdn Bhd via a letter of award (LoA), citing uncertainties on dates for the site possession and signing of the construction contract.
The company said both parties had agreed to mutually and amicably withdraw and end each other's obligations under the LoA.
Shares of Mudajaya lost 1 sen or 0.95% to close at RM1.04 today, giving the construction firm a market capitalisation of RM615.06 million.