This article first appeared in The Edge Malaysia Weekly, on April 12, 2021 - April 18, 2021.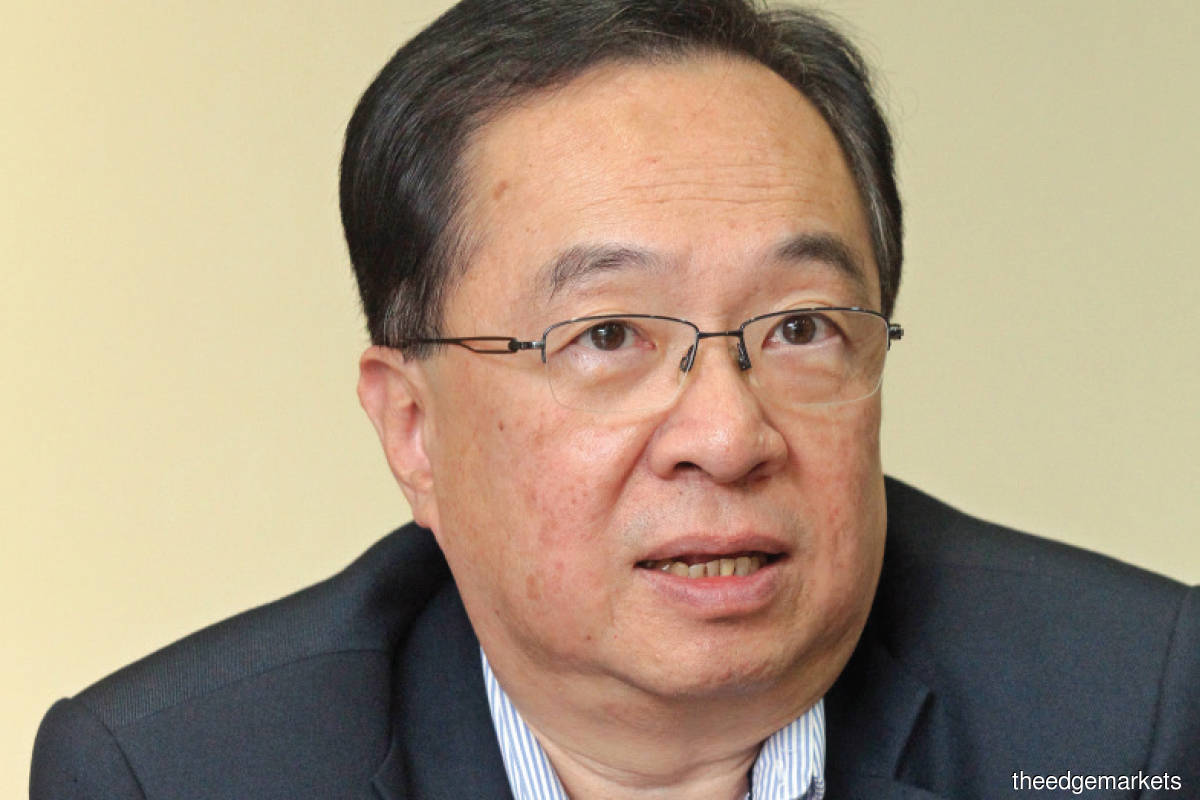 MUDA Holdings Bhd had an exceptional 2020 as net profit more than doubled to hit a record high of RM90.02 million on the back of robust demand for and selling prices of corrugated boxes.
Soaring orders from glove makers amid the Covid-19 pandemic and work-from-home restrictions spurred online shopping and the purchase of furniture, prompting inflated demand for corrugated boxes.
An integrated paper mill and corrugated box manufacturer, Muda runs two paper mills — one in Kajang, Selangor, and the other in Seberang Prai, Penang. It manufactures test liners and corrugated medium used in making corrugated boxes and also produces other paper-related products. It is the largest paper mill group in Malaysia, with a combined capacity of 450,000 tonnes from its two factories.
In addition, Muda operates seven corrugated box plants across the country. The acquisition of its two most recent plants was completed only in February.
Half of its test liners and corrugated medium are sold to its own corrugated box plants, and the rest to non-related parties. In this segment, Muda commands about 22% of the local carton industry.
Group managing director Datuk Lim Chiun Cheong believes Muda will improve on its financial performance this year, premised on the vaccine rollouts and as economic activity picks up around the world. That will be a boon for the paper packaging industry, as it is closely linked to the economy's performance.
"So far, what we see from the first quarter has been good. The demand for March has been very strong. It is hard to predict what will happen in November because of the cyclical nature of the business, but what I can say is that Muda should see a better year in 2021.
"The paper packaging industry growth tracks the gross domestic product (GDP) of the country. Plus, if we look at it from a global perspective, China is the largest trading partner of Malaysia. So, if China's economy is growing by 8% or 9%, as the largest trading partner of Malaysia, it will definitely benefit the country.
"From that point of view, it should be a better year for Muda despite the uncertainty," Lim explains.
In February, the company made two separate announcements that it had acquired two corrugated box companies in Perak. It bought South East Asia Paper Products Sdn Bhd for RM22.5 million and took a 60% stake in Quantum Total Packages Sdn Bhd for RM15 million.
Lim says the addition of the two plants gives Muda a corrugated box presence in strategic locations across Malaysia.
"We'll be focusing on restructuring the two newly acquired companies this year. While we're not aggressively looking out for acquisitions, we wouldn't mind looking at any opportunities that come along," he says, adding that another plant in the Klang Valley would help cater for the fast-growing market there.
But 2021 is not without its challenges, the biggest of which is securing waste paper to make the company's test liners and corrugated medium.
Old corrugated cartons (OCC) are the main raw material cost and account for 45% of the paper mill's production cost. Lim says that, in the last few years, OCC had been purchased from local recycling centres and other third parties.
Because of the various movement control orders, however, collection has declined, leading to a shortage of local OCC. Meanwhile, the entry of new China paper mills operating in Malaysia has aggravated the shortage woes.
Muda currently imports 10% to 15% of OCC, which is more costly. "The local market rate for OCC is RM850 to RM900 a tonne but, since there is still a shortage, prices will continue to increase slightly. OCC from Europe now cost US$280 to US$290 a tonne whereas, one year ago, it was only US$120 a tonne. So, the shortage is a global issue because of lower collection."
As OCC is among Muda's main raw material costs, a RM10 or RM20 difference in price will affect the company.
As for imported OCC, the shortage of freight containers is also an issue, Lim says. "We may have bought OCC a month or two ago but, up till now, there is no indication of when it will be delivered."
Fortunately, these factors have not affected production. While its raw material inventory may have been reduced from six weeks' worth of stock to three weeks, Lim says it is "still comfortable" for operation purposes.
The silver lining for Muda is that the cost increases in OCC can be passed through to customers easily, which explains its record net profit in 2020 despite the slight decline in revenue.
Lim says the group has been able to increase the price of test liners and corrugated medium, at a minimum of RM100 a tonne a month, between September 2020 and January this year.
"Prices seem to have stabilised in the last two months and it has been quite quiet in terms of prices so far," he says, explaining that May and July are quiet periods, followed by the next peak between August and November as manufacturers prepare for Christmas sales.
Besides the paper mill and the corrugated boxes, Muda is also involved in the trading of paper-related stationery, which is supplied locally as well as to Australia and Singapore. It is also involved in the food packaging segment.
Lim says the stationery business will continue as usual but Muda sees potential in the paper-related food packaging segment, given the local ban on plastic bags. Nevertheless, the segment represents only a small part of the group's business.
For the financial year ended Dec 31, 2020, Muda's net profit more than doubled to RM90.02 million from RM39.34 million a year ago. Revenue declined 6% to RM1.43 billion from RM1.52 billion in the previous year.
Its share price climbed to a peak of RM3.80 on Feb 23 but has since tapered off to close at RM2.74 last Wednesday, valuing the group at RM835.84 million.