This article first appeared in Options, The Edge Malaysia Weekly, on August 24, 2020 - August 30, 2020.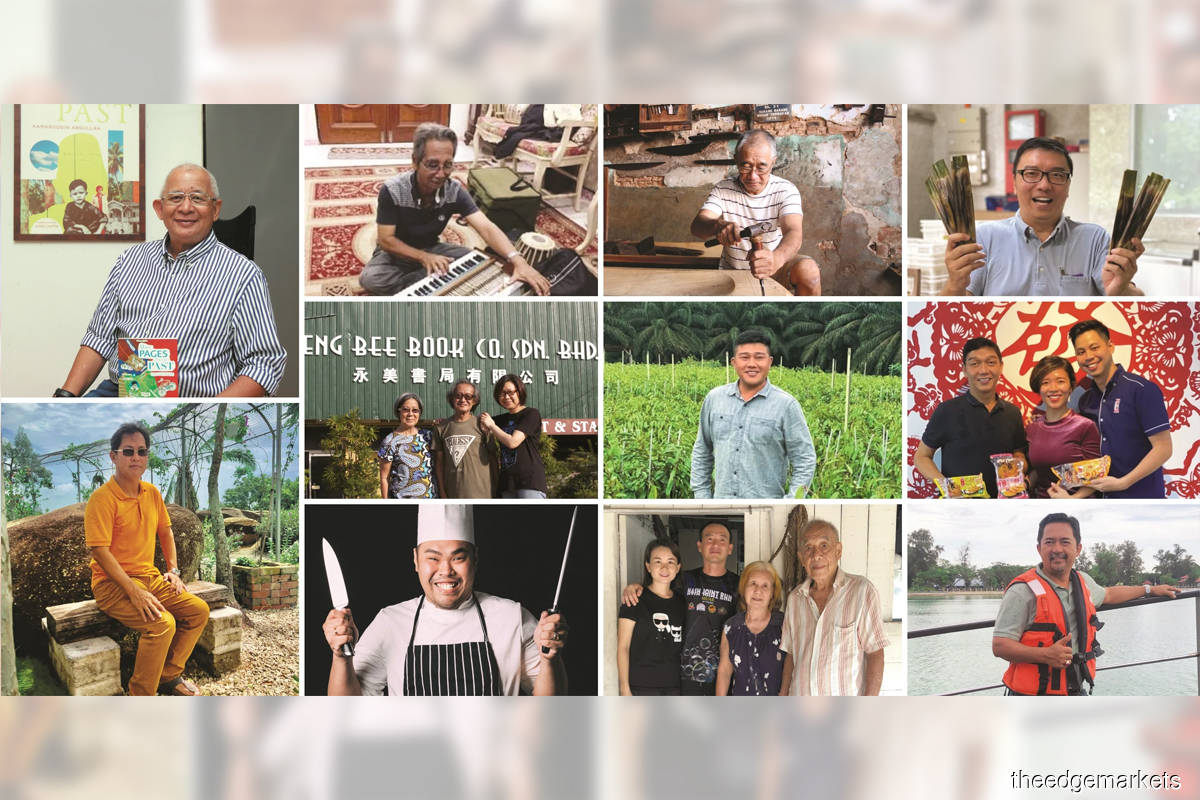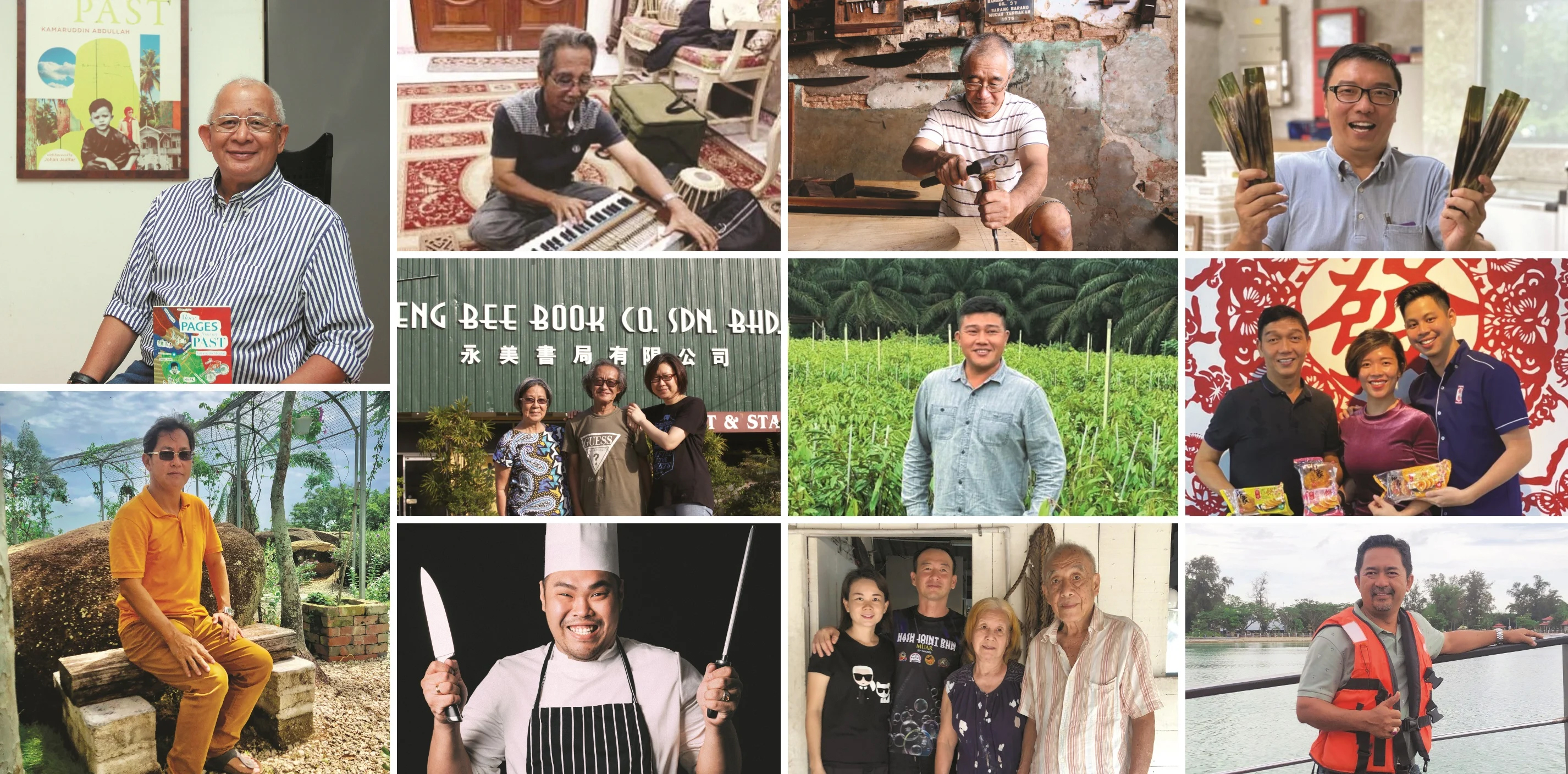 We speak to a handful of orang Muo to hear their stories, their heartfelt songs of the south.
The Muar River famously flows through three states — Pahang, Negeri Sembilan and Johor — travelling the last 12 miles through the royal town of Muar before it meets the Straits of Malacca, which can be seen from the river mouth at Tanjung Emas. Muar's sons and daughters are numerous, many carving out illustrious names for themselves on the national and global stage. Here's a snippet of the life of the personalities we spoke to in Muar.
KAMARUDDIN ABDULLAH
Author, Pages from My Past
A month before he died in 2008, Datuk  Abdullah Ali lamented not writing about life in Muar in the 1920s. "We were  sitting on the verandah and my father was  telling me about one-cent and ½-cent [British  Malaya] coins, which had gone into  oblivion," Kamaruddin Abdullah recalls. A book about growing up in the same town in the 1950s and 1960s was at the back of his own mind, and his career diplomat  parent's regret motivated him to get cracking...
JOHARI ARSHAD
Sri Muar Ghazal
If love is the refrain of ghazal songs and music, then family is the foundation of troupes carrying on the art today. Johari Arshad, better known as Pak Salleh Ghazal in his Muar hometown, has been playing ghazal music since he was 12. He followed his violinist father around to functions and picked up the skills to play various instruments. An older brother who was a ghazal singer guided him on how to perform...
GOH BROTHERS
Traditional coffin makers
In the distinctive row of pink shophouses along Jalan Meriam, Muar's cultural street, a nondescript shop draws curious looks from passers-by. Marked only by a traditional wooden signboard bearing the Chinese characters pronounced as "Teo Lee" — the former is an abbreviation of "Teochew" and the latter means "profits" in Mandarin — it houses the last traditional coffin maker in Muar...
CHUA ED MIN
Hong Wee Food Industries
What began as a simple cottage industry business in 1992 in a homemaker's house has now grown into a successful processed seafood product manufacturer. "The business actually began in my mother's house. We are famous for our ready-packaged otak-otak and the brand, Xiao Mei, is named after my mother," says Chua Ed Min...
ASHLEY LAU
Proprietor, Eng Bee Book Co
Whether you are a fan of stationery or arts and crafts, or just looking for a bit of a break while on a foodie trip, do stop by Eng Bee Book Co along Jalan Arab. The store is easy to miss as its frontage looks like a homely garden compound. And it is a home; the owners live upstairs. "We rented the space out to an electrical and furniture catalogue shop for years but when they moved, we decided to take over and moved our shop from its old location. Still, that was about 20 years ago," says Ashley Lau, who is the third generation operator...
TAN BOON YEK
Long You Nursery
Nursery and landscaping is one of Muar's top- performing industries. The topography and climate makes the district a hothouse in which plants will flourish. It is no wonder that top property  developers and resort owners, among others, flock to the nurseries to place orders worth tens of thousands of ringgit. One nursery stands out in particular. Why, you may ask? Well, for the simple fact that it is a fruit tree specialist...
TEE CHOO LING
Huat Huat Kouping
Cake and biscuit manufacturer Huat Huat Kouping is run by a second generation of leaders. "My father, Tee Tian Wat, founded the company in 1998. I joined the  business in 2019," says Tee Choo Ling, a petite powerhouse who gave up her job as an accountant with Burger King in Singapore to help with the family business. Although she looks very young, Tee has chalked up several years of work experience, including with the iconic and  inspirational  founder of 99 Speedmart, Lee  Thiam Wah. Despite being wheelchair-bound since he was a child and having only six years of formal education...
JOHNSON BU
Executive director, Bu Seng Chong Nursery
It might come as a surprise to many Malaysians that Muar is the undisputed capital of the country's nursery and landscape management industry. Among the more than 300 plant nurseries scattered around the district, the largest one is the pioneer — Bu Seng Chong Nursery.
Headed by Johnson Bu, son of the founder, for more than 20 years, Bu Seng Chong Nursery's show office (well, gardens, actually) in the Bakri district spans 40 acres while its total nursery size is a whopping 400 acres, divided by category, such as aquatic plants, palms and shrubs..
SAMPSON LOW
Samp's Kitchen & Bar
The chef and co-founder of Muar's eponymous Samp's Kitchen & Bar shares what led him down the merry path of food and beverage and what a typical day is like for him.
"Cooking was always a hobby of mine. But I soon realised that the joy and sense of accomplishment cooking gives me, particularly when I see someone enjoying the food I'd prepared, is second to none. It then occurred to me to combine passion with career ambition and this led me to where I am today..."
PENG CHEUN HENG
Restoran Chun Hui
It is not every day that you see a Lamborghini parked by the roadside outside a restaurant with a thatched roof, just on the outskirts of Muar town. In Parit Jawa, to be precise. Even more so in these strange times when the borders have yet to open, thus diminishing the likelihood of rich Singaporeans zooming over in overpriced vehicles to patronise our restaurants...
ZAIDI KHAMIS
Owner, AZ Marine Centre
A River Runs Through It might be the title of Norman Maclean's semi-autobiographical collection of stories, but it could aptly describe Muar too. The Muar River attracts both visitors and inhabitants to the charming town and, as such, it makes perfect business sense for a company specialising in boats, dive gear and marine-related products and repairs to choose Muar as its base...
For the full story, pick up a copy of The Edge Malaysia (August 24, 2020) at your nearest news stands or visit optionstheedge.com.