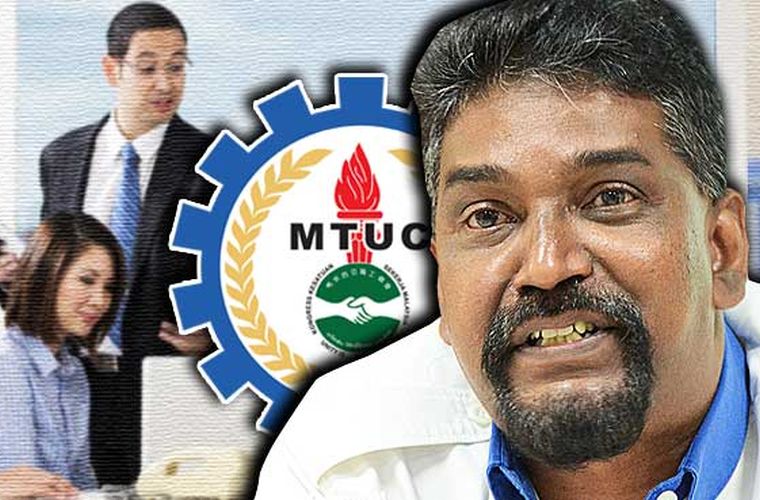 KUALA LUMPUR (May 2): The Malaysian Trades Union Congress (MTUC) said the proposed increase in the minimum wage announced by Prime Minister Datuk Seri Najib Razak is not a "gift" adding that it is misleading for the caretaker government to announce this measure, as the minimum wage level should be decided by the National Wage Consultative Council (NWCC).
MTUC secretary general J Solomon said the plan to raise the minimum wage on a gradual basis to at least RM1,500 in five years — as mentioned in Barisan Nasional's manifesto — is usurping the functions of the NWCC and its technical committee.
"It is misleading for the caretaker Prime Minister to promise an increase of the minimum wage immediately if BN came to power, because whoever wins, the minimum wage is already due for revision in July and therefore it is not a 'gift'," said Solomon.
He also said the five measures announced by Najib yesterday has been long overdue adding that it is ethically and morally wrong if the measures were only implemented if BN wins.
"In fact, the government failed to revise the wages of the lowest income earners in the country which was to take place in January 2015.
"It was delayed for 18 months and only took effect on July 1, 2016, with a mere increase of RM100 in Peninsular Malaysia and RM120 in East Malaysia after three and a half years from the first implementation," said Solomon
He also noted Bank Negara Malaysia's statement on minimum wage in its 2017 annual report, which stated that the median income for a single adult living in Kuala Lumpur should be RM2,700 per month.
He highlighted that MTUC had proposed RM1,800 as minimum wage for both the peninsula and East Malaysia for the upcoming July 2018 review, as per the mandatory bi-yearly review of the minimum wage.
"It is not for the workers to be loyal to the government but it is for the government to be loyal to the workers, who form the backbone of the developing nation.
"It is the social and moral obligation of a government to ensure the contribution of the 14 million private sector workers are duly recognised, with living wages and civil rights," said Solomon.